Favorite Albums of All Time
Page 1 of 1 [ 5 posts ]
n3uRo
Emu Egg


Joined: 11 Jul 2016
Age: 20
Gender: Male
Posts: 3
Location: Maryland
In no particular order:

1.) Still - Nine Inch Nails
2.) In Utero - Nirvana
3.) Mer De Noms - A Perfect Circle
4.) I Brought You My Bullets, You Brought Me Your Love - My Chemical Romance
5.) Mechanical Animals - Marilyn Manson
6.) Kill the House Lights - Thursday
7.) The Second Stage Turbine Blade - Coheed and Cambria
8.) Ride the Lightning - Metallica
9.) Aenima - Tool
10.) Sam's Town

Honorable Mentions:
>A Fever You Can't Sweat Out - Panic! at the Disco
>Three Cheers for Sweet Revenge - My Chemical Romance
>Powerslave - Iron Maiden
HighLlama
Veteran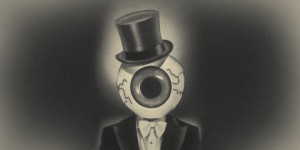 Joined: 12 Apr 2015
Age: 37
Gender: Male
Posts: 4,462

Never Mind the Bollocks, Here's the Sex Pistols
Steely Dan - Aja, The Royal Scam
The High Llamas - Beet, Maize, and Corn
Stereolab - Sound Dust
Parliament - Motor Booty Affair
Autechre - Confeld
Carole King - Tapestry
Blur - Parklife, 13
Elvis Costello - Imperial Bedroom
Frank Zappa - We're Only in it for the Money
Belle and Sebastian - The Life Pursuit
The Grateful Dead - Aoxomoxoa
Crass - Penis Envy
Frank Black - Teenager of the Year
Joni Mitchell - The Hissing of Summer Lawns
The Clash - Sandinista!
Public Image Ltd. The Flowers of Romance
REM - Life's Rich Pageant
The Smiths - The Queen is Dead
Miles Davis - On the Corner
Lou Reed - Berlin, Metal Machine Music
The Damned - Strawberries
Pavement - Brighten the Corners
The Fall - This Nation's Saving Grace
The Bee Gees - Main Course
The (English) Beat - Special Beat Service
The Kinks Arthur, Are the Village Green Preservation Society
The Beatles - A Hard Day's Night, Rubber Soul
The Beach Boys - Love You
Roxy Music - Siren
Magazine - Secondhand Daylight
Talking Heads - Naked
Prince - Parade

_________________
Unofficially human.
ASPartOfMe
Veteran


Joined: 25 Aug 2013
Age: 63
Gender: Male
Posts: 24,909
Location: Long Island, New York
Not in any particular order
Beatles - Meet the Beatles, Rubber Soul, White Album
Traffic - John Barleycorn Must Die
Velvet Underground - White Light/White Heat, Loaded
Kate Bush - The Kick Inside, The Dreaming
David Bowie - The Rise and Fall of Ziggy Stardust and The Spiders from Mars, Alladen Sane, Scary Monsters and Super Creeps
Suzi Quatro - Suzi Quatro
Buzzcocks - Singles Going Steady
X-Ray Spex - Germ Free Adolescence
Dead Kennedys - Fresh Fruit for Rotting Vegtables
Joe Jackson - Look Sharp, I am the Man
Devo - Are We Not Men? A: We Are Devo!, Freedom of Choice
Graham Parker and the Rumour - Squeezing Out Sparks
The Cars - The Cars, Candy O
Blondie - Parallel Lines
Rizillos - Can't Stand The Rizillos
B -52's - The B-52's, Whammy, Wild Planet, Cosmic Thing
Depeche Mode - Construction Time Again
Missing Persons - Spring Sessions M
Nirvana - In Utero
Liz Phair - Girlysounds
Sly and The Family Stone - Stand
Lily Allen - Allright, Still It's Not Me, It's You
Amy Winehouse - Back To Black
Duffy - Warwick Avenue
Florence and The Machine - Lungs, Ceremonials
Marina and The Diamonds - The Family Jewels, Froot

_________________
Professionally Identified and joined WP August 26, 2013
DSM 5: Autism Spectrum Disorder, DSM IV: Aspergers Moderate Severity.

My autism is not a superpower. It also isn't some kind of god-forsaken, endless fountain of suffering inflicted on my family. It's just part of who I am as a person.
Ganondox
Veteran


Joined: 7 Oct 2011
Age: 24
Gender: Male
Posts: 5,744
Location: USA
Accelerated Evolution - Devin Townsend Band
Paranoid - Black Sabbath
Aenima - Tool
Machinehead - Deep Purple
Dirt - Alice in Chains
Sad Wings of Destiny - Judas Priest
Everfree - Tarby
Toxicity - System of a Down
Diamond Eyes - Deftones
Seventh Son - Iron Maiden
DericWM
Tufted Titmouse

Joined: 19 Dec 2015
Gender: Male
Posts: 43
Location: Saint Louis, Missouri