eric76
Veteran


Joined: 31 Aug 2012
Gender: Male
Posts: 10,721
Location: In the heart of the dust bowl
Silhouette-Song
Pileated woodpecker

Joined: 17 Nov 2010
Age: 26
Gender: Female
Posts: 191
Location: Canada
My boyfriend can't drive and either can I. We're both too scared of it, so I don't judge him on it. However, most women I know think that the ability to drive is important. I don't see why.

_________________
So why care for these petty obsessions? Your designer heart still beats with common blood.
~Grave Robber, Repo! Genetic Opera.
GiantHockeyFan
Veteran


Joined: 18 Jun 2012
Age: 36
Gender: Male
Posts: 3,165

Pondering
Veteran



Joined: 24 Oct 2010
Age: 175
Gender: Male
Posts: 1,902

I think it's a social status/safety issue when one does not drive or own a car. It is not always the case though, like what has already been mentioned, small towns are navigable by foot or some faster means of transportation. In most cases though, being able to drive and owning a car has many common, occasional, and rare advantages all in all.

_________________
Don't you mind people grinnin' in your face
1000Knives
Veteran


Joined: 8 Jul 2011
Age: 28
Gender: Male
Posts: 5,083
Location: CT, USA
wtfid2 wrote:
Taverson wrote:
MXH wrote:
women here will tell you its no big deal.

in reality most women would almost demand you have a car. Bunch of different reasons for it, but they say you need one anyways.
So basically, if romantic relationships were conducted here, not a problem. But in the real world, it takes a drastic suckerpunch at my chances of love?
noone wants anybody without a car. If a girl has no car I pass her up.
Well I wouldn't totally write off a girl for not having a car, but for the most part, not having one is a red flag. Why? Because the girl will ask you for rides everywhere and just use you for rides, you might get to have sex and a fake girlfriend out of the deal, but once the rides stop, she's gone. I knew someone who had a girlfriend he'd let sleep in his house and gave rides to. He let her drive, and she crashed his car, and then dumped him after because he had no car. True story.
So if you found a girl who was understanding about you not having a car, basically for reasons of you being disabled due to Aspergers, then it'd be fine. In a reverse scenario, if a girl had Aspergers (so far I've not met too many people with Aspergers in real life) and I was dating her, and she didn't have a car I'd probably be OK with it, too. But the likelihood of them "getting" your Aspergers could be low, and you'd need to disclose it quite early.
It's not even women, though, America in general is made for driving. If you don't wanna drive, you pretty much gotta move out of America. And the only way you could get away without driving is friends to drive you places really. And that requires social skills. You'd have to get to work, arrange a ride with someone from work, etc. Probably have to arrange to pay them for gas money/time, also. More of a pain in the ass than actually driving is. Not driving is like being stuck in perpetual teenager stage of life in America, always reliant on someone else to take you places. I have NVLD, so driving is hard for me, due to my spacial processing issues, I always have to take caffeine or something to be like, safe, and frustrating driving causes meltdowns sometimes, especially if I'm lost or have to drive on the highway. Oddly, my relationship with driving is weird, as I love cars as machines and love driving in nice back roads without traffic recreationally. When I had more money, I'd drive like 50+ miles through backroads in one night just to calm myself down some days. It's so relaxing, just seeing trees and old houses and rivers and stuff with the windows open. So for the unpleasantness driving gives, it has some pleasantness to it too.
For me it's not driving, but I do face a similar problem to you. I'm socioeconomically like...crap. No job, no school, messy house in a not great neighborhood, completely disorganized kinda life. I feel ashamed to even try with girls, really, as they'll see how screwed up my life is.
thewhitrbbit
Veteran



Joined: 30 May 2012
Age: 33
Gender: Male
Posts: 3,271

JanuaryMan
Veteran


Joined: 1 Jan 2012
Age: 34
Gender: Male
Posts: 3,465

nick007
Veteran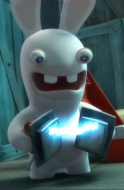 Joined: 4 May 2010
Age: 36
Gender: Male
Posts: 22,423
Location: was Louisiana but now Vermont
eric76 wrote:
One could get by without driving for the most part in a small town.
True but the guy who cant drive would have major problems getting women if it's a country community that's anything like country songs. Too many songs come to mind for me to post just one or two

_________________

But I don't want to go among mad people, Alice remarked.
Oh, you can't help that, said the Cat: we're all mad here. I'm mad. You're mad.
How do you know I'm mad? said Alice.
You must be, said the Cat, or you wouldn't have come here.
eric76
Veteran


Joined: 31 Aug 2012
Gender: Male
Posts: 10,721
Location: In the heart of the dust bowl
nick007 wrote:
eric76 wrote:
One could get by without driving for the most part in a small town.
True but the guy who cant drive would have major problems getting women if it's a country community that's anything like country songs. Too many songs come to mind for me to post just one or two
Actually, I know a couple of people in the local town who do not have cars.
One of them has very bad vision and will never be able to pass a driving test. He did drive a golf cart around town for a while, but got in trouble with that. I don't think he does very well with the women.
The other is always in trouble. Sometimes he has a car, sometimes he doesn't. His big problem is staying out of prison, not getting women.
machf
Deinonychus


Joined: 1 Jan 2007
Age: 51
Gender: Male
Posts: 324
Location: Lima, Peru
Go to an army surplus sale and get a tank. That way you won't have to worry about traffic anymore, the other motorists are the ones who will have to worry.


[youtube]http://www.youtube.com/watch?v=duBVnn9GRuA[/youtube]
[youtube]http://www.youtube.com/watch?v=DZ6Y4RpuhwQ[/youtube]

Now seriously, right now I'm attracted to a girl (well, I should say,a woman) who apparently walks as much or maybe even more than I do...
OliveOilMom
Veteran


Joined: 11 Nov 2011
Age: 55
Gender: Female
Posts: 11,897
Location: About 50 miles past the middle of nowhere
eric76 wrote:
One could get by without driving for the most part in a small town.

In the small town where my office is located, there are houses and apartments within three blocks of the bank, city hall, the park, the post office, the grocery store, the resale shop, and all three restaurants in the town. The public school is maybe four blocks away. You could get by fairly decently without a car. A few people around here drive golf carts, weather permitting.

There would be a problem for things like clothes. There are no clothing stores in town other than whatever the resale shop might sell. Also no liquor stores (only a small part of the county isn't dry), no movie theaters, and some other common amenities.

If you lived in town and made friends with people, you could probably find someone going to the next town over to ride with to buy clothes.
Not every small town. I live in a small town and right now I don't have a car. It's really difficult to arrange everything around when I'll have our van after my husband is home.
It's somewhat hilly here, and that can be difficult for me because even though I'm thin, I'm out of shape. I get winded and tired easily going up hills. I know I should exercise more and I'm trying to, but at the moment I can't really walk everywhere I need to because of that.
Also, we don't have sidewalks everywhere. Some places, like walking down the main road that you turn into my neighborhood from, is downright dangerous. It's a narrow two lane, on a fairly steep hill, with no sidewalk and it's bordered by woods and a ditch on one side with about two foot of grass to walk on and on the other side it's bordered by a deeper ditch and the old people apartments and about six inches of grass to walk on.
Even though everything in town is within about three square miles, it's still very difficult. There is no place to sit down and rest in lots of places. Things are pretty spread out, not close together like in a city. And even though some place is only a half mile away, when you are walking down a road with nothing but grass, trees, one house and a church, it sure seems farther.
It seems much easier to walk places in cities because you are only going a certain number of blocks. It's a way to measure it in your head, so while ten blocks in the city may be fairly long, it seems much longer to walk that same length in the country where nothing is really broken up and when it is, it's not even and very random.
_________________
I'm giving it another shot. We will see.
My forum is still there and everyone is welcome to come join as well. There is a private women only subforum there if anyone is interested. Also, there is no CAPTCHA.

The link to the forum is
http://www.rightplanet.proboards.com
Similar Topics
Intense fear. Does anyone know what this was?

in Bipolar, Tourettes, Schizophrenia, and other Psychological Conditions

01 Oct 2012, 12:18 pm

anne1990

Intense fear of vomit and vomiting

03 Oct 2013, 3:58 pm

ZombieBrideXD

Intense anxiety/fear of the unknown-cowardice?

03 Sep 2017, 6:23 am

kraftiekortie

Doxophobia- fear of expressing opinions; fear of praise

in Bipolar, Tourettes, Schizophrenia, and other Psychological Conditions

16 Oct 2012, 11:31 pm

emimeni