aspie woman dating bipolar man
Page 1 of 1 [ 5 posts ]
bombergal
Snowy Owl



Joined: 18 Jan 2006
Age: 43
Gender: Female
Posts: 129
Location: Canada
Just the title of this thread is intriguing. I have been dating this bipolar man for 14 years who I love with all my heart. The reason why I love him is that he accepts me for who I am (my own family always wants me to change and I know I can't, so I don't have much contact with them anymore) and that he's unconditional in his love and is very sweet and kind to me and I am the same way back.

Problem is, his bipolar disorder can be severe and he has been in some bad manias over the years and during those times, he pushes me away temporarily (he broke up with me for a couple months this year in a bad mania and I had to accept it even though my heart was broken). We recently got back together because he is now stable but if I'm going to have a relationship with him for the rest of my life (I have an understanding and bond with him that I've never had with anyone else and it's not easy to throw that away) I believe we need counseling so that I can develop some strategies if in fact he breaks up with me again. Last time was almost too devastating to bear because eventually I want to marry this man because my love for him is so strong and know that he's the one for me. He is also my main social contact and to not have him in my life makes me very isolated.

Anyone else have this experience? I live in a city where it's hard to make friends since it's so cliquey and a lot don't accept differences (but that's a whole other story).
basenick20
Tufted Titmouse


Joined: 28 Jul 2013
Age: 33
Gender: Male
Posts: 28
Location: Rhode Island
Hello There,

I'm an Aspie myself but apparently I've never had an experience like that because I really haven't been able to succeed in the dating world because every woman I met rejected me and some of them have boyfriends and husbands. My dating problems have been going on for about 8 to 9 years now. But, I have to agree that counseling is the best way to go because you can actually understand what you and your boyfriend have to do in order for the relationship to work. Do you have any advice for me about my problems? Let me know. Thanks.
octobertiger
Veteran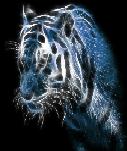 Joined: 22 Sep 2013
Age: 42
Gender: Male
Posts: 1,949

A good friend of mine is bipolar, and then some. It's taken me a while to actually understand how low he can get, and how he conducts his friendships. I love him dearly for who he is, even if he does my nut in sometimes. But he is so accepting, too.

If he is anything like your boyfriend in this, well, wow. Such amazing qualities - when things are going well. You will get the pushing away, by the truckload. But you know he's one in a million, and sadly there's sometimes a little price for that.

How does he feel about you?

Strategies are a great way to go, as he isn't going to fundamentally change.

It's communication that you need to look at - an easy way for you to do this, when he is in 'that place'. Even a written code, made simple as possible.

If you can get a bit more of an even keel, it could be an excellent marriage for you.
basenick20
Tufted Titmouse


Joined: 28 Jul 2013
Age: 33
Gender: Male
Posts: 28
Location: Rhode Island
Elea
Emu Egg



Joined: 11 Oct 2013
Gender: Female
Posts: 1

I am on day 3 of a break up with my bi-polar boyfriend. I am also bi-polar, but take medication like clock work. We were together for 18 months and he has pushed me away so many times that I could no longer endure the heart ache. We were very much in love. I am trying to give the highlights for context. Oh, and he won't get help, yes, that is the biggest issue. He won't take his medication and goes through long periods of depression and isolation. It is during these depressed periods that he pulls away. Shortly followed by a very intense period of affection. Within weeks he will "questioning the practicality of the relationship". He would tell me all the ways I am not fulfilling his needs. The short version is, my aspergers. He would go into logical mode during his "talk", and to his surprise, so would I. I always responded that I loved him too much to keep him in a relationship in which his needs were not being met. I would explain that I am given him everything I have to give and if it is not enough, we are only hurting each other by continuing. Of course I would say this with tears streaming down my cheeks and a voice that would choke and falter, but I still meant every word. He would then back peddle, and say we shouldn't be going so far as to talk about a break up. Relief would flood in and I would try even harder to do what I "should be doing" to meet his emotional needs.

The last few times this happened, I started getting mad. I told him that certain things about me are ME. They won't change no matter how much I wish I could be "normal". I reminded him that he knows who I am, if he knows that I will never be neurotypical, but that is what he needs, then he should end it. I never wanted to end it because I was very much in love and wanted to marry him. As I said, he would back peddle.

These mood swings always kept me off balance. The lack of consistency would drive anyone crazy. As an aspie, I was watching my world turn into a rollercoaster, but the highs were becoming less high and the lows were becoming much lower. This week he told me how depressed and stressed he was. I had wanted us to consider moving in together when my lease is up in June of next year (which was put us dating for 2+ years). He completely freaked out. He said there was no way he could do that, that he didn't want to move in with someone until he felt that he'd want to marry them....that broke me. He also told me he didn't know if he would ever want to get married. That is when it clicked for me. If, after all that we had been through, he couldn't look at me and at least want to marry me someday, I did not need to be with him. The next night I ended the relationship. It is the hardest break up I have ever been through. I loved him more than I have ever loved a partner. He elevated me and fulfilled me in ways no one else in my life ever has. When he smiled at me, laughed with me, or hugged me, everything in my life was right. It felt like nothing bad could touch me, when he was like that. Sadly, I think I was going to continue to be strung along, maybe for years, before he really snapped and it ended in a storm of emotion.

The hardest part comes next. I have a 4 year old daughter. He has been a father figure to her. When you see them together you would never know that he is not her daddy. The love and affection between them was so heart warming. We were a family, but his ups and downs kept us in a statement of turmoil. My daughter would miss him when he went away for weeks. Now he is going to be gone from her life.

I'm sorry I just highjacked the thread. My intention is to say, I have an idea of what you are going through. It is incredibly painful. When you are with someone, you have to look and say, "Could I love and live with this person for the rest of my life if not a single thing ever changed?" I know I could have, if only he wanted to be with me the same way I wanted to be with him. Bi-polar individuals hit highs and lows and hit them hard. Only you know what your limit is, and love raises that tolerance to near superhuman levels, but there is a cut off point. I can offer encouragement, but not much in the way of advice. I do know what the is like, I am on the unhappy ending of this story. This just isn't what I wanted, but I wasn't going to get it from him. I hope at least knowing you are not alone helps in some way.