Boyfriend too affectionate?
Blint
Veteran


Joined: 2 Nov 2010
Age: 27
Gender: Female
Posts: 1,240
Location: London, UK
The_Face_of_Boo wrote:
Blint wrote:
The_Face_of_Boo wrote:
Blint wrote:
The_Face_of_Boo wrote:
You can try garlic.
Only if he's a vampire.

By try I mean to eat it.
Have you ever tried to kiss someone who ate a raw garlic? You don't have to be a vamp to die from it.
Thankfully no. I'm not too sure if eating raw garlic is going to be enough to put him off if he is to the point he's obsessed with her?
If that doesn't work, then maybe the OP should bath in mud.
If he has a hose, then she's in a bit of trouble.
_________________
Blint.

jimmy m
Veteran


Joined: 30 Jun 2018
Age: 71
Gender: Male
Posts: 4,710
Location: Indiana
You might try talking this out with him. But don't actually talk, rather write. Since he is writing you letters, write one back to him and describe how you feel. Be direct. Aspies need directness. See if you can work out your difficulties. In relationships, two people try to work out their problems. Life is often a bumpy road and each member of a couple compromises a little.

I assume that you saw something in him once upon a time.
nick007
Veteran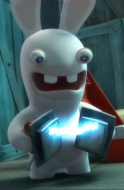 Joined: 4 May 2010
Age: 37
Gender: Male
Posts: 23,260
Location: was Louisiana but now Vermont in the police state called USA
Juliette wrote:
My sister(AS) had this same issue with a previous boyfriend. As time went on, he became more and more obsessive, and it turned out that he was Bipolar, and for him, this heavily influenced his behaviour. He was overly affectionate, in inappropriate ways, and no amount of discussing and explaining her needs etc seemed to work. When she could finally take no more, and broke up with him, he then would keep trying to see her, and wound up needing hospitlisation, as his mental health deteriorated. He really frightened her once, knocking madly on her door repeatedly, refusing to leave her alone.

Your boyfriend sounds like the kind of guy I'm looking for funnily enough! I'm finding it near impossible to find anyone who's consistent and loving! There's plenty who start out warm and caing, but wind up being scarily cold!
I'm an Aspie guy who's very affectionate within romantic relationships even by NT standards. I'm affectionate in slightly different ways than the OP's bf thou. I screwed up my 1st two relationships by being too needy & clingy. I'm not bipolar but I fell into a psychotic depression towards the end of my 1st relationship; other things besides the relationship also contributed to it. I got psych help after & gradually got better. I had some of the same problematic behaviors in my 2nd relationship & I realized some of it was due to BAD anxiety & BAD OCD. I would get thoughts stuck in my head about bad things going on with my exes or our relationship & the thoughts triggered bad panic attacks. I researched anxiety & OCD treatment & started a med for anxiety & a med for OCD towards the end of my 2nd relationship. I did improve some but my progress was too little too late to save things & there were other problems within our relationship besides me being too needy & clingy. I got in my current relationship shortly after the 2nd ended & I'm not as bad in this relationship as the previous two. My 2nd & current girlfriend are both on the spectrum but my 2nd was more like a typical Aspie within a romantic relationship. She wanted more space & independence. Whereas my current is more closer to my level with affection & clinginess/neediness. One conundrum I had when I was single & looking was if I should seek out NTs or Aspies. I had major problems with NT women cuz they were NOT direct & straightforward enough with me & a lot of my Aspie issues were major turnoffs for them. However most Aspie women would want a lot more space than me within a romantic relationship which would lead to major relationship problems like in the case of my 2nd relationship. Thankfully my current girlfriend is closer to my level even thou it's not to the extent/level I am. There is a bit of compromise in that area for both of us & it's kind of a balancing act to get it just rite for both of us but it's very worth it. I think part of the reason I'm like that within romantic relationships is cuz the only people I ever felt very close to & connected with were both my exes & current girlfriend.

_________________

But I don't want to go among mad people, Alice remarked.
Oh, you can't help that, said the Cat: we're all mad here. I'm mad. You're mad.
How do you know I'm mad? said Alice.
You must be, said the Cat, or you wouldn't have come here.
Juliette
Veteran


Joined: 28 Sep 2006
Gender: Female
Posts: 2,428
Location: Surrey, UK
So glad you found someone more on your level and that you seem to be very happy together, Nick. I know what you mean about the NT/AS dilemma. You mentioned feeling needy and clingy in your past relationships, and that this caused problems. I found that my very NT-ex who I almost married, and who I was very compatible with, was very clingy and needy, but I liked that very much. He would cycle to my house, and if I wasn't there, would leave a red rose on my pillow, for example, and was with me whenever he could possibly be. He joined the Navy, and it was heartbreaking everytime he had to leave. In relationships, I definitely do need my space, and often want to disappear for a bit, but when I'm with someone, I tend to be very loving and affectionate generally, and used to give my heart completely.

I'm alot more wary as time goes on, and realise that in my teen years, I probably dated a couple of AS men, without realising it at the time. It's interesting who we're drawn to. So far, I've found NT's more consistent and loving generally, but then they've also been the most likely to lie or cheat. AS men are all so different, as some are very self-absorbed, without being aware even, some will cheat, while others go out of their way to please beyond all limits. One of the loveliest men I've ever known is likely on the spectrum, and it shocks me that so many men here do struggle to find someone "on their level". It's obviously a wise idea to avoid certain types of people for your own health-sake ... eg those who want a Mother/Father replacement, those who can be explosive, and controlling types, or those who obsess over celebrities(I've known of a few, and this can be very disturbing).

Thanks for sharing, Nick

. May you & your girlfriend have many happy years together.
Sweetleaf
Veteran


Joined: 6 Jan 2011
Gender: Female
Posts: 31,112
Location: Somewhere in Colorado
Mothmanda wrote:
Hi, 19F here. My boyfriend and I are both on the spectrum, but while I am very introverted and aloof and need a lot of space, he is extremely affectionate and way too sentimental.
In the early stages of our relationship, I enjoyed how he wore his heart on his sleeve and was so genuine and playful and lovely. But he goes on these long-winded speeches about how much he loves me, gives really long apologies, hyperfixates on sex and is just super sappy. It's starting to nauseate me. He sends me letters every day.
I am not a cold, uncaring person, but it takes me much longer to express and reciprocate affection than most people, and I cannot keep with this anymore. He's a sweet person but I feel irritated every time we talk, even after the millions of conversations we've had about toning it down and respecting emotional boundaries. Should I break up with him? I don't know what to do.
uhh That does sound quite awkward for sure. I mean if you have even talked with him about toning it down a little and he still is just constantly giving speeches and long apologies you may have to think about the relationship. I mean is he bringing something to the relationship outside of 'oh I'm so sorry for my existence, please keep liking me, I'm nice? Or is that about it? I mean certainly kind of sounds like they are trying to overcompensate way past the time when you'd even do that...like at the beginning of a relationship it makes a bit more sense for both parties to kind of try to impress each other but not if you've been together long enough for you to even have told him to mellow out a bit it is kinda weird. I mean if he absolutely refuses to tone things down after you have told him its getting to be a bit much that kind of seems like he doesn't so much respect you as a person but more just likes the idea of having a girlfriend.
I don't want to just go and say 'yeah break up with him' But if even trying to communicate to him that he's being too much and needs to give you a little breathing room to yourself is essentially ignored and he still just keeps fawning over you then it may be best to consider a break up. I mean at this point you have to think of your health to...do you want that person to always be there fawning over you or would you prefer someone who sees you as more of an equal person and respects more of your boundaries and listens to you or at least makes an effort to do so?
I mean honestly its part of the reason I broke up with my first boyfriend in HS, he was just too clingy...every time we were together he just wanted to be constantly touching and such and yeah after a while it was just way too much, I tried in the relationship trying to explain that but the only way I could get less physical contact was to break up with him. I still hung out with him sometimes as a friend after we broke up, but as my boyfriend he was just way, way, way too clingy. Like hell if it wasn't for that we might have stuck together more long-term of course that was back in high school so we were both more immature and maybe neither of us were even really ready for a relationship.
Then of course later on as an adult I met a guy at a bus stop...he seemed cool and was kind of attractive to me so I exchanged numbers with him and said we could set a time to hang out in the next week to talk more and get to know each other. But then when I got on the bus he jsut started non-stop texting me how much he missed me and loved me and demanding to know I felt the same way. So I kinda had to text back that I had just agreed to meet up and hang out to get to know each other and so I couldn't say if I loved him or not yet because I needed to spend some more time with him to see if I wanted to be in a relationship with him. I also included that my phone had limited minutes and I'd text him more when I got home from the bus. He didn't like any of that and became even more harrassy and demanding so I ended up having to just call the whole thing off..I tried multiple times to tell him to slow down a bit but he refused so then I just had to tell him he was being too pushy and I didn't want to hang out later that week anymore, then blocked the number. I still kinda feel bad for the guy...hopefully maybe he learned you can't just force a relationship right off because he did not seem like a bad dude but he just made me very uncomfortable to the extent he sabotaged any chance of me spending any more time with him. I am not even mad anymore and I hope maybe he developed a less pushy approach to find someone I could be wrong but I don't think he was trying to be malicious but either way it was way too much for me to handle.
But anyways point is if it doesn't feel right...probably best not to prolong it. And well sounds like you have even tried talking to him but he's just blinded by infatuation to the extent he can't even respect you as another human being and rather sees you as some kind of godess or queen that needs worshipping when you just want someone you can have a connection with. I guess I would say if you really care deeply for him perhaps give an attempt to one more serious conversation about the issue and if he still ignores you and just keeps on with all the nonsense then you may have to consider a break up.