Married: Husband intimate but I hate touch
Page 1 of 1 [ 6 posts ]
Sad Girl
Emu Egg


Joined: 10 Apr 2023
Gender: Female
Posts: 2

Hi brains trust,
My hubby and I have been married about 6 years and together about 20, so not new to each other. Recently, I have been really stressed, depressed, anxious and likely in perimenopause. I have always struggled with intimacy. At first, adrenalin and the whole honeymoon period took over and I was OK, but recently, I found not wanting to be touched at all, let alone intimacy.
It seems that my hubby is not taking so well to this. He has always been driven by intimacy. But recently, if feel pressured. Every night he's snuggling up - not to be kind but looking for a hint that maybe I might "give in" but the more he does this, the more I freeze up. I roll over, onto my side away from him, trying to give a "no" hint, but them he (what feels like) lays half his body weight over me. Last night I pushed him back a little, so he wasn't laying over me and huffed and rolled over the other way to sulk like a spoiled toddler.
I feel like every time I try to speak with him, it's always centred around his need for intimacy. He knows I'm autistic and ADHD yet he still behaves like this. I'm at the point where I'm scared to even touch him in any way cos I think he'll push me.
I just want it to stop, but short of telling him to leave (not an easy task married with a house and child...) I don't know what else to do.
Any ideas, please?
TwilightPrincess
Veteran



Joined: 28 Sep 2016
Age: 39
Gender: Female
Posts: 17,354
Location: Elysium
I think it's hard to offer advice because I have a feeling that we don't know the whole story or situation. How do things go when you talk to him about it or when you verbally tell him "no?"

I'm sure the fact that he's being pushy and is failing to respect your boundaries is not helping with your lack of desire for physical intimacy.

_________________
We are such stuff
As dreams are made on: and our little life
Is rounded with a sleep. - The Tempest
The_Face_of_Boo
Veteran


Joined: 16 Jun 2010
Age: 41
Gender: Non-binary
Posts: 32,670
Location: Beirut, Lebanon.
Do you think you will never have any desire ever again? If so then you should make him understands that the marriage is going to be sexless/intimateless from now on, and see if he accepts to go on with that and how, usually all marriages end up sexless eventually from what I heard. Seperate sleeping arragement may be better.

Actually, I think you should show him your post, the one who knows him best is....himself. We are just a bunch of strangers and we don't have all info.
MatchboxVagabond
Veteran


Joined: 26 Mar 2023
Age: 43
Gender: Male
Posts: 985

That sounds like my soon to be ex-wife. She has needs that I won't ever be able to meet and if she had told me that she needed that level of connection, I would have done us both a favor and moved on. Rather than wasting several years of our time.

These questions do get complicated. It is perfectly normal ND or not, for there to be a gap in the amount of interest and need that the people in the relationship have for sex and pretty much everything else. Some amount of going along with it to keep the other partner happy is normal, and so is having somewhat less than one likes in order to meet closer to the middle.

That being said, there are possibilities ranging from making it an open marriage under some set of rules to just ending the thing if it's really that big of an issue. There is some middle ground in terms of figuring out what does make that easier for you, or exploring things like phone sex and the like.

I do think that if this is the main, or possibly only, area of conflict and things are generally OK, that there are solutions to the problem, just not perfect practices to fully address the conflict..
nick007
Veteran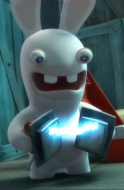 Joined: 4 May 2010
Age: 41
Gender: Male
Posts: 26,723
Location: was Louisiana but now Vermont in the police state called USA
OP you mentioned that you were stressed, depressed, anxious & likely in perimenopause. I know from experience that feeling stressed, depressed, & anxious could make people want sex less & want affection less. I'm wondering what is causing you to be stressed, depressed, & anxious

If you think it's related to the perimenopause I would suggest that you try talking to a doc about it. I don't know much about menopause but I know some meds & supplements are sometimes used to treat it or help manage some of the symptoms. If your stressed, depressed, & anxious because your husband won't take the No hint, it might help to explain that to him. Tell him that if he backs off you might relax & feel better after a while. If you think it's related to other problems in your relationship, I would recommenced trying to have a direct discussion with him about those problems & you could suggest trying couple's counseling as well. If your not sure what the problem is, you could try counseling to help sort things out &/or try psych meds to help you cope. Do you think your husband might want sex cuz he craves intimacy or is it mostly due to his sex drive? If it's the latter there are other ways he could try & mange it; for example he could have some time to himself to view adult content. There are also causes of guys in sexless relationsips who find it helps to be on meds that lower their sex drive, I'm one of them. I hope you two can find a way to better deal with things & you get to feeling better.
timf
Veteran



Joined: 25 Oct 2013
Gender: Male
Posts: 1,036