my emotional output is numb
Page 1 of 1 [ 2 posts ]
101010
Emu Egg


Joined: 5 Nov 2018
Age: 32
Gender: Female
Posts: 4

so...recently i got out of a relationship. He as an autistic man but i felt like when he told me to not mask around him if i didn't smile or engage in conversations with him he would treat me like i was bad. He did nice things for me but my major issues were him doing things i told him not to do because it would put me in a bad head space, like hearting half-naked girls on ig and constantly bringing up his ex...

I'm really sad and i don't think anyone could remotely even stand to be around me if i unmask around someone i like again. I don't feel good about myself and I wake up every day in a pretty good apartment with people helping me and friends reaching out but all i can do is watch donny darko or some depressing indie more on repeat until i can fall asleep.

I really hate my life and every day it feels like my heart is aching and that no one could love me or like me if i unmask again. I'm extremely worried about if i could ever connect with anyone or if anyone can even see who I really am. I feel so bad and I hate being autistic. I'm trying to find a job rn and im in school but i need things super slllooww to even be able to focus or function. I've been recently diagnosed with dyslexia and ADHD and PTSD anxiety and depression and everything is just so overwhelming for me . I feel like a freak and that people just live to dissect me to throw me away. I think only love happens for the girls who can smile and giggle all the time and look like a daydream with no past trauma at all and a good family.

I feel so worthless and every day is like I'm living in a dream. I'm in therapy but the world won't change just because i am and i'm having a hard time getting excited about anything other than dreaming cause when i wake up i just fall back asleep to waste more time in my day.

I'm so lost and i feel like my existence is there but pointless at times in comparison to other people on the planet. I just don't feel like I matter or that i can make any connections anymore or want to
nick007
Veteran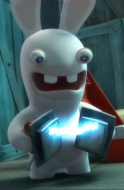 Joined: 4 May 2010
Age: 41
Gender: Male
Posts: 26,733
Location: was Louisiana but now Vermont in the police state called USA
101010 wrote:
I feel so worthless and every day is like I'm living in a dream. I'm in therapy but the world won't change just because i am and i'm having a hard time getting excited about anything other than dreaming cause when i wake up i just fall back asleep to waste more time in my day.
I could be wrong but this part makes me think your depression is very bad right now. It's good your trying therapy but it might help to try antidepressants &/or other psych meds if your not already. If you are taking psych meds a change may be needed. Unfortunately it can sometimes be a major trail & error process to find the right psych med combo & it can be hard not to get discouraged. It may also help to change your therapist &/or psychiatrist if you've been with them a long time & feel they're not helping.
I have dyslexia, ADD, some anxiety, & I've also been through a bad depression before. Getting on a good psych med combo helped me a lot. Psych meds won't help with dyslexia but they could potentially help with the other disorders. It's also good to try & work on yourself in other various ways. It sounds to me like you might have a decent support network so that's a plus. IDK what your in school for or what kinda job your looking for but it might be better to just focus on one thing at a time. I struggled majorly in school & I never had any desire to go to college as a result, I woulda dropped out of school if my parents had let me. I struggled majorly to find employment partly due to other various disabilities I didn't mention but in some ways I could handle working a lot easier than going to school 1ce I actually managed to get hired for a job. I'm not sure if that would be the case for you or not thou.