Christopher Nolan movies!
Page 1 of 1 [ 2 posts ]
sourus
Blue Jay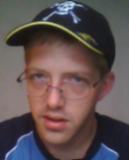 Joined: 24 Jul 2009
Age: 44
Gender: Male
Posts: 89

I love this guys work. movies like Memento and The Prestige make me feel like the rest of the world is getting a taste of what its like to be me. I did make a discovery about The Dark Night Returns that may interest some of you.
In the scene where there are bombs on the two ferry boats one convict stands up and seemingly does something heroic by throwing the detonator switch to the other boat out the window.
Me, I think that this guy is a really evil bad guy who should show up in the next movie. Its such an odd scene and seems to stand out like foreshadowing. I believe that the real reason he did this is because he truely knows the jokers mind, and realises that that detonator switch would probably destroy the ship that they were on and not the other one like the joker said.
sourus
Blue Jay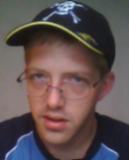 Joined: 24 Jul 2009
Age: 44
Gender: Male
Posts: 89