stuck, very stuck, need advice
Page 1 of 1 [ 3 posts ]
dalekaspie
Toucan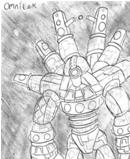 Joined: 4 Sep 2008
Age: 30
Gender: Male
Posts: 261

where do i begin.. right, firstly, i like this girl and i seem to have made a good but subtle first impression, but i dont know wether or not i want to ask her out, and to be honest i would have to get to know her better first and i dont even know where to start with that. the fisrt girl i liked, i was lucky because she befreined me , and evntually i asked her out but failed, then when i liked this second girl, i had a very low opinion of myself and my pathetic attempts of sociallising eventually led other people to the conclusion that i fancied that girl, and they kept pestering me to ask her out. but my self esteem was so low i didnt even contemplate the idea of her saying yes. and i only asked her out so that she could say no and get all of her freinds to stop bugging me, which she did. but with this third girl, i am completely clueless as to what to do, i dont want to become dependent on relationships like the first one. but i dont want to treat attraction like a burden like i did the second one. and again courage isnt a concern for me, but saying the correct words at the right time is almost an impossobility for me.


_________________
"you NT's dont get it do you, were not trapped on this planet with you! YOU'RE TRAPPED ON THIS PLANET WITH US!! !" - aspie roarshac
Hector
Veteran


Joined: 10 Mar 2008
Age: 34
Gender: Male
Posts: 2,493

CattusMaximus
Emu Egg



Joined: 23 Sep 2009
Age: 35
Gender: Male
Posts: 7

Well.. I think you are hyping it up to be some big formal official thing.. where you both have to wear suits and a tie.. and that puts a lot of pressure on you.

You could just invite her along to something you plan to do anyway and if she says no... Then you are not sitting at home alone because you have plans anyway...