How to break up with obsessed NT girlfriend
Ligea_Seroua
Veteran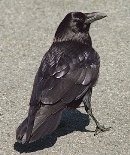 Joined: 15 Jan 2009
Age: 49
Gender: Female
Posts: 555

Uh-oh.

WHY isn't she doing something with her life? Maybe she's clingy because her life is empty. Perhaps you seem to be an escape route for her, without her actually having to make changes happen for herself.

If you are going to break up with her it might be best to be an edited version of honest- you are moving on, and she appears to be staying put, the two things are not compatable.

If you want to give her a chance, she needs to make changes and do something for herself for her own psychological good, otherwise the clinging will drive you both emotionally further apart.

_________________
Other people are people too.
Merle
Veteran



Joined: 31 Oct 2007
Age: 47
Gender: Male
Posts: 514
Location: Lake Tahoe
Metal_Man wrote:
She's clinging to you because she has nothing else going on in her life. she's not going to school or seeking to move up in life so she attaches herself to you so that you can do the hard work that she won't do for you. Best to let this one go and move on.
+1
Walk away from her. If you get bored in a few months, then re-open the relationship and you'll be entertained for a while. Be aware, most people would consider this amoral.
If she calls, don't answer the phone. If you're on the social networks, drop her and/or stop using it. Be firm with cutting off communication. Make yourself very unavailable (home projects are wonderful) and busy.