The idiots in the family of my fiancee's Mom
Page 1 of 1 [ 8 posts ]
RPM
Raven



Joined: 10 Jul 2006
Age: 41
Gender: Male
Posts: 119
Location: Michigan
Me and my fiancee are both on the autism spectrum, hence the reason I am posting in here.

Ok as I previously posted on here, her real Mom's family were crappy to her and once I spelled trouble brewing I knew she had to get out of there and move in with her real Dad and Step-Mom.

Anyways last week her Grandmother on her Mom's side, invites her to stay with them over the weekend, I advise her against it cause I am afraid they will kidnap her and all this other junk.

Her Step-Mom did assure me no kidnapping would occur and she did point out this was a trial thing and if her Mom's family were nice to her she would get to visit them next month but if they were mean to her, she was not going back over there.

Well guess what they were mean to her, ok they already hate me but I could care less, my bloodline is probably stronger than theirs anyways, besides that both sides of my family are large clans as are the familes of my fiancee's Dad and Step-Mom whereas her Mom's family is a small clan.

Ok I already know her Mom's family will not accept me as family but guess what I reject those people too, her real Dad and Step-Mom's families are 1000% better than her real Mom's family.

Anyways she shows these bastards the engagement ring, and they tell her crap like "I don't want you talking to him, mail him back the engagement ring and write him a goodbye letter."

Well guess what she is not gonna do what they say, I think she should write them a goodbye letter if they are gonna treat her that way, boom I was willing to give those people a chance to change their tune and straighten up and fly right but that isn't gonna happen, not to mention one of her aunts in that family made an anti-Jewish remark (offensive to me as I have Jewish ancestors, and I am Grandson of a World War II veteran who fought against the Nazis), and that woman's husband is on city council, and I swear if he runs for re-election, im getting the Jewish anti-defamation league to bankroll whoever he runs against (I don't care if his opponent is Republican or Democrat if he runs again, I want his opponent to have a financial war chest if this man runs again for council, i'm dead serious).

Her real Mom's family will not be invited to the wedding or the reception and if they try to sue to break up the marriage, i'll sue them for wasting court time and sue to make them pay their lawyer bills and my lawyer bills (even if I have to get assistance in hiring high priced attorneys).

Thank God my fiancee lives with her Dad and Step-Mom, her real Mom's family are nothing but white trash.

Me and my fiancee will get married when it is time and the family of her real Mom will be banned from seeing the children if God willing we have children.
hale_bopp
Veteran


Joined: 2 Nov 2004
Gender: Female
Posts: 17,054
Location: None
What did these people actually do?

I mean they seem like red necks but they were mean to her? How is saying they don't want her to marry you being "mean" to her?

I was assuming they were starving her and bashing her around or something.

You're both adults, if neither of you like that side of the family it's very easy to cut them off.
Zsazsa
Veteran



Joined: 19 Apr 2007
Gender: Female
Posts: 1,041
Location: Upstate New York, USA
Sallamandrina
Veteran



Joined: 24 Jan 2009
Gender: Female
Posts: 3,590

Zsazsa wrote:
Keep in mind...

When you marry, you don't just marry a person, you marry an entire family. So, think about it carefully. It comes as a package "deal" as the family will always be a part of your life.
Actually, that's not correct. Yours or somebody else's family will be part of your life only if you want them to be. I know plenty of people that have limited or no contact with their in laws. There's no reason to let others make your life impossible as far as you talk about these things with your partner and find a solution that works for both of you.
To the OP - I'm sorry about your situation which, unfortunately is not that unusual. Talk things over with your fiancée - as long as you're both aware of the situation and determined not to let others come between you, you will be fine. The rest of your family can also support both of you with this if you think someone is trying to manipulate you or create some real trouble. (I don't know enough about American law to understand how they could sue to break up the marriage

)
Also, don't even try to get back on them - that's what keeps this kind of war alive - just ignore them (as hard as it might seem) and they'll give up eventually.
Good luck!

_________________
"Selfishness is not living as one wishes to live, it is asking others to live as one wishes to live" (Oscar Wilde)
PlatedDrake
Veteran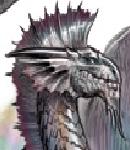 Joined: 25 Aug 2009
Age: 40
Gender: Male
Posts: 1,365
Location: Piedmont Region, NC, USA
Zsazsa wrote:
Keep in mind...

When you marry, you don't just marry a person, you marry an entire family. So, think about it carefully. It comes as a package "deal" as the family will always be a part of your life.
That may be, but that doesnt mean you have to "listen" to them (especially if you dont like them). Its a rare case when both families like each other . . .
DW_a_mom
Veteran


Joined: 22 Feb 2008
Age: 61
Gender: Female
Posts: 11,014
Location: Northern California
This is what is confusing me: it sounds like your fiance's parents and family still have a lot of control over her. How old is she? Is does her AS affect her in a way that she prefers living with family?

As for cutting off family - I don't favor that, as it always ends up harming the innocents. I DO favor keeping contact within what you can handle and control. Change contact with them to being on YOUR terms, instead of on theirs.

Do you know why they seem to be so strongly opposed to you?

Sorry, you may have posted all that before ... this is just the fist of yours that I've read.

_________________
Mom to an amazing AS son, who recently graduated from the university (plus an also amazing non-AS daughter). Most likely part of the "Broader Autism Phenotype" (some traits).
RPM
Raven



Joined: 10 Jul 2006
Age: 41
Gender: Male
Posts: 119
Location: Michigan
Ok let me put it in English

My fiancee is 25, she was a baby when her Mom and Dad divorced (her Mom cheated on her Dad but her Mom filed for divorce).

Her Mom who is now dead was overprotective, sheltered my fiancee from a lot of stuff,
her Mom's family wanted to continue this after her Mom died (which was when my fiancee was 24).

From age 18 - age 24 her Mom had power of attorney, however poa cannot be passed through wills, not even if a will specifies who should get it, her Mom's family knows this but they did not want me and her knowing that, nor did they realize I would check it out for myself.

As her Mom was dying, her real Dad got a lawyer to exercise his rights to see his daughter, but he respected my fiancee's decision to live with her Grandma on her Mom's side after her Grandma said "I need you."

Her Grandma promised that she could spend time with her Dad and Step-Mom but she would tell me she didn't trust them, and she would tell the Dad and Step-Mom she would need to ask the Step-Dad for permission (she did not even need permission from the Step-Dad for my fiancee to see her real Dad, my fiancee is of legal age).

Cutting off her Mom's family is a good idea because they treated my fiancee like property, even after she told them she was her own person and her own guardian (when I found all this out from calling Probate Court), they said "you are not your own person, we are your guardians we haven't legalized it yet."

They did the same treating like property crap again when she visited them this weekend, they still don't wanna believe her Step-Dad molested him when his 12 yr old daughter (the child her Mom and Step-Dad had together), is living there and God only knows if he might molest that child too, though I did call CPS on his sorry buns.

Im sorry but if her Mom's family wanna protect a pedophile and act like they own her, they can rot in hell with Hitler for all I care, she don't need them, she has her real Dad's family and her Step-Mom's family as well.
HopeGrows
Veteran


Joined: 5 Nov 2009
Age: 46
Gender: Female
Posts: 1,565
Location: In exactly the right place at exactly the right time.
I'm not clear on what your fiance wants to do about her mother's family? I agree with you, that if they're protecting a pedophile, they shouldn't be in your lives. However (and it's a big however) - these are the people that raised your fiance, right? She's attached to them - right or wrong, functional or dysfunctional, healthy or sick - she's attached. So the success of the separation is going to depend on how it's handled. She needs to make the decision to separate (I'd expect her to need a therapist's help to process all of her feelings about her family, the abuse (being treated like "property"), the lies, etc.) to be able to come to that decision.

You have to remember that now that her mom is gone, these people (sick as they are) are her only connection to her mom - and that's a powerful connection. (I imagine that's the reason she was willing to visit them, after the way they treated her.) She's got to get some perspective about her mother's family, and that's going to take a lot of work with a good therapist. She's lucky to have you in her corner, but you have to be very careful about how you support her through this process. If you force a separation, you could easily be setting up a lifetime of power struggles between you and her mother's relatives - and you don't want that, because your fiance is going to be the one who suffers the most. Do yourselves a favor, and find a good counselor, okay? Good luck.

_________________
What you feel is what you are and what you are is beautiful...