What's the weirdest dream or nightmare you can remember?
Malbred
Yellow-bellied Woodpecker


Joined: 24 Mar 2010
Age: 27
Gender: Male
Posts: 54

hm, weirdest nightmare? Well, I was awake for three days straight and all my friend and I had (random subject right now theres 666 ppl online) so many energy drinks it was impossible. Like, 8 or 9 the first day (in only a couple of hours) so on the third day when I went to sleep, I was in a Gears of War esque universe, only where I lived was the area. I watched my family die in front of my eyes but my dad had managed to kill on of the alien things and I just hid under the nearest piece of furniture. They eventually left and I could barely recognize the fragments of my family. I tried to grab the gun the dead alien thing but it was way to heavy for me. I can't really remember the rest and it was the only dream I have remembered this vividly.

As for weirdest dream, it was a recurring one where the entire school that I went to lived at my house, which had transformed into a mansion.
Mdyar
Veteran


Joined: 28 May 2009
Age: 54
Gender: Male
Posts: 2,514

Imagine what it would be like if you are walking on a tight rope.

Now picture yourself in that you are walking on a thin wall , almost as thin as this 'tight rope'.
And picture yourself walking on that wall , almost losing your balance in either direction if you stop at any time.
On either side of the wall is water in a long string of swimming pools , many ,many yards long ,all rectangular in shape, and the only way is forward.
And in all the swimming pools are a single large roaring /rotating vortex( whirlpools) and you are desperately trying to maintain this ' balance' to avoid falling in and drowning.
Scary dream

My mother , when about 15, was swimming alone in an industrial lake, and was almost overtaken by one of these.
She could hear the 'roar of it',but couldn't see it of course due to being at about eye level with the surface .
She was at the extremity of it ,and could feel the' tug' ,and then she panicked and just swam her heart out.

Don't know the origin of this whirlpool, but it was obviously water drawn in from the bottom for the nearby 'plants'.
Crazy
Darkword
Veteran


Joined: 22 Feb 2009
Age: 29
Gender: Male
Posts: 1,398

double post
Last edited by Darkword on 07 May 2010, 8:39 pm, edited 1 time in total.
Darkword
Veteran


Joined: 22 Feb 2009
Age: 29
Gender: Male
Posts: 1,398

Most of my nightmares are just what I predict happening the next day, except everything goes horribly wrong. Which is why I get deja vu from things that I've only actually seen once.

The strangest nightmare I've ever had occurred when I was younger. I was shrunk to the size of a frog by the wicked witch of the west inside a clock tower. I remember my ears being overwhelmed by all the clock's noisy mechanisms and being completely unable to speak to my family over it, who were in the tower for some reason. I was almost stepped on by an old leather shoe that a total stranger was wearing before I awoke sweating.

Did I mention the wizard of Oz freaked me out?
Brittany2907
The ultimate storm is eternally on it's


Joined: 9 Jun 2007
Age: 28
Gender: Female
Posts: 4,920
Location: New Zealand
Empathy
Veteran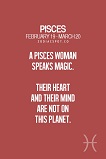 Joined: 30 Aug 2015
Gender: Female
Posts: 1,548
Location: Sovereign Nation & Commonwealth
Sometimes dreams can manifest chaotic disturbances in the brain. So, if you invite tyranny then it can either signal failure or strife in the dreamers life. Sometimes it can be a real life premonition and you wake up, swearing it won't happen. But it does.

Dreams are vital for our essence of life and the way we view it. So I belong somewhere on different spectrums everywhere because I am constantly a subconscious dreamer.
auntblabby
Veteran



Joined: 12 Feb 2010
Gender: Male
Posts: 90,207
Location: the island of defective toy santas
Brittany2907 wrote:
The weirdest dream I can remember having is dreaming that I was moving around on the inside of a human digestive system. I think I was a parasite. I don't have nightmares. I never have for some reason.
as a toddler I dreamt I was moving around inside of a fly's wing, not sure of which one but I think it was the left wing. am still left-wing btw

anyways it was all in slow motion.
Neo Redpill 101
Blue Jay

Joined: 27 Mar 2016
Age: 36
Gender: Male
Posts: 91

Some I can remember off the top of my head:

I was eating dinner with my brother and his girlfriend. We were sitting across from each other at a table in a restaurant and we started to get into an argument with each other. Extremely creepy music was slowly getting louder and louder and he slammed down his silverware and picked up the steak off his plate and put it against his face like it was a mask and on the bottom side of the steak, which was now the side facing me had these demonic eyes with fire staring at me. By this time the music was extremely loud to the point where I suddenly woke up.

Another dream I had was where this demon in a trench coat would follow me around everywhere I went. This creature always follows me slowly from far away, which makes it more creepy because it is slowly building up tension. It seems like every time I check behind me or in my rear view mirror, it seems getting closer and closer. It sometimes quickly throws off its trench coat and just starts running after me. This is usually when scary music starts up and its super loud and creepy as well. I usually wake up in a pool of sweat because this creature has shown up in my dreams more than once.

Also other dreams more simplistic like being trapped in a hallway that seems to go on for infinity, zombies, war, prison, epidemics, etc.