Why do I make up stuff in my head?
b9
Veteran



Joined: 14 Aug 2008
Age: 49
Gender: Male
Posts: 12,003
Location: australia
y-pod wrote:
It's completely crazy but it's a lot of fun to imagine being the head of a large and busy family. When in reality I was a poor girl who didn't even own any toys. I had a collection of pebbles to represent my wives and children when playing.
i am being serious now and i find what you said to be sad.
if ever i had known you i would have given you things.
i do not really deserve to be in such a rich family i realize when i read things like what you say. it would have been good if you had toys.
i hope your life is filled with much nice things from now on.
jc6chan
Veteran


Joined: 21 Oct 2009
Age: 30
Gender: Male
Posts: 11,257
Location: Waterloo, ON, Canada
jc6chan
Veteran


Joined: 21 Oct 2009
Age: 30
Gender: Male
Posts: 11,257
Location: Waterloo, ON, Canada
MissConstrue wrote:
I do it all the time, make a world of my own up as if I live there and come here like it's a job.

Not sure what causes this and I never discussed it with any of my doctors. I'm seeing more and more aspies on this forum talk about it though which is great. I thought I was crazy or something. Tried all kinds of methods to get out of it so to speak. I guess it's an obsessive interest like any other.
Its weird though that many aspies actually "had a life" in their childhood and talk about stuff they were into and stuff they liked. Honestly, if you asked me about the 1990s, I didn't know much execpt for watching The Simpsons and a little bit of memory of playing crazy bones and pogs (I don't even remember how to play them and the only reason I had pogs or watched the simpsons was because my brother introduced them to me. If I was an only child I would know nothing of my generation since I doubt my parents would suddenly say "Hey, lets watch The Simpons!", although they did watch it before in Chinese version in Hong Kong.)
Aimless
Veteran


Joined: 1 Apr 2009
Age: 63
Gender: Female
Posts: 8,187

Exclavius
Veteran


Joined: 3 May 2010
Age: 47
Gender: Male
Posts: 632
Location: Ontario, Canada
I imagine a ton of stuff. It's usually gone when i have to snap back to reality though, but it dances in my head randomly.
I wish i could sit down long enough in that "imagination zone" long enough to write a plot line right out... that way i'd be able to write a novel... cause creating the events or situations to fill in an extant plotline would be very easy for me... but I've tried several times now, and not able to put together a plotline. Once i snap out of imagination land, then ... well next time i go back in, because what i've observed of reality since then has given me some different ideas, my imagination takes me on a trip to a different place.

Short stories would likely be something I wasn't too bad at.. but you can't make a living at it. And... I think at some deep level I lack respect for short stories. Not artistically do i lack the respect... it's just they won't profit me, therefore a waste of my time... (however somehow sitting there imagining isn't?)
Todesking
Veteran


Joined: 22 Apr 2010
Age: 51
Gender: Male
Posts: 3,088
Location: Depew NY
IdahoRose
Veteran


Joined: 24 Feb 2007
Age: 30
Gender: Female
Posts: 19,801
Location: The Gem State
Even though my obsessions have always revolved around TV shows and movies, I've never been completely satisfied with the show ending at the credits. I have a need to put the characters in new situations.

Though as a childhood friend once observed, pretty much the only situation I put the characters in involves "what if character A and character B got together and had a baby?" Then I go on to imagine what the baby would be like as s/he got older and I make up stories based on that. I like to refer to it as a mental version of playing with dolls.

Pretty boring I guess, but what can I say - I'm easily entertained.
liloleme
Veteran


Joined: 8 Jun 2008
Age: 53
Gender: Female
Posts: 1,762
Location: France
y-pod wrote:
Well, does the stuff you made up entertain you? If you enjoy them then that's the answer. If you keep making up stuff that makes you bored or even depressed, that would be a bit weird.
I've always had various unrealistic fantasies. Some last very little while, some last for years. When I was little I had a fantasy that I was a rich man (I'm a girl) in one of those countries where polygamy was legal. I made up lots of detail of each of my wives, their names, looks, personality, even birthdays, and how many children each of them bore me.

It's completely crazy but it's a lot of fun to imagine being the head of a large and busy family. When in reality I was a poor girl who didn't even own any toys. I had a collection of pebbles to represent my wives and children when playing.
Sometimes I think many "normal" people probably have all sorts of weird daydreams, too. For most people that's strictly private information and they don't tell anybody. Say who'd like a private island? A private country, or even a private planet of their own? It's perfectly reasonable that you made up some countries.
You sound a lot like me. I have had several different "alternate lives" outside my reality. I actually become very attached to my own characters as if they have taken on a life of their own. Its why I started writing. Ive found that I can write very well what I imagine. Its exciting when I let friends and family read my stories and they look at me in disbelief and ask "Where did this come from?"....I just point to my head.
ElysianDream
Blue Jay


Joined: 27 Nov 2009
Gender: Male
Posts: 88

jc6chan wrote:
Ok, so I have been obsessing with different things in my life. Sometimes, I would be obsessed with watching videos of high speed chases. Other times I would be obsessed with demographics of countries such as life expectancy, religious makeup, and ethnic/racial makeup.
What I don't understand is that if I can find information about my obsessions on the internet easily, why do I have to daydream and make up stuff in my head? I would make up fake countries and make up demographics for those countries. In fact, I have these 2 countries in my head where there is occasional warfare. I just waste time imagining stuff and as a result lose concentration to the real world. I am able to focus in the real world for a long time but once I get into the imagination mode, I find it really difficult to snap out of it. I usually easily get into the imaginary mode when I have nothing to do like sitting on the toilet bowl going to the washroom (I remember my mom used to ask me why it took so long for me to go poo

). Anyway, it seems as though my brain always needs to be thinking of something and making stuff up.
OMG, I thoug was the only one!


I made up a country called Parthia (yes I know the name isn't original) which was a bit like a US in a parallel universe. I drew up really detailed maps (I'm talking REALLY detailed, as if it was a real place!) not just of the country, but each state, city.etc. I wanted it to be realistic, but just like those fantasy maps that just served the purpose of the story (I also made a detailed fantasy world). I would also spend HOURS (this was a brief phase when i was 14-16) drawing up charts of demographics, climate statistics, lists, maps.etc you name it of this imaginery country. I'm also very interested in real life geography, meteorology, demography, mind you, but I'm also intensely creative in all fields of art, so this was the same. I've always had to make stuff up too.
Hey, you can be most creative/thoughtful on the john or in the shower, lol. In this modern life you need time to just zone out. These days there's always something to have to be DOING.
PM me if you wanna see some of the maps etc I did. I'm not boasting (if it's something to boast about) but some of the maps are did are as detailed/professional as atlases/maps. It may sound sad but at one point I wanted for my imaginery world to be real so I could explore it!
Amber-Miasma
Toucan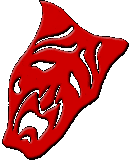 Joined: 16 May 2010
Age: 27
Gender: Male
Posts: 255
Location: Scotland
persian85033
Veteran


Joined: 1 Jul 2009
Age: 33
Gender: Female
Posts: 1,869
Location: Phoenix