Hanging out with a NT made me happy.
cnidocyte
Snowy Owl



Joined: 7 Aug 2010
Gender: Male
Posts: 147

Angnix
Veteran


Joined: 1 Nov 2007
Gender: Female
Posts: 2,668
Location: Michigan
I honestly don't know if I'm some sort of NT or not... I keep saying that. If I have AS or not, I have other neurological differences. I don't have many friends, but the ones I have made are for sure NTs. I found out they think I am quite strange, but just because someone is strange doesn't mean they are not friend material



One person I met I know for sure was on the spectrum. It was easy to pick out that his behavior was different and he came off as strange to me. But he picked out my behavior was different and directly questioned me about it. Despite the fact we thought each other was strange, we still liked working with each other.

Oh, and after that, I found out the NTs see me as strange too, they just don't come out and say it, I have to ask lol.

_________________
Crazy Bird Lady

I will frequently update avatar with new bird photos!! !

FINALLY diagnosed with ASD Level 1 2/6/2020
PHISHA51
Velociraptor


Joined: 24 Jul 2010
Age: 27
Gender: Male
Posts: 431
Location: USA
Meistersinger
Veteran


Joined: 10 May 2012
Gender: Male
Posts: 3,587
Location: Beautiful(?) West Manchester Township PA
I was at a funeral yesterday for an old friend and a former member of where I used to go to church, as well as a former member of the ecumenical choir we sang with. The choir from my old church was invited to sing at the funeral, per the decedent's final request. He, his widow, another lady and I left that church after the pastoral staff fired the music director. The music director ended up taking the music director's position at the decedent's new church. It was definitely old home week. As soon as the member from my old church saw me, they were trying to get me to come back, since my voice is sorely missed (and I'm the only decent tenor they had for almost 40 years.). I just said thanks, but no thanks, as I'm still sore at the pastoral staff of that congregation, and, being originally baptized and confirmed in the Lutheran Church--Missouri Synod after I left grad school, I find that the Evangelical Lutheran Church of America is no longer Evangelical nor Lutheran, I politely declined. I was surprised I stayed for the entire service, since it was held in and presided over by a United Church of Christ pastor and congregation. Like the few other times I dealt with a UCC pastor, the homily made no sense, and quite frankly, wasn't even Biblically based.

I didn't say much of anything else, except to tell them I'm heading to the hospital on Monday for ultrasound, and seeing an urologist this coming Friday, since my last blood and urine tests my GP ordered found blood in my urine. I also didn't want to get into a war with these people by telling that the conditions that need to be met before I would even consider returning to my old church: namely, get rid of the current pastoral staff, get rid of the current church council, and disaffiliate with the ELCA and reaffiliate with the Lutheran Church --Missouri Synod, The Wisconsin Evangelical Lutheran Synod, or any of the smaller (and even more conservative) Lutheran bodies such as the Evangelical Lutheran Synod, the Lutheran Free Church, the Lutheran Church in Missions to Christ, the. North American Lutheran Church, etc.

_________________
I'm back, for the time being. Any one who even attempts to rip me a new rear end because of my opinions will find themselves reported to administration. Anyone on my Foes list that replies to my posts will automatically be reported for harassment. You have been warned.
nick007
Veteran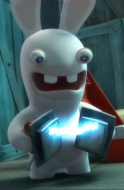 Joined: 4 May 2010
Age: 37
Gender: Male
Posts: 23,260
Location: was Louisiana but now Vermont in the police state called USA
I never said anywhere that I hate NTs; but there are some I don't like but there are some I do & many many many more I haven't gotten to know or meet yet.

_________________

But I don't want to go among mad people, Alice remarked.
Oh, you can't help that, said the Cat: we're all mad here. I'm mad. You're mad.
How do you know I'm mad? said Alice.
You must be, said the Cat, or you wouldn't have come here.
blooiejagwa
Veteran


Joined: 19 Dec 2017
Age: 29
Gender: Female
Posts: 5,013

Yes they are awesome individually, and often very patient with me (which makes me feel guilty but i cant help being the way i am).

I just cannot handle them at once, because I dont understand or do well with group dynamics and conversation.


NTs may be fine, but I know for a fact I am annoying, and that is more of a factor in avoiding them, than anything.
Socializing with me is like a chore, you dont really get fun out of it. Plus I have no idea of their point of view or real meanings (theory of mind problems) behind things, or what they really want to do, which is stressful for me to try to figure out in order to minimize annoyance.

So I dont want to do that to someone else, esp an NT person who has alternatives.

_________________
Take defeat as an urge to greater effort.
-Napoleon Hill
JustFoundHere
Veteran


Joined: 13 Jan 2018
Age: 57
Gender: Male
Posts: 949
Location: California
Glad to read about positive experiences in developing friendships with NTs beyond small-talk. Did NTs have some experiences with the Autism Spectrum(AS)?

Personally (in my opinion), I strongly feel that friendships with NTs tend to be favorable if the NTs have had a greater than average awareness of (AS) Ironically, too much NT awareness of (AS) might not be a good thing.
Joe90
Veteran


Joined: 23 Feb 2010
Gender: Female
Posts: 17,774
Location: Maidstone, UK
ApsieGuy wrote:
I know you all are down on NTs. However, not all of them are bad people.


Hung out with a really awesome NT. 58 YEARs old and into fishing....




I think you guys should give them a chance
I'm not down on NTs, I love NTs and I get on with most NTs. It's jerks I don't like, whether they're NT or not. They are definitely not all the same.

_________________
Female
Aged 30
On antidepressants
Diagnosed with AS, ADHD and anxiety disorder
Edna3362
Veteran



Joined: 29 Oct 2011
Gender: Female
Posts: 5,380
Location: South East Asia
I'd want an NT who happened to be open-minded, very patient, and very communicative enough for me to know how he/she feels and thinks so I'd know what to adjust with him/her.

Instead of second guessing, because this person is not being clear and I'd get twisted messages about social relations in that may made to avoid being communicative with said person because of what he/she thinks and feels.


Weird paradox, yes? And so the logical step is to avoid this paradox by avoiding it in the first place.

Four ways to break said paradox are usually: self-worth and confidence, losing the compromising social point of view and gain social drive, having serious EQ and SQ to gain the ability to balance, or become very apathethic towards what others think and feel.

_________________
Gained Number Post Count (1).
Lose Time (n).
blooiejagwa
Veteran


Joined: 19 Dec 2017
Age: 29
Gender: Female
Posts: 5,013

I was on a forum today, another one, makeupalley, and a person was asking whether she should dump her bf because he always 'looks away when talking', that her sister wasn't comfortable around him because he is 'socially impaired'. I tried to explain as best I could what the reason could be,
in depth, mentioned brain scans showing processing differences, etc...

but it was quite disheartening to see that.

There are always those NTs who dare not seek out the reason behind things, and want to run away from having to actually understand a person, and that gives ppl the bruises that warn them away from socializing.

_________________
Take defeat as an urge to greater effort.
-Napoleon Hill
livingwithautism
Veteran


Joined: 9 Sep 2015
Age: 30
Gender: Female
Posts: 1,223
Location: USA
Sweetleaf
Veteran


Joined: 6 Jan 2011
Gender: Female
Posts: 31,112
Location: Somewhere in Colorado