Question for married or happily partnered aspie women
Sallamandrina
Forum Moderator



Joined: 24 Jan 2009
Gender: Female
Posts: 3,590

MissConstrue wrote:
You sound very lucky Sallamandrina. I would love a guy who just accepted me of my quirks. I use to try and please guys by acting "normal" and then when they got to know me better as I got comfortable in the process, they couldn't handle it. I really couldn't live with someone and pretend to be something I'm not, it's too painful.
YES and that's why I was convinced I'd never get married - I couldn't even share the house with someone for more than 3 days. I've met my husband at 27 - I hope you'll also find the right person some day.

_________________
"Selfishness is not living as one wishes to live, it is asking others to live as one wishes to live" (Oscar Wilde)
willaful
Veteran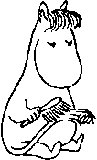 Joined: 18 Mar 2010
Gender: Female
Posts: 786

CaroleTucson
Veteran


Joined: 5 Aug 2009
Age: 55
Gender: Female
Posts: 824
Location: Tucson, AZ
Very interesting thread. I'm not married anymore, but looking back I think I did "act" sometimes with my husband. Not always though, and the interesting thing is that I think he liked me better when I wasn't acting.

The only people in my life that I never felt the need or desire to act for, was my children.
caerulean
Yellow-bellied Woodpecker

Joined: 24 Oct 2010
Age: 38
Gender: Female
Posts: 54

hyperlexian wrote:
i don't have to act for my husband, but he sometimes has really high expectations for my behaviour around other people. sometimes i can "act", and sometimes it falls apart if i am too overwhelmed. i went to a chinese restaurant with my husband and his family a couple of weeks ago, and i embarrassed his dad because i kept touching the walls (they had cork and textured wallpapers in the various rooms).

i can be completely my own self around him, but sometimes he is disappointed if i can't be 'normal' around other people.
i had to laugh so hard when i read about the cork walls. i do that quite regularly and i never considered it odd, but come to think of it, i havent seen any adult do that ever. what a shame though, because i'm often 'moved' by its (odd) beauty.
On topic though:
I wear a mask at times. My partner has a few very annoying topics of conversation and quite frankly i get so tired of those topics that i'd love to scream "SHUT THE * UP!! IM TIRED! GO AWAY AND LEAVE ME ALONE!! !?!?!? AARRRRGHHHH!! !!" but ofcourse i never do that. I tried telling him in all kinds of variations that i'm really not interested but he doesnt quit, so i often put up a mask of total socialness.
I can tell however that he has issues with me being odd. He doesnt really understand it. And if only i were normal, so i could have a regular job.
But other than that im free to have all odd interests and such. So thats cool

Kaspie
Blue Jay

Joined: 24 Oct 2010
Age: 34
Gender: Female
Posts: 76
Location: Colorado
I definitely know what you mean by "performance." It gets so tiring, doesn't it! I've done that in so many relationships (both friendships and dating), and I've learned that it's impossible to keep that up for a long period of time.

I know it's incredibly hard, but you just have to be yourself.

_________________
"Never ask the moon to brighten your day." ~ Anna & Ellie Sherise

157/200 Aspie -- 41/200 NT
websister
Snowy Owl



Joined: 3 Jun 2010
Age: 62
Gender: Female
Posts: 165
Location: Canada
I don't know whether I just wasn't able to "pretend to be normal" or whether there was too many serious things that happened in my life to keep me from having the time or effort to try (death of sister when I was 5, death of father age 14, sister's pregnancy when I as 14, caring for her children for a couple of years late teens, brother's suicide when I was 21 and caring for sister through cancer to death when I was 23). My husband met me when I was about 17 and apparently he always thought he would marry me. He said he was attracted to me because I was different and that I wasn't "chuckle-headed" like most other girls of his acquaintance (his term).
We married when I was 24, he was 23. He gave me the gift of loving and accepting me for exactly who I am and I've never had to pretend to be anything different.
It takes far too much effort to try to be somebody or something that you aren't, don't ever settle.
anomie
Sea Gull


Joined: 22 Jan 2010
Age: 42
Gender: Female
Posts: 201

hyperlexian wrote:
]i can be completely my own self around him, but sometimes he is disappointed if i can't be 'normal' around other people.
This.
All my friends are Aspie - I feel anxious around all NTs except my partner. I just don't know what to say to them.
So when we visit his family is is very difficult for me and sometimes I can't cope with it (e.g. when I am tired, hungover or depressed) and I behave wrongly and he is disappointed. I wish I did not have to visit his family. They have kids as well and I am afraid of kids. When I'm in a good mood and have lots of energy I can cope with all that for a bit - an hour or two - but otherwise, no chance.
Actually with his parents it's not so bad because they are very intelligent and understanding people and I think they know what is going on with me even if they don't call it by the name "AS". But his sister and brother-in-law are very normal and have children, and terrify me out of my wits.
Jaz1787
Sea Gull


Joined: 2 Nov 2010
Age: 32
Gender: Female
Posts: 220
Location: Australia
oh im myself around my OH

he likes me for me, we've been together almost 5 years and live together now. he likes that im a bit different, he likes that i like similar things to him (we're both science students) and watch similar movies etc

he knows i have a few quirks, but seems to be fine with them (yeah he has his quirks too)

occasionally i get on his nerves. usually when im being obsessive compulsive about routine or where something should be and isnt. and at time he thinks im lazy, which is usually when ive locked myself away with my laptop and watch tv. it's my "tuning out" mode and he doesnt get it.

i am very lucky though, he worships the ground i walk on and ive never loved, needed or trusted anyone like i do him (with the exception of a pet or two

)

that said, i mask up for most social situations. i get to be my self with my bestfriend form school but that's about it. i think i "mask up" for my sisters now, i was really close to my little blister but the last few years have seen us drift apart a bit

_________________
In the beginning the Universe was created. This has made a lot of people very angry and has been widely regarded as a bad move. (Douglas Adams)
Spinnekop
Tufted Titmouse


Joined: 24 Nov 2009
Age: 51
Gender: Female
Posts: 31
Location: South Africa
willaful
Veteran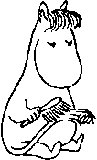 Joined: 18 Mar 2010
Gender: Female
Posts: 786