what subject,i dont see a subject, my subject is...about me,
Page 1 of 1 [ 10 posts ]
was diagnosed with adhd, ocd, and mild autism at age 7, no meds. was put on behavior charts atschool and at home. couldnt sit still in class, couldnt keep stuffclean or remember to do anything at the right time. shouted out answers and called other kids slow and stupid. i got put into special art classes while my peers worked, it took me seconds to do all my homwork, i had so much free time,... so i enjoyed pissing people off...

after they stopped havingme in art class as an alternative way to spend my free time in grade skool, since i did my work in 1/60 the time as other students.. i started trying drugs,,, in 4th grade... never stopped, never knew about any condition i had, until college. and i pissed off every teacher i had. theni drop

i mnot sure what happened to me but i was so fast and so smart then, maybe i should see a pysh now, never tried meds to help me focus. but thats always been a problem i could overcome by getting super f****n pissed off. and doing something different..

whichis why i have 170 univesity credits, in almost every field of stufy... but nothing towards 1 specific thing, i choose to do it. that way, i was curious to know about everything,not just 1 thing, seemed stupid to me to study 1 thing, college should teach people everything like high school, just more diffucilt ya KNOW????
anyone with similar storys, and that leading tosuccess? id like to hear anyones feedback. s**t people still arent really sure what ind of disorders or what i have.. i was labeled as TAG - talented and gifted when i was disagnosed at 7 as well, and went to 2 schoolsinstead of just 1

im 25 now and stll looking for answers to keep my life going as best as possibl..
chaotik_lord
Veteran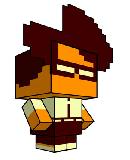 Joined: 17 Mar 2009
Age: 37
Gender: Male
Posts: 597

000000000
Last edited by chaotik_lord on 20 Oct 2010, 6:35 am, edited 1 time in total.
chaotik_lord
Veteran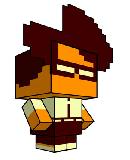 Joined: 17 Mar 2009
Age: 37
Gender: Male
Posts: 597

I have a similar story. Skipped two grades, aced all my coursework (wasn't an academic bully like you, only a 'snob' as my parents say), and spent years being a drug-addled underachiever. Been in college since 16, now 26. I'm only two credits away from graduating but I can't finish those two non-academic [Diversity and Orietntion 201] courses . . . I mran . . .really? I've been in college 10 years and you want me to complete ORIENTATION? Also, diversity? My siblings (both birth and adoptive) are mixed race, and I harbour so much white guilt that my job performance suffers. Ridiculous. I see many perspectives foreign to mine, so it is nice to see another follow my unfortunate path. I'd love to discuss.
Callista
Veteran


Joined: 3 Feb 2006
Age: 38
Gender: Female
Posts: 10,775
Location: Ohio, USA
Have you been checked for bipolar disorder? The racing thoughts and overactivity you're describing seem almost manic to me.

Your spelling and grammar need some serious work--how did you manage to finish English lessons in 1/60th the time if you have such trouble with grammar and spelling?
so about my typing, i .... have a problem with hitting the backspace button, i hate yusing it, and i hate fixing my mistakers... i know it makes me sound like an idiot.. lol.. but the time it takes me to fix things, yeah people would think you.. should.. you know.. take the time, to ix thiese things. but it builds anxiety so much when i have to correct myself so i just dont do it... i dont know if you can understand what im coming from..
IT CROWD!! !! ! dude..! !! the first 1 2 seasons were so great. the last 2.. were good. but not GREAT! but yeah! i love that show!+ ...

about the bi pola thing. i was tested for that and ive never had a manic episode or a depressed episode in my life, so i dont think its possible? is it? for me to have that? im not sure.. but i know i do get insomnia a lot... I love this website.. i cnt believe how cool it is to have people here to talk about

how their lives are going, tips and ... yeah, i dont type the umm's that i get lost in when i lose my train of thought typing. but thats what goes on... :/
i dont remember my childhood that well, but i do remember that once i got into the main class, we didnt start the lesson until i left the room. and i'd either have it done the day before or sopemthing... would they identify the bi polar at a young age for me? well they didnt if i do have it. i dcont know where my brains went .. im not sure if i was exposed to something at a young age afterwards or what... but both my parents are huge alcoholics.. sad to say
i never skipepd grades, all i did was get to not be in class, and do fun stuff like make femo beads, burn stuff in wood, paint, draw, do sports, while the rest of my grade was in the niormal class doing the stuff like writing, arithmatic ... and the TAG thing i was qualified in was for math, and soemthing else, my reading and english were about the impaired level :/
i keep forgetting to add things to my posts while finishing my posts, the 2nd school i went to besides the normal grade school was a craft school, and a school to basically burn off all my extra energy as a kid, nowadays i am the opposite, but i do jump to things and get excited about s**t very quickly, but it doesnt last long lol
wavefreak58
Veteran


Joined: 26 Sep 2010
Age: 63
Gender: Male
Posts: 4,419
Location: Western New York
I'm going to be brutally honest. You sound like an arrogant twit. But I'm betting that this is at least partly, if not mostly, a defensive posture used for keeping people at arms length. I'm also betting that once you drop your pretense you can be a very interesting person.

The key here is that YOU have to take ownership of the issues. If that means going to a psychologist or psychiatrist and a few years of counseling, so be it. You may have to suck it up and deal with professionals that have less native intelligence than you, but that's likely the case no matter who you are dealing with. Apply that considerable brain power of yours to the problem. Rationally strip it down to its essential elements, and construct a workable solution. You seem like a really smart person. Quit using that brilliance as a sword to eviscerate the world around you and turn it inward on yourself.

Of course I could be way off the mark. But you already know the answer to that as well.