Anyone else experience emotional pain as physical pain?
modernhobbit
Hummingbird



Joined: 14 Feb 2011
Age: 39
Gender: Female
Posts: 18
Location: Midwest
Malin wrote:
I don't think the original post was asking about emotional pain causing physical pain, but rather about emotional pain manifesting primarily as physical pain.

In which case yes: I know exactly what you mean. I often feel like I've been punched in the stomach, and often tense it up as if attempting to ward off emotional pain when I'm stressed. I thought it was fairly normal until I noticed that I often don't process anything wrong in the world except the stomach pain - the emotional bit is half inferred.
That's pretty much it. I don't mean that it causes physical pain or worsens existing physical pain but, to me, acute sadness *is* physical pain. I feel sad in the "normal" way, too, but to me the physical sensation is completely inseparable from the emotion and is often the overriding feature. I usually can identify that I'm sad, but the physical pain is the worst part.
Glad to know I'm not the only person who experiences emotions like this.
oliverthered
Veteran



Joined: 8 Apr 2010
Age: 43
Gender: Male
Posts: 617
Location: southport, uk
neurologically it's impossible to distinguish emotional from physical pain, they both use the same bits of the brain. google rejection pain coffee.
I don't know why emotional pain doesn't trigger an endorphine release that would stop it.
in terms of experincing pain from watching other people in pain experementally your skin stops you from feeling other peoples pain as pain e.g. if you have a phantom limb so no skin you do actually feel other peoples pain as your own.
People who have conduct disorder as a child, one of the requirements for ASPD aka psychopathy actually experiance pleasure from other people pain, though I don't know about their own. So this could be direct pain = pleasure or indirect thinking about someone else in pain gives me pleasure.
theoretically this could be related back to getting pleasure from killing an animal whilst hunting and the brainnot being well enough developed to tell the difference between an animal and a human.
pain is also a symptom of anxiety.
LizNY
Sea Gull


Joined: 13 Nov 2012
Age: 42
Gender: Female
Posts: 245

felinesaresuperior
Veteran



Joined: 24 Jul 2011
Gender: Female
Posts: 1,050
Location: israel
when the vet told me my cat is going to die, i felt like someone stabbed me with a knife in the stomach. i ran to the bathroom and got sick. after that, i couldnt eat properly for a few months and lost weight. (gained it all back now)
every time i wanted to eat, my stomach contracted and rejected the food. i did eat soup and pasta and yogurt, which were all i could tolerate, and not much of that either.
when i get really scared, my stomach hurts and i eat less.
sometimes when upset my chest hurt a bit.
epitome81
Blue Jay

Joined: 29 Jan 2013
Age: 38
Gender: Female
Posts: 97
Location: Arnold, MD
Yes and that pain is debilitating over time, it causes weakness and fatigue that are a horrible cycle. I'd imagine anyone with sensory issues will be more prone to the physical effects by default.

_________________
Am I really a Schizoid? I'm questioning if that's all there is...
AQ: 26 EQ: 42 SQ: 51 M/E: 21
Aspie Score= 82 out of 200
NT Score= 126 out of 200
chlov
Veteran


Joined: 6 Jan 2013
Gender: Female
Posts: 851
Location: My house
I think I can only feel physical pain.
Even when I'm supposed to be sad, I don't really feel it as an emotion, but rather as a strong pain in my heart. But I know that the pain is physical, not emotional, because I feel the pain in my heart, but when I try to understand my feelings, I feel nothing. So I think I can't feel the so-called emotional pain in a way other people seem to feel it, but rather as a physical pain.
Si_82
Veteran



Joined: 17 Sep 2012
Gender: Male
Posts: 525
Location: Newcastle, UK
This was possibly the biggest WTF moment in my whole process of understanding AS. I feel my emotions in the center of my chest as a definate physical sensation and always have. I feel what I would describe as a tightness > burning > black hole pulling me in - depending on the strength of the emotion. There also does not seem to be any clear distinction between different specific emotions do I have always assigned names based on the context of the situation rather that the 'flavour' of the feeling. There are examples from childhood of me apparently being totally unable to understand or describe my feelings so alexithymia might be a good fit.

It's a strange one though since everyone clearly experiences some degree of physical sensation hence 'heartache' etc. but, I am having real difficulty understanding what the part I am missing is. My entire life I thought that was all there was to emotion - looks like I could be wrong.

Can anyone describe what non-physical emotional pain is exactly since this whole thing is leaving me quite confused?

_________________
AQ46, EQ9, FQ20, SQ50
RAADS-R: 181 (Language: 9, Social: 97, Sensory/Motor: 37, Interests: 36)
Aspie Quiz: AS129, NT80
Alexithymia: 137
graywyvern
Veteran


Joined: 2 Aug 2010
Age: 62
Gender: Male
Posts: 651
Location: texas
--& often empathy makes me feel sick to my stomach--

which is difficult because it's something i value & want to be alert to!

_________________
"I have always found that Angels have the vanity
to speak of themselves as the only wise; this they
do with a confident insolence sprouting from systematic
reasoning." --William Blake
mistersprinkles
Pileated woodpecker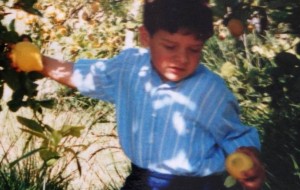 Joined: 11 Feb 2015
Posts: 182
Location: Toronto Canada
Idealist
Velociraptor


Joined: 7 Dec 2015
Age: 32
Posts: 443
Location: Edinburgh
The first time I lost someone precious, someone I loved with all my heart (the one), who had been taken from me. At first I did not want to believe it, but when I was presented with irrefutable proof, something broke within me, and for the first time in my life I knew grief.

An extreme tightening of the heart, like it was literally tearing itself asunder. Tears gushed from my eyes in great volumes. My body no longer able to support me, gave way and I collapsed forward onto my knees. My mind was racing, there were red flashed and intense bursts of pain. I screamed out loud as loudly as I could, at first it was an inaudible shrieking wail, but quickly the word "why" had started to from. It had become a deafening mantra, repeated over and over again "WHY!? WHY!? WHY!? WHY!? WHY!?".

For the longest time after that I was inconsolable, and my heart never truly healed.

Though I had managed to commit to two more heterosexual relationships before adopting polyamory. In truth my idea of a one true love had died with her.
_________________
Hope is the first step on the road to disappointment, but the last step on the path to salvation.
Idealist wrote:
My Autism was cured/treated in late childhood (this makes me a walking, talking, contradiction to 90% of the Forum who all believe Autism is incurable)
TheAP
Veteran


Joined: 28 Dec 2014
Age: 22
Gender: Female
Posts: 20,314
Location: Canada
Nickchick
Snowy Owl


Joined: 19 Nov 2015
Posts: 172

Sweetleaf wrote:
I sometimes feel physical pain from depression, it will literally be painful to do anything....and then people think I'm lazy or wonder why I move slow sometimes and its because of the physical pain associated. Its kind of hard to explain but I'll just feel kind of sensative so if someone randomly touches me it will actually hurt and I just have kind of a feeling of soreness all over which can be quite annoying when there is no physical cause. hmm why I never bring up these things in counseling....I really should.
Yeah depression can easily cause physical pain and soon that pain can turn into physical illness especially when paired with anxiety. They say the stomach especially is your second brain. I think a lot of my gastritis came from prolonged stress. It's fun isn't it? Like a circle you get the physical pain from the emotions and then you get the emotions from the physical pain which you got from the emotions.
TheAP wrote:
I'm sorry that happened Idealist. Losing a loved one can be devastating.

My emotional pain often turns into physical pain. Like, after I cry, I get a headache. Or when I feel anxious, I get sick to my stomach. A few times I've thrown up because of anxiety.
Crying after headache is apparently common. I looked it up because I have experienced that. If you cry enough it is easy to get a headache.
Anxiety can definitely cause nausea. I've never thrown up but it sure feels like it esp when I'm having gastritis attack.