Jobs that don't require handling money
Page 1 of 1 [ 5 posts ]
LovelyLoner
Emu Egg



Joined: 23 Nov 2010
Gender: Female
Posts: 8

Back on the job scene and this time I'm looking for anything that I can do to hide away in the back, blend in, go unseen, and not touch a single cent. After an (esteem shattering, depression inducing) extremely embarrassing little "do you know why we called you in here" moment back in early february, I've been trying to pick up the pieces but this time I absolutely cannot take a money handling position, I just can't. No, I'm not stupid, not at all. But can I count money, bag junk, swipe cards, punch checks, and try to ignore the peircing glare of a douchebag manager on the back of my head all at once for 6-8 hours every day? Hell. NO.

I wasn't fired, but I was humiliated to the point where even when they called the next day asking where the hell I was I refused and felt really pleased at the fact that I had put the guy in a bad spot as he NEEDED me there (I was to be the only employee all day). Here's hoping he got canned or will soon enough for his little phone tantrum and pure lack of professionalism. But anyhow, that's all good and behind me. I got a job oppurtunity just the other day, I refused because it was a cashiering position and I never want to go through that humiliation again. It's just not for me. This refusal turned into a huge blow out with family though, and now I feel even more horrible than I did the night I quit the last one.

I feel an immense pressure to get something right now so I can be in good graces again. I've been walking on eggshells trying to avoid the subject but it's just not letting up. I could be talking about lime green horses dancing the waltz in a mosh pit and then suddenly it's "yeah that's nice...I still can't believe you blew off that job offer. I can't believe you didn't at least try. I know it would've been the perfect job for you blah blah blah"

They think that, and of course nothing I say can sway their opinions since they think it's written in stone like a commandment that whatever they force upon me I'll just absolutely love. The last two jobs were taken from a small desire to face the unknown but they were pretty much forced upon me as I did not even apply for them, applications were forged and sent in to many many places under my name.
------------------------------------------------------------------------------------------------------------------
Here's the thing. I want a job that I can do with my hands, that requires me to move around a lot during my shift. Standing still drives me up the wall, whereas flitting around makes me not only feel busy but it also helps me to work off nervous energy and shaking. I'm thinking about applying as a dishwasher (though I'm ashamed to say, I've never washed dishes before...curse the invention of the paper plate) but I'm willing and eager to learn, or an office cleaner (again, I have no idea what these places' definition of "cleaner/maid/janitor" is though as every article I read tells a different tale), I was also thinking about trying to find a stocking, warehouse, assembly, or post office type job.

But with all these in mind, my biggest downfall outside of experience is that I am extremely weak. It's hard for me to lift a gallon of milk sometimes, even, that's how weak I am. I don't know much about manual labor jobs like the ones I have in mind other than the fact that it's usually big masculine guys that work in the warehouse/assembly/back room jobs because of their strength...so what are the chances of a tiny, weak, emotional, timid person landing a job like that? Not good I'm betting.

A cleaning job, though, might kill two birds with one stone if I can manage to land one and keep one for more than a month as it would make my family happy towards me again, and it might also help me overcome my fear of germs (which is only getting worse as I get older, along with reclusive tendencies and fear of human interaction). I can live with the germs, I seriously can't live with the people, though.

Post office job, well, I don't know if a job like "envelope stuffer" exists but some kind of mindless repetition would be a dream come true for me in the workplace.


TL;DR

Can anyone name off some hands on jobs that a meak person like me can do with no experience and nothing but a GED? The more descriptive and mindless the better. Thanks.
Chronos
Veteran


Joined: 22 Apr 2010
Age: 40
Gender: Female
Posts: 8,698

I have multiple degrees in the sciences, and score in the very superior range in mathematics and I couldn't work as a cashier for multiple reasons. It is not an easy job for me...at least not in most modern retail environments.

If you have aspects of a NVLD, you would probably have difficulty working at a post office as well. Honestly, you are probably more cut out for something which requires an advanced degree, so you should consider pursing one.

In the mean time, if pay isn't a concern then you might try stocking. Or you can try to get a kitchen job at a supermarket. You might try a plant nursery, or,you might consider going to some type of trade school.
LostInEmulation
Veteran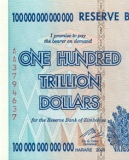 Joined: 10 Feb 2008
Age: 38
Gender: Female
Posts: 2,047
Location: Ireland, dreaming of Germany
Sometimes companies require temporary help doing inventory. Sounds like a good job: a lot of movement and almost no lifting required.

Apart from that: Mailman maybe?

_________________
I am not a native speaker. Please contact me if I made grammatical mistakes in the posting above.

Penguins cannot fly because what cannot fly cannot crash!
FaeryEthereal
Blue Jay


Joined: 16 Feb 2011
Age: 45
Gender: Female
Posts: 75

Wow LovelyLoner! I can sooooooooo relate!! ! Yes, I've experienced all that and also the immense pressure, it's horrible. I also CANNOT handle money, math is my worst subject and all the multi-tasking like you mentioned is the stuff of nightmares and one of the worst jobs for people on the spectrum. I've never lasted more than a week in shop jobs. I'm also extremely weak due to being very slightly built with frail weak bones and CFS. A strong gust of wind could blow me away

so I really do understand how these issues massively limit what you can do



It's all well and good people telling you to go to college but college costs MONEY and in this economy? Endless people with degrees can't get any job. It also takes years to get a degree. That's not an option for me either as I am NOT academic AT ALL, I'd have to do at least a year of community college before I could even begin a degree, and it's not for me I tried that already, couldn't cope and had a breakdown, I am very right brained and creative, we're not all able to manage college.

Office jobs are tricky, I looked into that and discovered you need experience and have to deal with phones, office politics and there is no such thing as a quiet back office job anymore, it's all gotten more complex, receptionist might be ok if you can handle phones but you might have to handle money too depending on where you work.

I don't know if you could handle it LovelyLoner but what about working in a childrens nursery? I did that and am going back to it after not being able to find anything else that suits me or that I can do. It is very tiring and has it's challenges but you are free to move around, there is no money involved (there wasn't where I worked as an assistant) and it can be really rewarding. Downsides.......poor pay, noise, and your germ phobia might not be able to handle it.

Only other things I can think of, like one of the previous posters suggested, working in a plant nursery, or cleaning offices/houses or stacking shelves or washing dishes, I've done both of those. Working in a post office... you'll be lucky, it's a sought after job popular with NTs too and I heard that few vacancies come up as the postal workers often get their friends and family members the jobs.

Do you like animals? Pet sitting, dog walking, working in kennels? I can't think of anything else. Good Luck and don't listen to your family, don't let them make you feel low about yourself.
auntblabby
Veteran



Joined: 12 Feb 2010
Gender: Male
Posts: 96,311
Location: the island of defective toy santas
LostInEmulation wrote:
Sometimes companies require temporary help doing inventory. Sounds like a good job: a lot of movement and almost no lifting required.

Apart from that: Mailman maybe?
to work as a postman [clerk/carrier] requires exceptional memory. you have to be able to pass with 95%, a memory test where you are given several pages of addresses you have to remember with very little study time.