Page 1 of 1 [ 6 posts ]
TeaEarlGreyHot
Veteran


Joined: 4 Jul 2010
Age: 37
Gender: Female
Posts: 28,982
Location: California
Starlight-Supernova
Velociraptor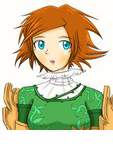 Joined: 10 Apr 2011
Age: 31
Gender: Male
Posts: 430
Location: England, North West
Funny how that thread about woman judging guys more is pretty much what you are describing...

From my experience...it's the same with girls with difficulties of their own...some lack confidence and some don't know how a relationship works...so it's kind of hard for a guy to date either type of woman from my experience.

I've heard many girls with either AS or other conditions get better results with guys simply because guys are more accepting (not always the case but it's more common for a guy to try out a girl with some flaws) whilst girls seem to be less tolerant.

Either way, I'm not planning on dating anytime soon because of exactly how narrow the success rate is to get a date with woman.

_________________
"...No matter how people see me as, pariah or paragon, I am but myself." and "I walk the path I walk because it is mine to walk." - Frimelda Lotice (Final Fantasy Tactics Advance 2)
simon_says
Veteran



Joined: 20 Jan 2011
Gender: Male
Posts: 3,075

Quote:
What does that means? Does it mean that AS men fail in maintaining the relationships more often? does that mean that AS men have it harder even in that part? (maintaining the relationship). Does it mean that AS men are having a harder time to meet their NT womens' needs than AS women for NT men? Does it that mean that NT women are being way less tolerant toward their AS partner's quirks/flaws than NT men toward their AS women's flaws/quirks?
There are simply more diagnosed AS men than women. So you'll have a larger pool of women available to complain about them. That may account for some of it.
I don't know the answer to the original question though. AS men will have a hard time meeting the needs of NT women in a relationship without making an effort to overcome some of the deficits. But if there is any truth to AS women being more likely to be asexual (I don't know), then that will make it more difficult for them to keep an average man's attention over the long haul. Beats me.
techstepgenr8tion
Veteran


Joined: 6 Feb 2005
Age: 41
Gender: Male
Posts: 21,541
Location: The 27th Path of Peh.
This might have something to do with single-focus and diffuse awareness, ie. diffuse awareness seems to have less room for coping mechanisms.

_________________
"The individual has always had to struggle to keep from being overwhelmed by the tribe. To be your own man is a hard business. If you try it, you'll be lonely often, and sometimes frightened. But no price is too high to pay for the privelege of owning yourself" - Rudyard Kipling
billmeister
Yellow-bellied Woodpecker

Joined: 5 Mar 2011
Age: 46
Gender: Male
Posts: 51

As far as finding a mate, the AS guy has a more difficult time. It's hard to be a good "salesman" of yourself when you have low self-esteem and a high fear of rejection. The woman (AS or NT) simply has to sit back and choose a suitor. Once a relationship is established, the playing field changes. Depending on the personalities and mental states, the relationship may succeed or fail for any number of reasons. Either person may not be able to deal with the other's habits, ticks, manners, etc. I've also noticed most women look at a guy as a "project" they can work on. They want to mold the loud, obnoxious, stubborn asshat into a "nice guy." On the other side of the coin, an AS guy is typically quiet, easygoing and reserved, and looked at as a "pushover" that does not required modification, conflict or drama. Typically, we are scuttled to the "friend zone" and later, into the past and forgotten.

_________________
...still plays with trucks
TeaEarlGreyHot
Veteran


Joined: 4 Jul 2010
Age: 37
Gender: Female
Posts: 28,982
Location: California