What do you wish people knew about Asperger's?
Joe90
Veteran


Joined: 23 Feb 2010
Gender: Female
Posts: 16,892
Location: Maidstone, UK
I've got a crush on someone, and I know that he likes me back and will ask me out sooner or later, but I'm really worrying about telling him about this cruel thing I've got. I know I'd have to tell him if he does ask me out, because although I am generally good at hiding it, sometimes I accidentally do or say something odd, or I know that when he talks to his friends, I will just stand there and never say one word to any of them, then go back to being a chatty person again once they've gone, which some people find quite strange, especially for a female. Or sometimes it may look like I don't want him to have other friends by not interacting with them. Sometimes people can be like that, which I'm not - I just get shy and a bit phobic of speaking up in a group of people who I don't know. But anyway - I just get very discouraged of telling people, especially a boyfriend. I really fancy this man, and I really want him, and I know he is NT, and unless he's got a relative with AS or better yet Autism, he's not really going to understand what it is, so that'd mean I'd have to go all around the houses, and I hate having AS as it is, without having to sit there and go through it all with someone who I just want to be happy with. Yes, I know telling people will make it better in the long run, but it's still awkward, because it depends on how they feel about it too. He might not want to go out with a girl who's got a disability. ''My girlfriend's got something wrong with her'' might not be what he wants to feel, whether we get along anyway or not. Sometimes NTs can be very closed-minded like that. But it might just be me thinking that. To him, it might not matter one way or another really. But it's still awkward. And he might just know briefly about Autism, and just misjudge me by only half-understanding 2 of the traits, like for example, ''Aspies don't feel emotion'' and ''Aspies get intense obsessions'', and then that might make him think that I don't really have proper feelings for him, and just might be an intense obsession, which might be off-putting for him. I am a bit crazy over him, but the real feelings are there. I am not asexual nor emotionless at all.
I suppose I might be able to get away with saying that I just suffer from an anxiety disorder or depression or even a personality disorder, but still make out I'm an NT. Yeh, I'll do that. NTs are more likely to understand that sort of thing, more than a labelled spectrum disorder. I know a lot of NTs myself who suffer from depression or high anxiety disorder, and they can seem like they're behaving odd at times.

_________________
Female
Aged 29
On antidepressants
Diagnosed with AS, ADHD and anxiety disorder
Maje
Veteran


Joined: 20 Oct 2010
Age: 39
Gender: Female
Posts: 2,802

I give up describing it for people who cant even scratch the surface of comprehending what it is. Its dangerous to try since people judge... But I realize its necessary to give them some hints for "not being burned as a witch" (glad Im not born earlier) and therefore I think your proposal of a cognitive difference could be ok.
btbnnyr
Veteran


Joined: 18 May 2011
Gender: Female
Posts: 7,458
Location: Lost Angleles Carmen Santiago
Christopherwillson
Veteran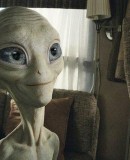 Joined: 15 Sep 2011
Age: 25
Gender: Male
Posts: 539

I wish people knew that not all aspies are the same..
like you gotta have this, this and that to be have asperger's.. they always vision themselves a stereotype aspie that doesn't even come close to the real deal, i think it must be really tough to get the whole picture if you aren't drawn in the picture.

_________________
Who's to say I can't live forever? Jack Sparrow

Aspie score: 182-200

Don't know what to say.