Page 1 of 1 [ 5 posts ]
Beckula1980
Tufted Titmouse

Joined: 9 Oct 2011
Age: 39
Gender: Female
Posts: 46
Location: Anchorage, AK
SamWiseAspie
Butterfly



Joined: 12 Oct 2011
Age: 28
Gender: Male
Posts: 12
Location: Longparish, UK, Hampshire
Beckula1980 wrote:
Do you keep your Aspie-ness a secret from your co-workers and why?
I know exactly how you feel because you don't want to tell your co-workers as your worried if you do they may think you are weird and the least you want on your mind is people thinking your strange, i kept my aspie-ness a secret from my co-workers for quite a while. I revealed it too them in the end and they took it quite well some people understand it more than others and then there are others that just don't get it and look down on us, dont worry about it or think about it too much and don't let your emotions show if ya know what i mean or it may make your day at work at the time a little bit awkward... Hope all this helps ya!
Sam

_________________
Hi my name is Sam i am an aspie, im 20 years of age. I listen to a lot of music and find that i am very connected too my music and listen to a wide range varying from indie rock, metal to dance and all sorts of genre's e.g. trance, progressive house, har
Paul123
Tufted Titmouse


Joined: 30 Sep 2011
Age: 42
Gender: Male
Posts: 44
Location: Glasgow, UK
I did for 18 years... but that's because I completely forgot about the Aspie thing until a few weeks ago (in favour of dealing with a speech impediment that was the bane of my early life).

I did mention it to two of my colleagues for no other reason really except to see how they would react to it (well, that and as I'd like to attempt to have some friends for once). One didn't really seem bothered, the other was slightly excited as she had studied psychology for a bit hence had heard of it. Conversation quickly moved onto other things. I did say it in a manner which suggested it was no big deal, and as though I've mentioned it lots of times before (it wasn't - this was the first!).

Perhaps I was being a bit smarter than I intially thought though - this was essentially the first social night out I'd been on for ages and ages - hence it also acts as a kind of "if I say something daft later on / start to wilt while everyone's getting more energetic then perhaps its down to this" type of thing.

Also - in work I've been attempting to be less "automatic" which probably means I'm behaving a little bit strange at times without realising it - perhaps I subconsciously realised I was about to start doing this and wanted to give them a warning!

Still waiting to see if it rises up in any bad way (though nice people, I'm sure it'll get passed along the social chain).

Note that I'm:

1. Fairly employable, even turning down much higher paying job interviews to work here (hence if things do turn bad due to this, I know I can move on to another job that will likely pay more)
2. Good at judging things and events - hence can tell who not to say it to, and can get out of awkward situations without too much harm

In other words I don't have a great deal to loose if it went wrong. If I had more to loose I probably would have kept quiet or tried to suss things out more. In fact I remember asking the person who studied psychology first (earlier in the evening) if that meant she had to deal with lots of crazy people (or something to that effect) in a lighthearted/fun way, to try to gage what she thought about non neuro-typical folk! She didn't say anything too bad, hence I continued down the path.
LostInEmulation
Veteran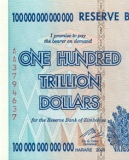 Joined: 10 Feb 2008
Age: 37
Gender: Female
Posts: 2,263
Location: Ireland, dreaming of Germany
I told a coworker that I have AS when I explained a sensory issue. He thought AS implies violence! I tried to explain what it is. He seems to have understood it now. *knocks on wood*

_________________
I am not a native speaker. Please contact me if I made grammatical mistakes in the posting above.

Penguins cannot fly because what cannot fly cannot crash!
Kalika
Sea Gull


Joined: 25 Oct 2011
Age: 41
Gender: Female
Posts: 224