Wolfheart
Veteran


Joined: 17 Feb 2011
Age: 30
Gender: Male
Posts: 2,971
Location: Kent, England
In many aspects, if both people listen to each other and have a mutual understanding with each other, I don't see any reason or need for control. If a conflict does arise, both partners should be able to resolve it through a compromise or understanding.

I can understand why people may enjoy aspects of control in relationships though, I suppose the main factor is social conditioning. I think if someone has led a sheltered and controlled life or had strict parents, they may need to feel that from their partner later in life since they no longer live with their parents and have no one to rely on to make major decisions.
nick007
Veteran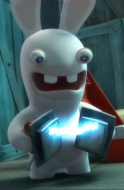 Joined: 4 May 2010
Age: 37
Gender: Male
Posts: 23,038
Location: was Louisiana but now Vermont
It depends in what aspect we're talking about. I have very little/no experience with dating & I wouldn't have a clue how to plan a date or what to do with my partner when we are together so I have no problems with her making the plans as long as she keeps my personality in mind when making them; like tries to make plans that she know I would be OK with & consults my input instead of simply telling me we are will be together at this time on this day & not caring if I have to change other plans or how it could inconvenience me.

However when it comes to the actual relationship part; I've been the submissive one & the dominate one. My 2nd(last relationship) the girl took almost complete control of everything & refused to consider my input when making any kinds of decisions about our relationship or that affected me. It did not work well for me because I felt like she did not really appreciate, care about or value my thoughts, feelings & opinions. I also kept feeling like the relationship was very one-sided; like I was just there for her & she didn't really care about me as an individual. I was the one who was texting, wanting to call & I guess I could say I was the one doing the "romancing" within he relationship except I'm not really romantic in the typical way. That's due to me being clingy, needy & dependent in relationships
I was the dominate one in my 1st relationship because she had lots of emotional issues & other things she was dealing with; she never had a dad & was 15 & I was 20 so I think she may of kind of looked up to me. I didn't really want to be the one in charge but she put me in the position to so I did. I discussed everything with her & kept trying to find out her thoughts, feelings & opinions before I made decisions. I also looked at how things would/could affect her & I did my very best to make sure she was 1st priority; what was best for her was picked over what I wanted. Being in charge made me look at things from a diffident perspective & it was also motivation for me to make changes in my life & be more independent so I could make better decisions & take care of her more.
I have an extremely high desire to take care of my partner & I'm very submissive myself so I think a relationship with someone who's also submissive would be best. Something where we're on kind of the same level so we can both be equal partners in our relationship or with someone who puts me in the position to take charge like the 1st girl; I'll take charge but I'll put her 1st & encourage her to step up more by asking her how she feels, what she thinks & telling her I always want to know her input.

_________________

But I don't want to go among mad people, Alice remarked.
Oh, you can't help that, said the Cat: we're all mad here. I'm mad. You're mad.
How do you know I'm mad? said Alice.
You must be, said the Cat, or you wouldn't have come here.
Last edited by nick007 on 05 Mar 2012, 2:19 pm, edited 1 time in total.
Asp-Z
Veteran


Joined: 6 Dec 2009
Age: 26
Gender: Male
Posts: 11,016

ghostar
Velociraptor


Joined: 20 Dec 2011
Age: 39
Gender: Female
Posts: 403
Location: Most likely work. Sigh.
Maerlyn138
Velociraptor


Joined: 2 Nov 2005
Age: 47
Gender: Male
Posts: 499
Location: The Island of Misfit Toys
I too am in a D/s relationship with my girlfriend. She told me from the beginning that she wanted to be submissive to me. I dictate bedroom activities, order her food, do what I want as far as fixing up her yard and house, handle her finances, encourage her to eat right (although that is actually more mutal), encourage her to go to the gym, and help her be strong in her daily life. She is not a weak, meek woman by any stretch. She is very confident and strong in daily life. She just gets a great satisfaction out of submitting to me. I can have her whenever and where ever I want, but I don't treat her as a doormat. Its still mutually respectful. I am responsible for her and I take good care of her. I wash her hair, rub lotion on her and give massages. I pick out her underwear, tell her if I want her to wear a certain piece of lingere to bed...

As an Aspie who grew up rather submissive, this has been a great learning experience for me. She was not always submissive either, I am her first. She used to be demanding in bed and in relationships because she wasn't getting what she needed. But, since the very beginning I have taken good care of her, so she submits completely to me.


_________________
We are the music makers, and we are the dreamers of dreams.

Aspie score: 159 of 200 NT score: 64 of 200
GiantHockeyFan
Veteran


Joined: 18 Jun 2012
Age: 37
Gender: Male
Posts: 3,396

Even though I initially can come off as a bit of a wimp, I definitely have some of those alpha male characteristics. Although I've never had a serious relationship, I have to admit I have an interest in meek and 'submissive' women for lack of a better term. Having said that, under no circumstances do I want to manipulate or take advantage of someone weaker than me or to cause anyone pain or suffering in any form: just someone who accepts my more masculine characteristics.
Yuzu
Veteran



Joined: 28 Dec 2011
Gender: Female
Posts: 1,248
Location: Bay area, California
I'm very much interested in D/s relationship and being submissive to someone.
But I have to have a tremendous respect and trust for the person before I can completely submit to them.
I think it takes a lot for one to be a good Dom and I've never met anyone who I think is worthy of my submission.
Pondering
Veteran



Joined: 24 Oct 2010
Age: 175
Gender: Male
Posts: 1,902