Aspies and programming languages and doing CLI coding
Page 1 of 1 [ 10 posts ]
I am a diagnosed Aspie. But I know we are all very different
even if we share features.

I guess that I am in the lower part of achieving.
Most Aspies that I have met locally are way better
at anything computer than what I am.

I trusted that I would be good at programming and
I bought a lot of books on C++ and Pascal and so on.
Structured Assembler was one of my fave books.

I where extremely lousy at it. A total mess and failed
learning anything.

I felt so embarrassed and depressed and almost gave up
on enjoying life. I had to reinterpret my whole life.

I where a loser and not a winner. My self image got real low.

I am slowly recovering from that blow and deep downer.

But I guess that I am alone. Does not most Aspie accomplish
such things as being very structured and good at getting things?
RazorEddie
Veteran


Joined: 18 Jan 2012
Age: 49
Gender: Male
Posts: 612

Just because there is a stereotype of the Aspie computer geek it doesn't mean all or even most Aspies are good programmers. The logic and structure appeals so some but not to others. Even the ones who are good still had to work hard at it to get there. Generally the only ones willing to work that hard do so because they are really interested in it.

You are not a loser just because you didn't get it straight away. It could be that your mind doesn't work that way or that you simply did not try hard enough. Programming is hard to learn, especially in the beginning. I would forget assembler for the time being. Assembler has it's uses but they are fairly limited these days. Try something like Visual Basic to start off. You can get it for free here. VB is much easier to learn than assembler. C/ C++ is more powerful than VB but it is also easier to shoot yourself in the foot. Get yourself a good book or browse the web for some tutorials.

If you still struggle and don't get it after a couple of weeks then it could be that your brain simply does not work that way. In that case you will be fighting a losing battle. As I said before programming isn't for everyone. It still doesn't make you a failure, it just means that you tried the wrong thing.

_________________
I stopped fighting my inner demons. We're on the same side now.
Thanks for a friendly answer. I am a reluctant pessimist.
You come through to me as an optimist. But I agree with you.

Most likely I had not the stamina needed to be at it again and again.
Or maybe I have no talent for it



But it was a dream that I had and I did put a lot of time to it too.
So I am not alone then. You trust that there are more Aspies
out there that also fail at beign as structured as often is referred to
as typical?

Would it be okay if I identify myself as a "Low Achieving Aspie"
RazorEddie
Veteran


Joined: 18 Jan 2012
Age: 49
Gender: Male
Posts: 612

makegod2020 wrote:
You trust that there are more Aspies out there that also fail at beign as structured as often is referred to as typical?
Have a browse around WP. You'll find the computer geeks are a minority. Everybody's brain works differently. Aspie brains tend to be specialists and if your specialization doesn't include programing then you need to find what you are good at.
I think very much in words, patterns and concepts and I really enjoy programming because in many ways I think like a computer. Because I enjoy it and have spent thousands of hours playing with computers I am also very good at it. On the other hand I am utterly useless at anything artistic. My brain simply does not work that way. I could spend months or years trying to learn to draw and would still end up a mediocre artist at best. I simply don't have the visual imagination needed for that.
Quote:
Would it be okay if I identify myself as a "Low Achieving Aspie"
Don't be so hard on yourself. I am at least as 'low achieving' when it comes to anything artistic. You need to find what you are good at. What are your interests and hobbies? Work from there. You will find you learn things a lot more easily if you enjoy doing them.

_________________
I stopped fighting my inner demons. We're on the same side now.
Good advices indeed but the truth seems to be that
I am only good at getting people angry on how confused I am.

Not something to brag about or anything easy to make positive use of.

I guess some big company could have hired me to be the annoying
"fake" customer that test how service minded their employees are?

I saw a TV program about their "under cover" work. Pretending to be
real customers they went out to the different chain of stores or departments
and then acted as a "real" customers that where maybe a bit too difficult
just to test how it where taken care of.

Apart from such I seems to only be good at deceiving myself
to ahve talent for music or something. I had no talent for music at all.

But I did spend a lot of time trying to learn how to play and it failed.

I am over 65 years of age so I ahve some 45 years of being grown up?
I started to play music at 15 years and I still can not play music.
And that is despite music being one of my main interest.

But my body lied about it for many many decades and kept a hope
that one day I would be able to play.

So pardon me telling you this but you do come through to me as an optimist?

My English fails me but I am some kind of pessimist. Or some other word
that means something close to pessimism.

1. A tendency to stress the negative or unfavorable or to take the gloomiest possible view: "We have seen too much defeatism, too much pessimism, too much of a negative approach" (Margo Jones).
2. The doctrine or belief that this is the worst of all possible worlds and that all things ultimately tend toward evil.
3. The doctrine or belief that the evil in the world outweighs the good.

Maybe it is a too strong word. It claims too much.
The word pessimist is not enough pessimistic to live up
to what it means. The word pessimism are too optimistic
about it's ability to explain what the words refers to.

Maybe it where defined by a true optimist



My pessimism is more like Murphy's law?
"If something can go wrong then it will happen at the worst possible time
with consequences that none would be able to foresee" Travesty but
you get it I trust
peterd
Veteran


Joined: 25 Dec 2006
Age: 67
Gender: Male
Posts: 1,353

kopetski
Yellow-bellied Woodpecker


Joined: 3 Jul 2011
Age: 39
Gender: Female
Posts: 62
Location: Flanders, Belgium
well I did enter a 6-month long fulltime course in programming only to graduate and not knowing anything at all.. only a few basic things, and I could put stuff together like a guestbook out of code that I had from exercises. But I read so many books during this course, did all the exercises and most of the time I had no idea how this particular thing fitted into the bigger whole. So it was a bit stupid, from the point of view that I had gone through so many books and ended up with being able to make simple things by just copying and pasting until it worked


Last week I was in the library and read the beginning of one of those ASP.net books.. and they didnt' explain how to get started with the asp.net tool ! THat would be such a turn off for me :/ My friend always had to help me with installing serverstuff because I don't understand it. I do understand computers quite well, only this part he was better at.
Shorttail
Blue Jay


Joined: 3 Feb 2012
Age: 33
Gender: Male
Posts: 95
Location: Aarhus, Denmark
I've found in the past that I had very little trouble reading code in various languages. However, when it comes to actually being able to write it myself, I need actual education. I need people who can teach me because most often I find book examples lacking or vague on specific details I don't get. And when I get stuck and don't have anyone to ask, I give up. I've tried learning stuff in the past and didn't get to really advance before I started studying computer science last fall.
I don't like cheating either. I can look at the right answer, but if I can't explain how to get there I can't move on. So, yeah. <.<

I haven't gotten beyond hello world in C++, but from the code I've read I wouldn't recommend it as your beginning language. I'm sure there are some people who managed outstanding things with it, but yeah, it's not a the best starting platform. And neither is IA-32 or any other assembly language. I know of some universities where they start with Python and some with Scheme, and I myself got Java. What matters is that you get how languages work, how to look up help, and to not discuss religion with other programmers. Because religious debates are a waste of time. If you get how they work, making larger stuff is a matter of experience, time, and looking at code examples. :3



peterd wrote:
I've been programming for thirty years and I still feel like a loser. Go figure.
Livin' the dream. ~.~
Tsproggy
Toucan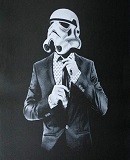 Joined: 16 Jan 2011
Gender: Male
Posts: 283
Location:        
Hey man,

We all start somewhere

I feel like you a lot believe it or not but I get over it and overcome! I started programming when I was young. I started on Visual Basic 6.0 / Legacy, Which started my interest

My step dad gave me a big book the size of a dictionary and said "I'm giving you this because I can't imagine you playing games all your life.." I read that book so many times i'm surprised it still has a spine.

Just because you don't get it now doesn't mean you're a failure, you've just found some different ways you can't learn that specific thing. Take me for example.. I never thought I would be able to migrate from vb6, I struggled with starting C# 2012 from VB6 for awhile. But it only took 1 article someone made to make me see it a different way.

I'm a visual thinker so if someone can explain it to where I can visualize it vividly I will most likely get it. That's when I started using C# and go figure.. My worst subject has become my main subject haha! I believe you can do it, you just haven't found your viewpoint yet. I never thought i'd be able to reverse engineer programs, decrypt things, create networking programs or games but I just worked hard and found the correct viewpoints I needed to understand those and now i'm doing well in them.

You should start small, I don't recommend C++ or C for your first language, I DO however recommend Visual Basic, or C#, Java is good too but I'm a fan of those two most of all. Before you know it you'll be migrating to C++ and Assembly in no time if you want.
Moridin8
Snowy Owl


Joined: 31 Mar 2012
Age: 42
Gender: Male
Posts: 130
Location: Nowhere good.
... I so want to write something useful here... I really do... but um... I just 'get' computers etc blah... I can visualise data moving around a computer and how that data is processed with extreme ease... Assembler? MSIL/CIL? Bytecode? C/C++? C#? Java? VB.NET (puke)? those languages are simple for me... in fact, the more abstracted a language is from the way the machine works, the harder is it for me to grok it... So for example... when it comes to functional languages (think Haskell/OCaml/F# etc) I am almost at a complete loss... until I see the Assembler or CIL (F# compiles to MSIL/CIL with .NET)....

These days I would suggest learning Java and/or C# as beginner. Java is simpler, for C# is more modern.

If you really want to know how a machine works, try using one of the many online simulators for the old 8bit chips, or even a simple Turing Machine simulator.