Anyone Here Ever Worked for Subway?
rabbitears
Veteran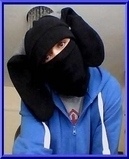 Joined: 18 Jan 2011
Age: 28
Gender: Female
Posts: 6,398
Location: In a box of chocolate milk mix.
Declension wrote:
I sometimes eat at Subway, and I have nothing against it. But I think that I would hate to work there, for the following reason:

I have noticed that the staff at Subway always give out a certain specific amount of each ingredient. I assume that they are instructed on how to do this. Take olives for example. Many people feel that their local Subway doesn't give them enough olives. This may be true, but clearly it is not the staff's fault. But I have often noticed that irritable customers will ask for "more olives" after they see how many olives they get, and the staff will give them more olives than they usually would. This annoys my sense of fairness for two reasons:

(1.) The only result of this procedure is that polite and shy people get less olives than irritable and rude people;
(2.) Since it becomes well-known that you can get more olives by complaining, there is no motivation for the standard amount of olives (which is often quite stingy) to ever increase.
Actually everyone is entitled to more of any of the salad if they want. They should be asked by the staff if they have enough. Generally though everyone gets 3 tomatoes / cucumber for a 6 inch and 6 for a footlong, but as for any of the other salad and sauces, they can always get more. Staff members should really ask the customer if they have enough. I think it's fair enough. No-one ever really gets the same amount exactly (it'd take way to long to measure it all) so the staff just use their best judgement.
As far as I've seen so far (after working two shifts) everyone has been quite polite when they request more of any of the salad or sauces. But if a customer was rude and had a bit of an attitude, we'd still be obliged to serve them and treat them no different to anyone else, unless they were breaking laws or something. We just have to put on a happy face sometimes and get on with it.
_________________

THINGS I LIKE

Parasaurolophus, Plesiosaurs, Dinosaurs, Pterosaurs, Music, Tuna, Chocolate milk, Oreos, Blue things
Parasaurolophuscolobus. Parasaurcolobus. Colobusaurolophus.
....And Nunchucks are my friends.
Kinme
Veteran


Joined: 13 Apr 2012
Age: 28
Gender: Female
Posts: 4,159
Location: San Francisco, CA.
TheTigress
Deinonychus


Joined: 31 Oct 2011
Gender: Female
Posts: 382
Location: Seattle, WA
I was a sandwich slave for nearly 6 years and let me tell you it was one of the most demoralizing soul sucking experiences of my life. It has really increased my bitterness towards humanity. The only reason I was there for so long was because as much as I hated it, it was my "comfort zone" and I figured it was easier to stay where I was than look for a different job. (The whole interview process puppet show is not something that I enjoy) I was also only part time and not full time. I wouldn't have lasted nearly as long if I was working full time.

For one thing that job is an absolute nightmare for an Aspie. The worst part being the forced social interaction and the vile picky customers. I never knew people could be so anal and cruel over sandwiches until I started working there. This video pretty much sums it up: http://www.youtube.com/watch?v=bXseSWXO ... ature=plcp

The customers can also sense that you are different and then get angry at you because they felt offended due to having different body language or a monotone voice/lack of eye contact (or any other Aspie induced mannerism). They would take anything slightly off about me personally and treat me like garbage before fleeing home to go complain some more to corporate because I failed to follow the NT code of remembering to blink my left eye at the proper moment after a certain social cue or something as equally ridiculous.

It got especially bad during $5 dollar footlong month. All Subway workers dread that time more than any other time. Hordes of non stop lines of people with their text message lists for 5 footlong Chicken Bacon Ranches at a time complaining that they only got one handful of olives instead of 7.

I was however, ridiculously fast and efficient at everything I did there. (One of my Aspie skills is that I'm really good at streamlining tasks) I was the fastest sandwich maker in the store, only for the reason that it was my least favorite thing to do so I wanted to get it over with as quickly as possible. Trust me, that was a really good motivator for me. I much preferred the back room duties. Had a streamlined set order that I would do my tasks in from years of experience. Before I left I made sure to teach my veteran tricks to some of my other co workers. My co-workers were never really a problem for me. I got along great with them because they respected my work ethic and punctuality and loved that I would always lend them an extra hand if they were falling behind on their duties. Management was another story. I had typical Aspie clashes with them (The owner of the store was a walking stereotype penny pinching employee abusing snake) and they singled me out and were looking for any excuse to get rid of me. They ended up getting that reason one night (I turned off the open sign 15 minutes early and I got caught, totally my fault I know) but it was the best thing that could have happened to me.

I ended up getting fired from there last March, but I finally started to make something for myself with my art talents. I'm now a self employed freelance digital artist and I couldn't be happier. I'm my own boss and call the shots. If I'm hungry, I can eat. (We never got breaks at Subway) and I'm making more money now than I ever was at Subway (pound for pound at least). Goodbye Food Service slavery!
OliveOilMom
Veteran


Joined: 11 Nov 2011
Age: 55
Gender: Female
Posts: 11,897
Location: About 50 miles past the middle of nowhere
Nope and I do not like food service at all
_________________
I'm giving it another shot. We will see.
My forum is still there and everyone is welcome to come join as well. There is a private women only subforum there if anyone is interested. Also, there is no CAPTCHA.

The link to the forum is
http://www.rightplanet.proboards.com
WitchsCat
Veteran


Joined: 7 Apr 2013
Age: 32
Gender: Female
Posts: 24,994
Location: Middleburg Heights, OH
To be honest, no, and I don't plan to, either. I don't like the idea of working with food, and I had a bad experience working at a cash register when I was a teenager, so I don't want to do that, either. My field is and always will be clerical work.

_________________
Black cat on duty
Cilantro
Veteran



Joined: 7 Apr 2013
Age: 30
Gender: Female
Posts: 646
Location: Minnesota, USA
glow
Veteran



Joined: 21 Feb 2010
Age: 31
Gender: Female
Posts: 1,838
Location: England