Why is having AS associated with being bullied?
Page 1 of 1 [ 11 posts ]
Jitro
Veteran



Joined: 17 May 2012
Age: 29
Gender: Male
Posts: 589

Nonperson
Veteran


Joined: 12 Jun 2012
Age: 40
Gender: Female
Posts: 1,272

dyingofpoetry
Veteran


Joined: 25 Apr 2010
Age: 56
Gender: Male
Posts: 1,198
Location: Fairmont, WV
Jitro wrote:
Most bullying I hear about happens to NTs. So why do people on here speak mainly about those with AS getting bullied?
Well true, most people who are bullied are NTs because 90% of the world are NTs, but nearly all ASD people get bullied because---
1. ---We have trouble understanding implications, intentions, gestures, and non-verbal signals that would better integrate us into group, which causes---
2. --- a tendency to be isolated and to make few friends, leaving us vulnerable to groups and aggressive personalities, which is only made worse by---
3. --- the fact that we usually can't identify the difference between friendly ribbing and teasing, because already feeling unsafe or threatened due the the above, we tend over-react with hurt and withdrawal, or angry lashing out.
4. Also, we tend to not see ouselves as other see us. NTs naturally tend to mimic each other, but we tend to work things out in our heads and so we walk, talk, and dress differently than others, which makes us stand out as odd, and this in turn often leads to bulllying as well.
5. Finally, when we do recognize bullying for what it is, we do not handle it properly, because facing down bullies only makes our lack of social skills more obvious and if we report it to authority figued, we tend to not communicate it properly.

_________________
"If you can't call someone else an idiot, then you are obviously not very good at what you do."
Last edited by dyingofpoetry on 07 Sep 2012, 11:43 pm, edited 1 time in total.
Sweetleaf
Veteran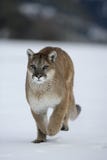 Joined: 6 Jan 2011
Gender: Female
Posts: 30,779
Location: Somewhere in Colorado
benr3600
Blue Jay


Joined: 13 Mar 2012
Age: 35
Gender: Male
Posts: 84

And now, we can help the next generation.

Skills to respond to ambiguous stuff that may or may not be bullying.

And also skills to easily and matter-of-factly stand up for others, such as "Okay, that's probably enough. Hey, have you guys heard . . . [just change topic]." Sometimes the social dynamic is such that it's just easier and higher success ratio to stand up for someone else.
Jitro
Veteran



Joined: 17 May 2012
Age: 29
Gender: Male
Posts: 589

Sweetleaf
Veteran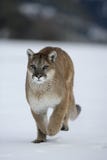 Joined: 6 Jan 2011
Gender: Female
Posts: 30,779
Location: Somewhere in Colorado
Jitro wrote:
I think people on here underestimate just how often NTs are bullied. I've met plenty of NTs who have stated that they've experienced bullying.
I don't think anyone here is saying its false that many NTs have been bullied, just that its more likely if you have a disorder like autism which might make you come off as 'different' than the norm. Also sometimes if one has a mental disorder it might be more difficult for them to deal with things like bullying.......a lot of neurotypicals might not have as much trouble standing up to it and putting a stop to it but I wont say that is true of all of them.

_________________
Welcome to hell, this is the end.
League_Girl
Veteran


Joined: 4 Feb 2010
Gender: Female
Posts: 23,776
Location: Pacific Northwest
Because it's more common for aspies to be bullied. Sure NT kids get bullied too but they tend to have it mildly so they get over it. Plus when kids decide to bully, they will go after the aspie usually and ignore other NTs. But if there are no kids around who are obviously different, they go pick on the normal kids. Kids seem to look for someone who is the most different and focus on them and ignore other kids who are less different than them and they have to look normal too and not look disabled. Just a patter I noticed in 4th grade. There was a boy in my school who probably had AS and he was way more severe than I was. I never noticed any stimming in him or him being upset with change or having routines. He did have social issues and sensory issues and he didn't seem to understand classroom rules and explanations. But anyway kids on the bus would tease him and they would all ignore me just as long as he was around. I loved it because I was left alone and a normal kid finally because they left me alone but I felt sorry for the kid because he was the one being picked on and the bus driver get mad at him for him screaming because he was being picked on. I never understood why she get mad at him instead of at the other kids. Perhaps she didn't know what was going on and she only heard the yelling and got mad at him for it and had no clue he was being harassed. Back then I just thought the bus driver knew due to lack of theory of mind I had so I thought she was also being mean to him and letting the bullying happen.

_________________
Son: Diagnosed w/anxiety and ADHD. Also academic delayed.

Daughter: NT, no diagnoses.
How much bullying hurts I think depends a lot on how isolated the person is.

In school, a young person ostracized or persecuted really is alone, whether they are Spectrum or NT.

In workplace bullying, neurotypical people may have non-work resources and social connections so it might hurt less. Whereas the person on the spectrum might not have these resources (I know I have been in this situation).
Of course, you want to walk away from a fight if you reasonably can, but sometimes you really can't.

Tight, defensive boxing to a draw. One week.
http://www.wrongplanet.net/postt134616.html

. . with a couple of provisos:

generally only works against someone your own size, and not always even then.

Please don't take a bunch of blows to the head during training because all that stuff about post-concussion syndrome, and even cumulative lesser blows, is largely true.

I personally tend to learn much more during individual athletic lessons (interspersed with practicing on my own) than from group lessons.

And if there's any insight I can claim, it's the idea that you'd almost prefer a draw because you're not trying to humiliate someone, especially someone you're likely to see again. And I also wish this was more widely understood in international relations.