At what age were you (officially) diagnosed?
catlady2323
Blue Jay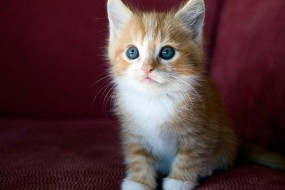 Joined: 15 Mar 2010
Gender: Female
Posts: 98
Location: USA
I was diagnosed as a child. My mother knew there was something different about me so she took me a "large medical center" for an evaluation. I was about 24 months old.

The diagnosis was succinct. "Genuis with borderline autism". This was in 1958. long before the term "Asperger's Syndrome" became an accepted diagnosis.

The term "Asperger's syndrome" did not become a widely accepted diagnosis until after 1991 when Professor Uta Frith translated Hans Asperger's work from German into English.

My mother was told that I would probably outgrow it, and to not try and socialize me. I was left in my autistic world as a child. Needless to say I did not outgrow it.

_________________
"Dogs have owners, Cats have staff"

Aspie Score: 137 out of 200
Neurotypical Score: 67 out of 200
Diagnosed "genuis, borderline autism" at the age of 24 months
Level 1 Autism DSM-V
KnarlyDUDE09
Veteran



Joined: 23 Oct 2011
Age: 26
Gender: Female
Posts: 685
Location: Manchester, UK
Diagnosed this year, at 17 years of age- also via CAMHS..."welcome to the family!"



...I wanted to do an EPQ at Sixth Form, but the whole presentation thing kind of put me off. Also, the workload that my A levels give is already too much.