Is it right to hate Adam Lanza?
Stalk
Veteran



Joined: 19 Jul 2012
Age: 41
Gender: Male
Posts: 2,196

the effect that a full anti-anxiety pill had on me was that I slowed down, almost felt like I was drooling and unaware of what was going on around me, I also felt nothing, I could drive over someone and not feel a thing. So stopped taking it and switched gears, rather when I felt tensed up I cut the pill in half. But I'm definitely not taking it everyday. I can see how one can easily get addicted to this stuff and start taking more.
raisedbyignorance
Veteran



Joined: 28 Apr 2009
Age: 36
Gender: Female
Posts: 2,235
Location: Indiana
It's kinda hard not to hate him considering that he's left a mark that has made the entire Autistic community look like emotionless killers in the eyes of a world incapable of knowing better. The only thing I do feel bad about is that it's more than likely his autism played a role in the circumstances that led him to go through with what he did. Normally I would let go of the hate and reflect on the mental suffering he probably had in these particular kind of cases but he did screw over every other autistic person still standing on the planet by his actions and now we're left with the fear of persecution or even being institutionalized. (And the reputation of Autism was already in dire straits prior to the shooting.) That's not something I'm gonna let go of easy. We'll see how things develop once we get more information about him (if we ever).
OliveOilMom
Veteran


Joined: 11 Nov 2011
Age: 55
Gender: Female
Posts: 11,897
Location: About 50 miles past the middle of nowhere
Hate is a feeling and there are no right or wrong feelings. There are only right or wrong actions. There are beneficial and nonbeneficial feelings, there are healthy and unhealthy feelings, there are logical and illogical feelings, but until you act on something, your feelings are neither right nor wrong.

Feelings are also subjective, so what would be considered the "normal" feelings in one situation would be "abnormal" in another situation. If I had a young child that was attacked and killed by a roving band of rabid kittens then it would be normal for me to hate kittens. If I was Hitler's mother then it would be normal for me to love Hitler.

Feelings are also things that a person can't control, so to assign a right or wrong to them would be arbitrary.
_________________
I'm giving it another shot. We will see.
My forum is still there and everyone is welcome to come join as well. There is a private women only subforum there if anyone is interested. Also, there is no CAPTCHA.

The link to the forum is
http://www.rightplanet.proboards.com
BlueAbyss
Velociraptor


Joined: 14 Dec 2012
Age: 63
Gender: Female
Posts: 419
Location: California, USA
I don't hate him, but I don't feel sorry for him - it would be easier for me to sympathize if he had tried to get help rather than hurting others.

But I don't think it's healthy that people have such a need to find someone to blame for tragedy. Yes, he pulled the trigger and if anyone is directly to blame it is him. But we also need to consider what might have driven him to do that. People don't just randomly start killing people. There's a reason for it. We may never know what that reason was, but I can't see that heaping every evil thought onto him as if he were the devil incarnate is going to help anything in the long run.

_________________
Female
INFP
Threore
Pileated woodpecker

Joined: 18 Oct 2012
Age: 50
Gender: Male
Posts: 185

Given that his behaviour, like everyone else's, is just a product of nature & nurture, it would be highly illogical to hate him. Given what he did I suspect he didn't have a happy life, which I think is sad. So is what he did and the effect that has had on people's view of autism. Naturally we as a society should seek to prevent these sort of things from happening by any means of which the price isn't worse than the gain.
Hate does not enter the picture for me here or anywhere else. It's an illogical and useless emotion that just makes people irrational and dangerous, as evidenced by the article in that other thread about a boy getting beaten up and other incidents. Hatred I think is not an emotion that should exist.
Rudywalsh
Deinonychus



Joined: 25 Jun 2012
Age: 54
Gender: Male
Posts: 355
Location: Spain (Born uk)
It's easier to hate what we don't understand when it comes to the dreadful actions of others such as Adam Lanza.

We have miles to go when it comes understanding what makes an individual tick. understanding is the solution to all problems...How else do we prevent such hideous acts against each other, hating someone doesn't help?
Curiotical
Veteran


Joined: 20 Jul 2012
Age: 22
Gender: Male
Posts: 577
Location: Scotland
Although I do kind of feel sorry for him, what he did was absolutely disgusting and unforgivable, and now, we are suffering the terrible repercussions of his actions, which, admittedly is the fault of the ignorant NTs discriminating against us, but I am seriously upset and pissed off.

_________________
Always
Unique
Totally
Interesting
Sometimes
Mysterious
slave
Veteran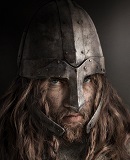 Joined: 28 Feb 2012
Age: 107
Gender: Male
Posts: 4,417
Location: Dystopia Planetia
donnie_darko wrote:
Do you think it's right to hate Adam Lanza or do you think we should feel sorry for someone who is messed up enough to do something so horrible?

What are your thoughts...
There is no Adam Lanza to hate, given the obvious fact that he is dead and no longer exists.
I, therefore, consider the question to be irrelevant.

_________________
Since the birth of civilization, small sets of dominant individuals have controlled the numerical majority. Even a cursory reading of world history will substantiate this claim. Kings, Pharaohs, Emperors, Sultans, Czars, and Dictators have imposed their will upon their subjects. This pattern has not changed over the millennia and it remains so, today. Our Masters rule over every nation and no one can defy them. They will attain Absolute Power as we reach the Singularity. All those who oppose their will, will be destroyed. Given the obvious futility, I will not resist. 2+2=5.