ElleGaunt
Raven


Joined: 19 Feb 2018
Age: 29
Gender: Female
Posts: 122

Blasty wrote:

I went to a state college for my Bachelors in Electrical Engineering, although my job was open to anyone with a college degree and/or industrial experience as long as the interviewers thought they were qualified. If your son can stick it out through college, it should help get him into more jobs than he would be able to otherwise.
Are you still active on this board? I assume not, because you posted so long ago. But if so, holler back. I'm in school for something mathy. I know almost know people with aspergers even though to me the world of math is a great place for us.
TheSilentOne
Veteran


Joined: 10 Aug 2015
Gender: Female
Posts: 2,820
Location: Torchwood Three
It's a really long story, but I currently am unemployed but working as an animal caretaker for families when they are at work or out of town. I love it, but it doesn't make a ton of money and is very irregular. I don't have a lot of expenses, but I am hoping to find a stable job with better pay while continuing to watch the dogs and cats I love and have become attached to.

When I was little, I really wanted to be a veterinarian because I love animals. I was told in fifth grade that I was "too dumb" to go to college and then in seventh grade that I "was incapable of doing any math or science", so I got very discouraged and felt forced to create a new plan. In junior high and high school, I became obsessed with Anime and Manga as well as Photoshop and drawing. I graduated high school and made my first attempt at college at 18. My parents both have a master's degrees and my older siblings both have bachelor's degrees, so it was expected that I would go to college too. I wanted to study Graphic Design and become an animator. My dad wanted me to study business. I only lasted a few weeks. I then tried community college as a liberal arts major, hoping to transfer and become a vet tech, but I only lasted two days there. Two years ago, I went back to a different community college and was hoping to earn my degree in Computer Information Systems/Internet Technology. I left this past winter (but completed two semesters worth of courses successfully). I don't know what I'm doing now, I'm hoping to get a job very soon with help from disability services.

I have had several jobs while in college. I worked at a craft store (which I loved, but they moved and I couldn't get there regularly enough for work), Kmart, Dunkin' Donuts, Walmart, and TCBY. I have never lasted long with jobs, which is why I am seeking supported employment.

I really want to work in a pet store, a library, or another craft store. My problem is that I need evening hours and someplace close so I can get there.

_________________
"Have you never seen something so mad, so extraordinary... That just for one second, you think that there might be more out there?" -Gwen Cooper, Torchwood
IstominFan
Veteran


Joined: 25 Nov 2016
Age: 54
Gender: Female
Posts: 10,849
Location: Santa Maria, CA.
In 1994, I taught English and reading at the junior college level.

Between 1995-1999, I did some home editing projects.

Between 1999-2001, I worked as a proofreader for the local newspaper.

I have been working at the library since 2002. I would like to have a full time job someday, either in reference or the children's department.

My dream would be to write Denis Istomin's story and to work with children in some capacity, helping children with disabilities or counseling young people like me who somehow felt different all their lives.
kraftiekortie
Veteran


Joined: 4 Feb 2014
Gender: Male
Posts: 62,720
Location: Queens, NYC
nick007
Veteran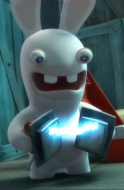 Joined: 4 May 2010
Age: 36
Gender: Male
Posts: 22,565
Location: was Louisiana but now Vermont
I struggled in school aLOT due to learning disabilities so I had NO desire at all to go to college & i've never regretted that. I also have physical disabilities that really limit me with employment so I've only worked about 3 jobs in 38 months. My 1st job was a dishwasher at IHOP & I did that for 10 months. My 2nd was doing floor-cleaning at WalMart for 25 months. My 3rd was a custodian at a sporting goods store for 3 months. I'm on Social Security Disability now. I think I would of done better with jobs if my disabilities were recognized & understood more when I was in school & I had customized training & support. Like maybe if they focused on teaching me a skill that I can use for a job instead of all the book-smarts that are really only needed for people who plan to go to college.

_________________

But I don't want to go among mad people, Alice remarked.
Oh, you can't help that, said the Cat: we're all mad here. I'm mad. You're mad.
How do you know I'm mad? said Alice.
You must be, said the Cat, or you wouldn't have come here.
auntblabby
Veteran



Joined: 12 Feb 2010
Gender: Male
Posts: 89,284
Location: the island of defective toy santas
never had a career, per se- have had a series of "mcjobs" [outside of the army] culminating in my last job which was actually several jobs at once- a civil servant in the uncivil service, nominally an operating room technician but also a triage medic, ward clerk, billing/coding tech, CMS tech, delivery room tech. ended up with adrenal exhaustion.