Aversion/anxiety re: the News Hour
Page 1 of 1 [ 3 posts ]
Logicalmom
Veteran



Joined: 7 Aug 2012
Age: 55
Gender: Female
Posts: 887
Location: Canada
My husband is addicted to listen to the News every night - 2 or 3 episodes in a row. As soon at the music starts playing, every muscle in body goes tight and I have to get away and drown out the noise. I cannot stand the cadence, the delivery of topics ... they jump from on horrific thing to another, smattered with repetitive inconsequential things, they plug out the weirdest mix of stories one after another - the stupid music comes on at various points - it is awful. And hubby keeps the TV so LOUD. I can't stand to even know the news is on. I don't understand how people watch night after night after night. You can pick up the news by listening once a week, if you must. really, if it is bad - you will hear it. Most of it is the same message all week long. There are so many sources - I don't think we will "miss."

Yes, I have had the experience of being one of "those families" where a serious accident was announced on the news - I am sure that doesn't help. But just knowing things like overcrowding at the hospitals worries me so badly. I KNOW they are overcrowded - we have heard it once - but three episodes in a row and constantly hammering the fear just drives me. Day after freaking day, it churns out so much crap. I told hubby it bothers me, and it is his home, too - but ... he can go downstairs to watch, turn down the volume, anything. I dread 5 o'clock.

Does The News bother anyone else?

_________________
Great spirits have always encountered violent opposition from mediocre minds - Albert Einstein.
justkillingtime
Veteran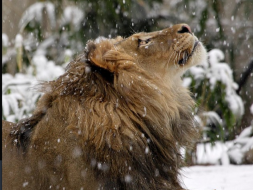 Joined: 12 Aug 2011
Gender: Female
Posts: 3,808
Location: Washington, D.C.
I'm like your husband - a news junkie. I think it gives me the feeling of having some control if I understand how and why people commit crimes, etc. I would rather know ahead of time that the hospital is full than arrive at the hospital and then find out there is no room. An EMT told me a hospital can turn away an ambulance but if you arrive in a car the hospital has to accept you.

Would your husband consider using headphones connected to the tv?

_________________
Impermanence.
Logicalmom
Veteran



Joined: 7 Aug 2012
Age: 55
Gender: Female
Posts: 887
Location: Canada
Ah, I should have him look into wireless headphones, thank you.

He sits quite a ways back.

He has finally caught on, since he is so into the stories, that I am hiding in a backroom with my white noise machine on and even earplugs are not helping much. He thought that I was complaining generally and just being difficult. It is so LOUD. I made my best effort to find a place to hide. I need to give him a push - he said he was going to help me look into noise cancelling headphones - the Bose? I think he is a bit on the cheap side - we can get them covered, but we have to put out $ first. My beef.

_________________
Great spirits have always encountered violent opposition from mediocre minds - Albert Einstein.