Do you feel college is a waste of time?
Page 1 of 1 [ 6 posts ]
HereBeDragons
Veteran



Joined: 2 Sep 2012
Age: 32
Gender: Female
Posts: 577
Location: Above all low delay
glow
Veteran



Joined: 21 Feb 2010
Age: 32
Gender: Female
Posts: 1,838
Location: England
xMistrox
Toucan

Joined: 25 Mar 2013
Age: 34
Gender: Male
Posts: 250

Unless you live in a city or plan to move to a city with work for the job you're aiming for, right now it really isn't worth it personally. For knowledge itself, I'd just take one class at a time. I think I could probably deal with one class a semester and slowly work up to a degree, but I didn't do well at college and quit my second year due to difficulties passing some classes. I really would like to just "test" for a degree, but I very much doubt they do that. Each person is different though, but for me unless I got a degree in computer systems or the medical field, there isn't much in my town that I can't do without a degree and get paid a little less than someone with one.

_________________
BAP: 103 aloof / 100 rigid / 103 pragmatic
AQ: 40 EQ: 8 SQ: 114
Aspie: AS-156/200 NT-56/200
RAADS-R: 189 total
Diagnosed 9/2013
CockneyRebel
Veteran


Joined: 17 Jul 2004
Age: 45
Gender: Male
Posts: 103,702
Location: Hanging out with my fellow Sweet Peas at Stalag 13
My college years were a waste of time. I've spent two years there, just to end up in a factory job doing the plum jobs that I could look for myself without being in a Special Ed work experience programme.
nick007
Veteran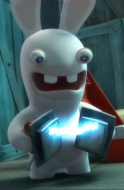 Joined: 4 May 2010
Age: 37
Gender: Male
Posts: 23,026
Location: was Louisiana but now Vermont
It depends on the person. If he/she has learning problems & did poorly in school with the typical book-learning & doesn't have a career goal that requires a college degree college could be a waist of time. Like m who struggled alot due to dyslexia & other problems & only did well in a coupe elective corses; did badly with college required stuff like English & math that wasn't practical, had problems doing reports, got names & terms confused, didn't learn by studying, had problems writing alot, problems explaining myself on discussion questions, couldn't remember diagrams. I had other problems with school too like getting stressed out easily & very frustrated when I was forced to do things I had major problems with & couldn't grasp, Aspie social issues dealing with my peers. I never had any desire to go to college & I didn't know what I wanted to do after high-school but I new I didn't want college. I would of spent at least a year taking remedial classes assuming I would not of failed & then I would o had to take alot of other corses that I would of struggled with. My dad dropped out after failing English a couple times & teacher told him that he would never pass him. my dad was working in construction(carpentry) while in college & liked it so he dropped out & did that full time & is still doing it. My mom on the other hand went to college & became an elementary school teacher. She retired a couple years ago because she had some health issues due to stress from the administration, requirements from the system, dealing with the kids & their parents ect. She liked working ith the kids but couldn't take the extra BS. She has a college degree & was making less than my dad who doesn't & she was unhappy with her job in the end but my dad likes his job. My parents sometimes make comments about how I would be employed rite now if I had went to college but I truly believe I would not of been able to handle it after a while & it would of wasted more of my parents money. I never regretted not going to college or had a second thought before I graduated high-school when my peers & parents & others were talking about it.

Nowadays lots of recent college graduates are having an extremely hard time finding employment & they have lots of debt to pay off.
However I do think college can be great if your the type of person who can do well with it or a certain filed that your majoring in & it's a field that is still in demand after you graduate.

_________________

But I don't want to go among mad people, Alice remarked.
Oh, you can't help that, said the Cat: we're all mad here. I'm mad. You're mad.
How do you know I'm mad? said Alice.
You must be, said the Cat, or you wouldn't have come here.
kabouter
Sea Gull

Joined: 25 Mar 2013
Age: 71
Gender: Male
Posts: 212
Location: Sunny Australia
College/University can be very valuable. Its not just about getting a meal ticket or finding a partner.

The complete change of scene and a totally different environment can be very challenging and lonely to start with. But its a place with many mainly intelligent and varied people, and where else is it the expectation to follow a narrow field of interest deeply. If you can't find some fellow aspies and other interesting people then something is wrong.

There are also lots of clubs and societies which you can join. A lot of the "education" you get is not from lectures but from the people you meet and the interacting with an enriched environment.

People there tend to be more likely to accept you for what you are, and to be less racist, and less sexist.

Did I get a degree - yes; have fun - yes; get depressed - you bet; meet interesting people - yes;

Chers