Indian witch doctor sentenced to death for beheading boy
Page 1 of 1 [ 4 posts ]
Tequila
Veteran


Joined: 25 Feb 2006
Age: 31
Gender: Male
Posts: 30,508
Location: Lancashire, UK
Quote:
Witch doctor sentenced to death for beheading 11-year-old boy
An Indian witch doctor is facing execution for beheading a 11-year-old boy in a sacrificial ritual to a goddess, to 'improve his fortunes'.
The 11 year old child, named Praveen, was beheaded in a sacrificial ritual carried out by the witch doctor in Chhattisgarh, India, who conducted the act, in the belief that it would 'improve his fortunes.' The child's head was found at the witch doctor's home, after a police raid.
The skeleton was found in a remote village of Barpali, around 195 kilometres from Raipur, the state capital. It is a known area dominated by occult beliefs and tribal cultures. It is thought that boy went missing around February 2012. He has been visiting a village fair at the time of his disappearance. It is a densely religious area of India where black magic is performed for those who wish for such things like greater health and wealth, where money is in short supply, as well as food, sanitation and future prospects for their young. It is common practice in these areas by 'black magic practitioners' for human sacrifices to be carried out.
visagrunt
Veteran



Joined: 16 Oct 2009
Age: 52
Gender: Male
Posts: 6,128
Location: Vancouver, BC
It is a "common practice?"

That strikes me as a somewhat troublesome statement in something that purports to be a news story. How many extra deaths per 100,000 population does it take for something to be described as a "common practice?" What is the greater risk for a child born in India today, death in a human sacrifice, or death from other directed violence? Is a girl more likely to be killed as a sacrifice, or raped?

Human sacrifice is a repugnant practice, to be sure, and while I take no pleasure in the sentence meted out to this person, I am pleased to see that the Indian police and justice systems are making some attempt to address it. But that's no excuse for journalistic sloppiness.

_________________
--James
Sweetleaf
Veteran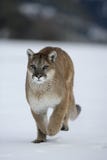 Joined: 6 Jan 2011
Gender: Female
Posts: 30,789
Location: Somewhere in Colorado
Fnord
Veteran


Joined: 6 May 2008
Gender: Male
Posts: 42,180
Location: Stendec