South Park series 1-3 vs. series 4+
Page 1 of 1 [ 5 posts ]
Joe90
Veteran


Joined: 23 Feb 2010
Gender: Female
Posts: 18,186
Location: Maidstone, UK
Do you prefer the older South Park series, or the newer ones they made?

While some people may think that series 1 was the best because those episodes bring back memories of when South Park got really popular, I think the newer series are better than the first.

In the first series, they spoke differently, mostly all had the same personality, and kept repeating the same phrases like Cartman going, ''ay, kick you in the nuts!'', or getting offended when people called him fat by saying, ''I'm not fat, I'm big-boned'', and just the way they talked seemed different to how they talk now in the later ones.

They began getting their own personalities during series 4, Butters became a more popular character and got his own personality, and I really love Butters. Also more characters in the class began getting their own individual personalities by series 5 and 6. We then learn that Stan is quite a sensitive boy, and loves animals. Also Kenny doesn't die in every episode, and the episodes just seem more adjusted. Also the graphics become better too, and there are more adult scenes.

Not saying I dislike the first and second series because they were great, but I have collected all of the box sets so far (including the first and second series), and I think South Park kind of improves.

What are your opinions on the evolution of South Park, if you are a South Park fan like me?

_________________
Female
Aged 30
On antidepressants
Diagnosed with AS, ADHD and anxiety disorder
LexingtonDeville
Veteran



Joined: 1 Aug 2010
Age: 36
Gender: Male
Posts: 1,364
Location: Blackburn
I have always preferred the old school episodes of South Park circa seasons 1 to 5. You can't blame Trey Parker and Matt Stone for wanting to evolve the show from toilet humour to iconoclastic satire and give the boys differing personalities. The fact that they've ditched Cartman's high-pitched child voice for something a lot mature speaks volumes, likewise Randy getting promoted from a minor parent to one of the funniest characters of the last 7 seasons.

Kenny dying every episode kind of lost it's "oomf" factor after season 2. Trey and Matt stopped this gimmick by admitting they got sick and tired of killing him off.

Season 12 was when they got in real danger of stagnating though, most episodes were hit and miss. It's been that way since Season 13 dragged them out of the mire, even though they substitute laughs for recycled gags they fire off at least 3 times per episode.

Still, I love South Park and always re watch every season on DVD.

_________________
"I've seen things you people wouldn't believe: Attack ships on fire off the shoulder of Orion; I've watched c-beams glitter in the dark near the Tannhauser Gate. All those moments will be lost in time; like tears in rain. Time to die." Roy Batty
1401b
Veteran


Joined: 21 May 2012
Age: 120
Gender: Male
Posts: 1,584

It's really awesome when something is so cool that people can discuss whether the first part was best or the second part was best, meaning BOTH parts are pretty darn good. (Depending upon your definition of good btw)
This is definitely a tough choice, they're different enough that they're better than the other in different ways.
Kraichgauer
Veteran



Joined: 12 Apr 2010
Gender: Male
Posts: 41,514
Location: Spokane area, Washington state.
Aspiegaming
Veteran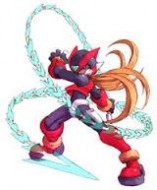 Joined: 11 Sep 2012
Age: 28
Gender: Male
Posts: 1,406
Location: United States of America
I've seen every episode except 200, 201 and Season 16 (I have never found a reason to watch ANY TV anymore). I've played the N64 version of the adventure platforming game South Park. I still think the show is funny. I don't care as long as they keep up the insanity and rip on any celebrity I dislike.

_________________
I am sick, and in so being I am the healthy one.