Are you cynical about charities???
Page 1 of 1 [ 10 posts ]
Jayo
Veteran



Joined: 31 Jan 2011
Gender: Male
Posts: 927

I always have been to some degree, I heard horror stories about a major charity years ago re: its executives skimming funds, and thought, what if all the benevolent donation-hustlers are not so benevolent as they project themselves??? I tended to think, before, that charitable organizations don't attract sociopaths and narcissistic personality types as much as the corporate world, but NOPE, they're pretty much the same based on what I've researched!! ! It's actually quite sickening, that people are sick or dying or starving, and these evil gluttons stuff their pockets with ill-gotten gains and not think twice about it - but what can you do - the charitable sector has never been one for transparency or any form of public governance or oversight.

Take this excerpt from listverse.com...shudder!! !



A recently released expose concluded that as many as 50 large charities assign less than four percent of their funds to actual, charity-related activities. The remaining 96 percent of the donations they receive goes into the pockets of charity founders, operators, and solicitors. Kids Wish Network, a charity for dying children, has raised $125 million for the "cause." Of that, $110 million went directly to solicitors and $4 million into the charity founder's pockets.

These charities have been known to lie to donors, take multiple salaries, and arrange fundraising consultations that were schemed to benefit their bank accounts. In fact, they're so deeply corrupted that they seem to mock the suffering of their supposed beneficiaries. An example is Cancer Fund of America, which had raised $100 million purportedly for the benefit of cancer patients, but then only gave useless trinkets, paper plates, and napkins to their dying recipients.
jk1
Veteran



Joined: 30 Sep 2012
Gender: Male
Posts: 6,817

I never trusted charity people though I've never really known exactly how corrupt they are. If you know people in general, it's pretty obvious that whenever possible most people will cheat. But I didn't know that they were that bad. Those figures mentioned in the OP is pretty disgusting.
StevieC
Veteran


Joined: 30 Dec 2009
Age: 31
Gender: Male
Posts: 649
Location: Cupboard under the Stairs
or how about those tv ads that go on for a few minutes that try to get you to donate 2 quid every month for whatever cause - with the money that it took to get the ad on the tv in the first place....
ghoti
Veteran


Joined: 4 May 2012
Age: 53
Gender: Male
Posts: 6,596

redrobin62
Veteran


Joined: 2 Apr 2012
Age: 58
Gender: Male
Posts: 13,009
Location: Seattle, WA
Unfortunately, I am critical of charities. After reading how they keep the money for themselves, I just back away from them as much as possible. I was reading about Christian Charities once. Most of that donated money went into lining their pockets.

I think if I should ever come into some money, I wouldn't necessarily just hand it over to the causes I'm interested in. I'd build things so I know my money's going to use. I have a history of homelessness so I'd help homeless organizations by building warehouses for food pantries, men, women and family shelters, and helping people get back to work by helping them get driver's licenses all the way to providing them with cars.
rapidroy
Veteran


Joined: 28 Dec 2012
Age: 30
Gender: Female
Posts: 1,411
Location: Ontario Canada
Depends on the charity, I can be very cynical and I have my personal black list. I never give to the ones who collect at supermarket doors and cashes as a rule. I am almost always fine giving to small local charities, thats where I prefer my money to go becouse I feel theres less politics, admin and more accountability in the smaller charitys since everybody knows everybody. Also instead of giving to larger groups that simply fundrase for causes like cancer as an example and distribute the money rased, these types are often the worst I think, I prefer to give directly to say a respite service or research centre that way there are fewer middle man hands getting a chance to reach into the cash box.
ZHKND
Butterfly


Joined: 10 Oct 2013
Age: 30
Gender: Male
Posts: 15

steve30
Toucan


Joined: 16 Feb 2007
Age: 29
Gender: Male
Posts: 282
Location: Rotherham
I rarely donate to charities, but I would be happy to donate to charities where I have seen their good work.

Some charities seem to get tons of publicity (cancer charities are particularly good at this), but they usually have nothing to do with me, or I have never seen any of the good they do, in which case, I wouldn't donate.

That's not to say that they don't do good (I'm sure most do), but I would rather my money went to those whom I'm mostly interested in.
auf_ehre
Raven


Joined: 19 Aug 2010
Age: 55
Gender: Male
Posts: 112
Location: Weltraum
The last church I belonged to, the pastor went to Federal prison for running a multi-million dollar Ponzi scheme.

Someone I know was raising money to buy a new Sefer Torah for his congregation, but was actually living on the money he was taking in.

_________________
I'd much rather have a bottle in front of me than a frontal lobotomy.
AS 182/200 NT 23/200
nick007
Veteran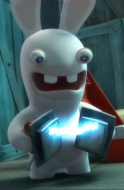 Joined: 4 May 2010
Age: 37
Gender: Male
Posts: 23,493
Location: was Louisiana but now Vermont in the police state called USA
I'm cynical about them if I feel like I'm being harassed by their advertizing(like getting request donations every week or so in the mail or getting phone calls from them), if they try to make me feel guilty, or if they are affiliated with or have a reputation with a group that has a known history of some kind of problem. BTW When I see commercials begging me to donate saying how a very small amount goes along way to helping kids in another country I start thinking that maybe I should move there if I can still get my Social Security Disability check because I would be a considered millionaire there because they must have an EXTREMELY low cost of living if $2 a week can afford food, shelter, water & clothing.

_________________
"I don't have an anger problem, I have an idiot problem!"


~King Of The Hill