YouTube Content ID System Corrupt? No Surprise...
Page 1 of 1 [ 5 posts ]
Aspiegaming
Veteran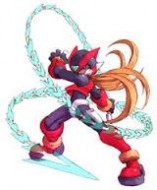 Joined: 11 Sep 2012
Age: 27
Gender: Male
Posts: 1,368
Location: United States of America
http://www.screwattack.com/news/youtube ... their-work


Quote:
Everyone knows of YouTube's annoying Content ID system right? You know, the system that checks for Copyrighted Material on a users channel, flags a video automatically and gives the uploader a copyright claim? Well, it's become worse. How worse you may ask? How about it's gone fully automatic to a point even a game company's YouTube Channel sends out automatic copyright claims without its knowledge...yeah that BAD!

Needless to say this has caught many YouTubers off guard as of late and if you remember the copyright claim joke in The Completionist's Super Mario 3D World review, this new system is kinda like that. Some of YouTube's personalities have noticed this change in the Content ID system and the waves of copyright claims could cripple not just their channels but every YouTuber and as I've stated, even game companies such as Capcom have no idea why copyright claims are being sent from them. Basically YouTube has pretty much screwed up everything relating to their Content ID System.

I'm trying not to go swear heavy in this blog because I'm pretty pissed off at what YouTube is doing, because we've all seen how YouTube treats their users in the past when it comes to Content ID flags. Check out the Source link for more information g1s and share your thoughts on this messed up situation.
http://www.screwattack.com/news/monetar ... cy-changes
Quote:
If you somehow missed it, there has been a number of YouTube content creators reporting an increase in Content ID warnings this week. It seems to come from a change in the way YouTube identifies third-party content matches using their mysterious algorithm. Many publishers like Capcom, Ubisoft, Valve, and Deep Silver have all come through in defense of YouTubers; telling them to push the flagged videos through for approval.

Still this is a huge loss of revenue for smaller YouTube personalities and has spurred some to try and get out of their contracts with monetary content networks. One network coming under fire is Maker/Polaris when content producer GnomeWrecker reported they would be keeping all users locked into their contract. Obviously with any situation where there is so much uncertainty, our gut reaction is to start freaking out.

Ultimately YouTube is doing this to protect themselves and their partners, but it would be better if this didn't hurt the content creators in the process.
I have so many feelings going on inside after reading this.






I've had much trouble with Copyright ID before. Now I'm going to get hit even harder, I bet.

_________________
I am sick, and in so being I am the healthy one.
auntblabby
Veteran



Joined: 12 Feb 2010
Gender: Male
Posts: 90,159
Location: the island of defective toy santas
Meistersinger
Veteran


Joined: 10 May 2012
Gender: Male
Posts: 3,707
Location: Beautiful(?) York Township PA
Actually, Aunt Blabby, there is nothing wrong with US copyright, had the idiots in Congress left the law at lifetime of the creator + 26 years. We can thank the big media conglomerates for bribing Congress into extending copyright damn near into perpetuity.

While I was in grad school, I had a professor that made the perdition that once the Media Conglomerates owned both content as well as conduit, they would control what people would think. Sadly, that's becoming more and more the case as it comes to information dissemination.

_________________
I'm back, for the time being. Any one who even attempts to rip me a new rear end because of my opinions will find themselves reported to administration. Anyone on my Foes list that replies to my posts will automatically be reported for harassment. You have been warned.
auntblabby
Veteran



Joined: 12 Feb 2010
Gender: Male
Posts: 90,159
Location: the island of defective toy santas
even if I could, I would refuse to buy into the capitalist system of marketing one's stuff as one's own. it's all on loan from above, IMHO so to hold it to one's own self as entirely a creation of one's own capacity is hubris to the nth degree. but that is humanity, full of hubris.
mr_bigmouth_502
Veteran



Joined: 12 Dec 2013
Age: 26
Gender: Male
Posts: 6,993
Location: Alberta, Canada
To me, this is just another disappointing symptom of the over-commercialization of the Internet. According to my father, back in the "good old days" of the Internet, in the mid-late 90s, virtually everything on the Internet was free, and people posted things simply to share them with other people, not to turn a profit. Granted, copyright holders were probably not all that impressed with this, but they can fly a kite for all I care. I understand why copyright laws exist and why people say that they are necessary, but that doesn't really mean that I like them.