sensory issues worsemning social issues improving
Page 1 of 1 [ 4 posts ]
binaryodes
Veteran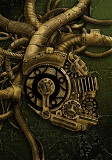 Joined: 12 Nov 2013
Age: 29
Gender: Male
Posts: 610
Location: England
Anyone found sensory issues worsening with age? Conversely my social issues have improved profoundly (through trial and error) ive gone from melting down out of panic and confusion because I was groped to being almost too empathic - I can often predict what movie characters will do weeell before they do it
Last edited by binaryodes on 08 Jan 2014, 12:40 pm, edited 1 time in total.
AWD
Tufted Titmouse


Joined: 4 May 2012
Gender: Female
Posts: 38

Interesting, that is my experience too. My social understanding has grown tremendously over the course of my adult life, but my sensory issues seem to have worsened.

I am not sure if it is objectively the case, though... it seems that way, but it is possible that I am just more aware and bothered by sensory issues because I am more aware of the triggers that make me feel bad in a situation and afterwards, how to avoid them (whereas when I was young I would had a lot of situational depressions, some of them very predictably happening, and not know what caused them).

I may also be more aware of sensory trigger situations more due to higher ambitions about what I want to do with my time overall - I avoid unnecessary sensory burdens because they ruin the rest of the day.

It is also quite possible that others' higher social expectations potentially me puts me into more overload situations, so I have to deliberately decide not to go and explain why. It is not like I earlier went to parties and was fine (for example), it is just that nowadays I actually get invited. and sensory overload has overtaken social hopelessness as the biggest obstacle in regard to social events.

_________________
Reality is merely an illusion, albeit a very persistent one.
(Albert Einstein)
metaldanielle
Veteran


Joined: 1 Mar 2012
Age: 29
Gender: Female
Posts: 4,048

Mine have gotten much worse too. I have no explanation. My body has greater reactions to smaller stimuli. The only thing I can possibly think is that since I repress my meltdowns, I'm not getting that "reset" that I used to get.

_________________
"Be kind to one another" -Ellen Degeneres
zer0netgain
Veteran


Joined: 2 Mar 2009
Age: 52
Gender: Male
Posts: 6,612