One of the most puzzling friendships ive ever had
Page 1 of 1 [ 4 posts ]
binaryodes
Veteran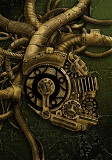 Joined: 12 Nov 2013
Age: 28
Gender: Male
Posts: 610
Location: England
Ive been talking to a young fellow for a while now over skype. Initially it went well but progressively the conversations have been deteriorating to the point where arguments are becoming more and more frequent.

Ihave no idea where to begin but the thrust of it is that ive noticed an increasing undercurrent of tension and anger from him. Sometimes he admits to it but most of the time he denies it and then later on says something nasty. The last time I tried to engage with him to determine what was going on it didnt go well. I tried to be diplomatic (I wasnt that sucessful I dont think) and it ended with him blocking me/logging off..

I have no idea whether this is happening because im paranoid. His main issue with me is that he is fed up with me reading things into what he says. I have made an effort to rectify this however while he refuses to make any effort to meet me halfway

I find myself apologising alot for things and he generally becomes defensive and often subtly abusive. He doesnt seem to trust me for instance and thats the main reason for the paranoia on my part because I then attribute things that are probably innocent to that lack of trust.

Anyway for the second time he's decided to stop talking to me - he called me manipulative at one point. (This thread probably appears manipulative come to think of it) but in terms of the way in which my emotions fluctuate during the conversation HE seems to be the manipulative one. I'll begin the convo by being happy to see him and then its not uncommon for me to experience rage depression humiliation anxiety relief etc.

At the moment im attempting to get him to sit down and discuss WHY this is happening. We havent done that yet. His response doesnt address that point at all and amounts to "fed up... bye".

I have obsessive schizotypal and Aspergian traits so its not entirely implausible that I might have caused all this. But something smells off. He's capable of being extremely nasty. Our last conversation was pretty bad. Ive been fasting all day and im dehydrated to boot as I havent had the energy to even get some water. I coudlnt take being interrupted constantly (Im talking almost every 3 lines) and ignored so I asked him to let me finish and explained all that as well.

I went on to try and sort out the difficulties and stated that we need to set ground rules and hash this out. He interrupted me halfway through and started to become confrontational - he sardonically mentioned that he wasnt aware that he was banned from typing. From there the conversation spiralled into the current situation where he's hiding offline and responding to say that he's fed up.

This all seems rather odd to me
Last edited by binaryodes on 23 Feb 2014, 11:28 am, edited 3 times in total.
Marky9
Veteran



Joined: 4 Mar 2013
Gender: Male
Posts: 1,626
Location: USA
binaryodes wrote:
arguments are becoming more and more frequent... increasing undercurrent of tension and anger from him... says something nasty. ...subtly abusive... its not uncommon for me to experience rage depression humiliation anxiety relief etc.
That does not sound like fun.
In my dating experience, the technical term I use for situations of this general type is: "This Ain't Working For Me".

_________________
"Righteous indignation is best left to those who are better able to handle it." - Bill W.
binaryodes
Veteran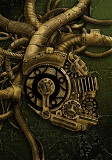 Joined: 12 Nov 2013
Age: 28
Gender: Male
Posts: 610
Location: England
Well ive been deleted now so thats that I suppose. How confusing

salamandaqwerty
Veteran


Joined: 26 Nov 2013
Age: 39
Gender: Male
Posts: 1,377

I have found ot really beneficial to establish boundaries and ground rules at the beginning of meeting someone online. People are strange and having aspergers or other social issues makes it difficult to gauge whats going on. Sorry this happened to you.

_________________
Man is condemned to be free; because once thrown into the world, he is responsible for everything he does