Page 1 of 1 [ 5 posts ]
Quantum
Sea Gull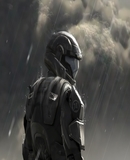 Joined: 30 Nov 2013
Gender: Male
Posts: 214
Location: Sweden
Hello everyone, I have a issues regarding my desperation and I need to know how to cope with it.

I have since I was a little child always been introverted and left out away isolated from the other. I have had a total of 3-4 friends in my whole life that I actually could go out with, not school friends.
Nowadays (I'm 16) I'm starting to notice that I'm becoming desperate to the point where I'm looking irritated, very serious and a weird behaviour (...a quite violent behaviour).

So how do I deal with this? I want to be with other people but I also hate people because they're way to unsympathic, I mean EVEN I know what the wrong things are and the right things, how can't they?

I don't want the situation to worsen, have you ever dealt with this before? If so, how?

With kind regards, Quantum.
binaryodes
Veteran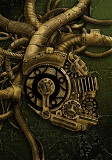 Joined: 12 Nov 2013
Age: 30
Gender: Male
Posts: 610
Location: England
Desperate to make a connectoin with people? Yes I assume thats what you mean by the title. I find people confusing contradictory irrational prejudicial do I need to expand this? At the same time I do crave real emotional contact. I prefer informational exchange friendships where the relationship is about comparing notes and sharing facts.

At the same time I have fond daydreams of what it would be like to be in a romantic relationship. The image is so vivid that I would say its almost transcendent. Of course thats my ideal image of such a relationship. In reality it would be anything but transcendent. Most likely i'd constantly offend a potential partner and it would be too stressful to bear. Eventually ID probably break the whole thing off from sheer emotional exhaustion

em_tsuj
Veteran



Joined: 25 Mar 2011
Age: 37
Gender: Male
Posts: 1,786

I don't know what to tell you. Making connections is partly based on talking to people who you think you might get along with well and partly based on luck (are you lucky enough to have people around who you think you would enjoy spending time with?).

Some things that help to make friends are putting yourself in situations where you can meet people who are like-minded, people who are interested in the some of the same things you are interested in, like doing some of the same things you like doing, and think similar to you.

That seems to be what works for me. Just because you don't have many friends now does not mean that you are destined to be lonely forever. I do remember feeling the way that you felt when in high school. It was so bad that I tried to commit suicide. Things changed when I moved away and went to college. Later in life, they changed when I moved to a big city. The things that made me weird in my hometown didn't matter in the big city.
ReverieMe
Pileated woodpecker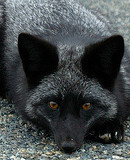 Joined: 20 Apr 2014
Age: 30
Gender: Male
Posts: 178

loner1984
Veteran



Joined: 17 Jun 2012
Age: 36
Gender: Male
Posts: 564

In my own experience, you are right in the age now where its worst. like 16-24 ish.

Its really ironic, because where i feel the most lonely isnt at home, its infact out in the world when im surrounded by people. The same with contact no problem being at home, but i guess my cold heart and my dear brain gets envious.

Either you learn to deal with it, you go crazy or you find a way to get contact.

I did get contact to people in that age, but what i discovered very quickly was that it wasnt really friends or contact, i was the third wheel, i was just there. I learned that the only person i can trust and there is gonna be there for me when it really counts it my self. I ve never had any of these friends that would help you, or you could count on.

And what do you talk to people about. people seems to focus on such pointless things. Oh im very smart, have a fancy job, i just got a new car, i got new clothes, i went to a party and got so much to drink i couldn stand. Oh politics, oh this and that. That has zero relevance for me or my life. i guess i just like mostly in my head, only thinking about now.

So if you want to have contact you gotta learn that odd stuff and hopefully you will actually find someone worth talking to and real friend. Only thing that worse than being alone is fake friend. That just takes advantage of you for their benefit.

I know it did me more harm than good, spending so much time, trying to be someone im not.