Science and Non-Duality?!?!?
Page 1 of 1 [ 3 posts ]
slave
Veteran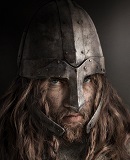 Joined: 28 Feb 2012
Age: 107
Gender: Male
Posts: 4,406
Location: Dystopia Planetia
iamnotaparakeet
Veteran



Joined: 31 Jul 2007
Age: 35
Gender: Male
Posts: 25,091
Location: 0.5 Galactic radius
slave wrote:
It sounds a bit hokey and new age to me. Science and religion were undivided for a while, prior to just last century, but just enjoining it to arbitrary spirituality ... not my cup of tea.
SoMissunderstood
Velociraptor



Joined: 18 Mar 2014
Age: 56
Gender: Female
Posts: 481
Location: Sydney, Australia
I have bookmarked the first link. I perused it briefly, but I have to sit and bog down through it (at another time, perhaps).

It reminds me of those 'New Scientist' magazines, but a lot of it is still 'hokey' nonetheless (as the above poster stated).

Why?

Science is built on the foundations of rational empiricism and religion is built on...whatever science isn't. lol

Early religions and teachings included elements of science though and I have often said, if there's two things that Hinduism ever gave to the world, it's 'nothing' (there was no concept of a 'zero' before them) and.....chess.

A lot of the early Upanishadic works were based upon the sciences of astronomy, astrology (jyotisha), agriculture and social sciences. They also included physical education like postures, breath control etc.

You speak of religion vs science and there's a point at which both 'come close' to being comparable and that is in the field of Quantum Mechanics and Particle Theory.

I also appreciate the Fibonacci Sequence and rotating tesseracts up to the 16th dimension (they keep me amused for hours)...but I digress...QM!

After reading all those 'tabloid new-age 'science' articles, there's one point I reached when I stopped, because it is the pinnacle of all related knowledge in this field:

http://en.wikipedia.org/wiki/Schr%C3%B6dinger's_cat

Whether the cat is 'dead' or 'alive' thus creating the duality of existence...the Dvaita...all depends on if and when the box is open.

Another thing to consider is how light travels both as a particle OR a wave depending upon your perspective. You can't see it traveling 'both at once'...even though it does.

After knowing and fully understanding all of this, I tend to take such articles with a grain of salt now.