A Good Idea? Thinking of doing AS talks at my school
Page 1 of 1 [ 11 posts ]
Recently after a couple of rough days as to say I'v been thinking about something apart from sorting out the state of my life and what I want which despite my troubles maybe starting ever so slowly to actually get somewhere, still a long way to go however. Anyway back to the main subject this being if or not I should Do Some Talk's with People in my School about AS, this is because well I am somebody who likes to speak out on political issues, rights etc and I think students at my school would benefit from a more personal insight from me.

This is also due to the fact my School has a Center for AS kids which is one of the only ones in this region. The kids are educated about AS but only really from the facts and because I am in my last year I would like to take the opportunity to try and cooperate with the school on a better understanding an acceptance of Disability's in general including AS. I can be when at my optimum very borderline (at-least in my view) and think I can best give an incite to both people with AS similar to me and those who are further down the spectrum (some of which we have at the school). I want to do this as its close thing to me to show people the differences in the spectrum and to try eradicate some of the bad stereotypes of AS which are not true or the facts that don't apply to everybody. Also it would be a big step for my confidence and maybe help others understand my current struggle with my own issues. People are generally accepting at my school of AS despite the odd joke but I want to take the understanding from just factual knowledge to being able to hear on a personal level and I know that would entail risks of a bad reaction but I'm willing to take that.

So my question is to all you people here on Wrong Planet is what do you think? Is this a good idea to pressure and would you be supportive of such an idea?
eggheadjr
Veteran



Joined: 3 Oct 2012
Age: 55
Gender: Male
Posts: 1,360
Location: Ottawa, Canada
I think it's an excellent idea to do some talks at your school about what it's like to be someone with autism spectrum disorder.

Advocacy is an excellent way to give others insight into what it's like living on the autism spectrum. People are then able to develop a more informed understanding as opposed to basing their opinions on what they hear in media and on the internet. Also, you take the topic from an abstract one to one more interactive - you put a human face to it.

Good luck. It's a great idea and very brave of you to be willing to open up to others to help them to understand ASD.

Take care - let us all know how it works out.




_________________
Diagnosed Asperger's
Thanks for the kind word, I'm gonna think about how I could do this plus some discussions with teacher's and the Leadership team with have at school (basically a school council). For me its like a two flipped coin as I think it will help people see that I want more people to be around me and I can be very sociable its just Im' really afraid due to my past, I wanna show people not to always think because somebody has AS they should presume they want to be left be or whatever.
AardvarkGoodSwimmer
Veteran


Joined: 26 Apr 2009
Gender: Male
Posts: 7,310
Location: Houston, Texas
I would like to see sensory issues included. For example, I seem to be bothered by such things as strong chemical smells, buzzing florescent lights, and droning air conditioners more than average people.

I think stimming is healthy and functional. And yes, I try to keep any public stimming discreet. And really when a quote 'normal' person fiddles with a pen while talking on the phone, that is a type of stimming. But somehow, the way we on the Spectrum stim is viewed as 'bad,' or 'dysfunctional,' or whatever. Now, some people here at WrongPlanet have said they've found their own personal stimming to be distracting. Okay, fair enough, and that should be included, too.

I myself think I have patchy social skills, above average in some areas, and below average in others. Well, probably every single human being on the face of the Earth has patchy social skills. Yes, but for those of us on the Spectrum, I think our skills are more patchy than average, if that makes sense.
CWA
Veteran


Joined: 13 Jun 2012
Age: 43
Gender: Female
Posts: 669

I think it's great. My daughter is 6 and she writes puppet plays for the other students about tolerance, bullying, and autism. She also acts them out and performs them for the students. The school is totally on board with this interest of hers and they arrange to have either small assemblies or move her from room to room with the puppets and display.
JoelFan
Veteran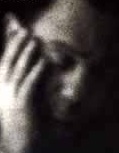 Joined: 12 May 2014
Gender: Male
Posts: 599
Location: In a nerotypical world.
CockneyRebel
Veteran


Joined: 17 Jul 2004
Age: 46
Gender: Male
Posts: 104,840
Location: Canada in person, Germany in spirit
I'm sure you can do it.

Special interests would be another great topic to talk about. The reason we have special interests and the lost feeling that we have if people try to take them away from us.

I hope it goes well for you and that you're able to teach and inform a lot of people.

Update: Hey all I just wanted to tell you that I'v sent of a message to My Head of Year and Leadership team about this, It's as follows please do tell me what you think:

I'm writing to you today with an idea, something I personally would feel to be beneficial to the school as a whole and something that I am am writing here to seek support from you for. I will jump straight to the point, I'v spent the last I would say year or so struggling but hiding my issues I have had day in and day out with general school life in Sixth Forum and issues which have been spanning for the last couple of years, In this last year I have changed allot from my former self in around Year 10/11 who was in a pretty dark place and in addition learnt more than I could possibly imagine. I have had identity issues for years when it comes down to who I am and what I have (the form being Aspergers) and even to type this puts me In a position that I am in at-least daily of feeling almost afraid to say not because others judge necessarily but the word brings with it so many things which I have experience through what maybe in comparison to many a short life but to me feels considerately longer. I may as many may know if staff or student have been very talkative through out the years and I want to clarify here that is not me, I am allot more talkative then anybody ever seems me and I greatly enjoy the company of others the reason I am in my current position (seeing a councilor) is due to years of anxiety problems, depression stuff that would take me ages to type fully but to put it basically these last couple of years have been hard not only have a changed with age as all do in these years but I'v had to live with feeling left out and alone to the point where I would never call my self a teenager as I considered myself to not be within the people of my age group.

The last year has been though and my feelings have led me to be here, I am slowly becoming more of what I feel I can be and for that matter of fact the person I want to be, I am as to say fed up of hiding myself but also live in the pain of knowing most of my suppression is self inflicted and its almost impossible for me to get out of this circle of self inflicted feelings. Anyway I hope you understand what I have said so far as really I could write allot more however I want to get more to the point. As I said I am fed up of being silent and keeping in what I have to say and this is what relates to my idea. I think it would be beneficial for the school and me in terms If I where to cooperate with the Leadership Team and Staff on Awareness of Disability of all forms both physical and mental, its something I'm passionate about with my heart and I want to try and trust me this is a hard thing for me to do but anything something I want to do, to give talks of a more personal insight No Text Book Fact's as to say, I want to show people that things like for instance the Autistic Spectrum are diverse and every child is different and experiences the world differently. I am proud to be me and have never in my life met somebody with Autism who is exactly like me. I would like to almost become as to say the schools Adviser or whatever you call it to the disabled community my principle of this is I want to show people something different and make disabled not a word of pointing out differences after all everybody is an individual all ready and they should be viewed with respect.

I want all that have read this to understand I have said somethings here in great confidence of those whom I have said them to in this email and that for me it is hard to not feel others will judge, not understand or just plain up find it funny (which I have happen before) what I say which is why I have hidden it. Deep down despite my personal difficult this is what I want and if I could manage to make an impact in this school and speak openly about my experiences to help give others and insight then I would be over the moon. I need this to, I think this can help me to better accomplish what I want to achieve and I hope with the support of staff and the Leadership team this maybe possible to both benefit me and this school as I want to help the school in whatever way I can and feel more at home here. This is a big section In my life as it is many here in the Sixth Forum and I want despite so many blocks in my head to overcome it as I have to if I ever want to be happy and achieve the things in Life I value being friendship, trust and acceptance.

Thank You for taking the time to read, I apologize in advance for any grammatical errors its never been my best area. This has been hard for me to both type and send because I am unsure if this is the right thing to do, I hope you can understand my position on this.
eggheadjr
Veteran



Joined: 3 Oct 2012
Age: 55
Gender: Male
Posts: 1,360
Location: Ottawa, Canada
CWA
Veteran


Joined: 13 Jun 2012
Age: 43
Gender: Female
Posts: 669

Good on you! Let us know how it works out. I wish there were more young people out there willing to put themselves out there and do stuff like this. This is why when my daughter wanted to do these plays... even though she is so young we encouraged her to do it. We knew that outing herself in that way could increase bullying. Or it could decrease it. We weren't sure. Seems to have decreased now that the other students are aware that there is a reason she is different.