Free Practice Timed Math Exams Online?
Page 1 of 1 [ 3 posts ]
LonelyJar
Veteran



Joined: 15 Sep 2013
Gender: Male
Posts: 2,027

I'm trying to become an online math tutor. One of the website's policies is that tutors must pass exams for classes that they wish to teach. You have to answer a certain number of questions correctly before the time runs out, and you only get two chances per exam. I want to teach mid-level math for grades 7-8, but I already failed once because I ran out of time. Speed has always been an issue with me, especially when it came to schoolwork. I'm certain that I know the material, but I need to prove it by giving the right answers more quickly. Some of you might think that I could be setting my expectations too low if you knew that I graduated with a BS in Math, but I want to work my way up from teaching simple math to the more difficult topics so that I don't overwork myself too soon or too quickly. So, does anyone know some good websites that will allow me to practice answering math problems quickly for free?
LonelyJar
Veteran



Joined: 15 Sep 2013
Gender: Male
Posts: 2,027

slave
Veteran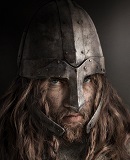 Joined: 28 Feb 2012
Age: 107
Gender: Male
Posts: 4,402
Location: Dystopia Planetia
i assumed there would be hundreds of such sites, no?

did u search for them?

i typed in Grade 8 math questions and boooom!

_________________
Since the birth of civilization, small sets of dominant individuals have controlled the numerical majority. Even a cursory reading of world history will substantiate this claim. Kings, Pharaohs, Emperors, Sultans, Czars, and Dictators have imposed their will upon their subjects. This pattern has not changed over the millennia and it remains so, today. Our Masters rule over every nation and no one can defy them. They will attain Absolute Power as we reach the Singularity. All those who oppose their will, will be destroyed. Given the obvious futility, I will not resist. 2+2=5.