Who is really in charge of a woman's body
smudge
Veteran


Joined: 6 Sep 2006
Age: 33
Gender: Female
Posts: 7,581
Location: Moved on
The_Face_of_Boo wrote:
smudge wrote:
I don't think they should be allowed to do it to men either. I mean, privacy is privacy.
And it's a pretty active and popular site, the newest pics are posted today and you can see it has at least 74 pages, most of the pics I've seen so far are submitted by users with typically female aliases, so I highly doubt they are gay guys.
I don't doubt that women are submitting the photos. What's your point?

_________________
I've left Wrong Planet
NobodyKnows
Veteran



Joined: 23 Jun 2011
Age: 38
Gender: Male
Posts: 619

smudge wrote:
Everyone is ruder and more suspicious of me when my hair is unstraightened and unbrushed. Perhaps I look like a pikey to them, or something.
Same here. It's not as bad anymore, but just a few years ago girls would look at me as though I might be a mugger when I let some stubble grow out. (They usually smiled at me if I shaved.)
I had a beard and a mid-back length pony tail back in the '90s and early '00s, and it definitely got a lot of negative attention.
ripped
Veteran


Joined: 5 Jan 2013
Gender: Male
Posts: 651

Misslizard
Veteran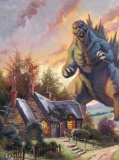 Joined: 18 Jun 2012
Age: 57
Gender: Female
Posts: 15,814
Location: Aux Arcs
The_Face_of_Boo wrote:
Misslizard wrote:
On the slip horn version of the penis.My ex was a home birth and never had his foreskin removed,didn't bother me one bit,something else to play with

He also had a goatee and a mustache,I never told him to remove them.Not going into it,but he didn't show me the same respect.I did not have my son "clipped" because that should be his choice.It's not that unusual in rural areas where there are home births for the male infants to be left natural.
That detail is irrelevant, almost half of the world standardize male circ
en masse
and it isn't as nearly demonized in the media, not even close, as the female circ like it should be.
Female circ is called mutilation by the media while male circ is a "medical procedure"; it is totaly legal to be done to male newborns in many countries.
I don't know why people allow someone to chop on a baby,but most of what people do makes no sense to me anyhow.
Fathers also have a hand in this,some want it done to their son.Blame those stale old patriarchs that got the ball rolling on the foreskin snipping.

_________________
I am the dust that dances in the light. - Rumi
NobodyKnows
Veteran



Joined: 23 Jun 2011
Age: 38
Gender: Male
Posts: 619

tarantella64 wrote:
it's a thing with NK - all you have to do is drop an "X is not fair to women" and he'll practically cripple himself racing to the front with "but men!" Context doesn't really matter, and it doesn't matter whether you've said or implied anything about the treatment of men.
Context
is
pretty important here, just not in the way that you're hoping for. Here's some of it:
1: I have not originated a single thread on WP criticizing women.
2: Most of my gender-related posts have been in response to feminist posts criticizing men.
3: In all of our exchanges, you have been the first to use to profanity and personal accusations.