Page 1 of 1 [ 9 posts ]
RetroGamer87
Veteran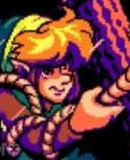 Joined: 30 Jul 2013
Age: 32
Gender: Male
Posts: 9,502
Location: Adelaide, Australia
Did anyone here ever get into mining? I was wondering if it would be good for me. Maybe I could do fly in fly out. I'm not in Perth but I could get a connecting flight and still be in the black). I used to think it would be too unpleasant and involve being around too many other people for weeks at time but I'm less introverted than I used to be so maybe I could get used to other people. As for hard work and other difficulties, maybe I can get used to that also now that I know that the hardest thing in the world is living an easy life.

Anyway, from what I here, miners get paid a lot, it's a growth industry so they're probably hiring (unless to many other people have the same idea as me) and since they get six weeks on, six weeks off, I could maintain my current life style of sitting around the house but without the poverty and especially without the guilt and shame (I don't feel bored at home, I just feel really really guilty that I'm semi-unemployed).

So Wrong Planeteers, I beseech you. How did you find mining? Is it suitable for aspies? What skills would I need to develop? What rolls in a mine would I be suited for? How much are you paid? Do they charge you a lot for onsite room and board? Will I owe my soul to the company store?
nuttyengineer
Toucan

Joined: 22 Oct 2012
Age: 29
Gender: Male
Posts: 279
Location: United States
I am a mining engineer. Still not sure how I got into it, but I did. And so far in my career I've enjoyed it. As for whether or not it's suitable for aspies, I think that depends very much on the particular aspie's abilities. It is a pretty harsh environment. You're constantly around loud, heavy equipment, it's often wet and either really hot or cold depending on the conditions at your particular mine site, you will almost certainly be working long hours and during all hours of the day (especially if you are at a fly-in/fly-out operation), and there are numerous potential safety hazards and being able to communicate these hazards to others and safely navigate around them yourself is essential. That being said, it's an exciting career, you will never have a dull moment, the people are usually pretty fun to work with (though miner's can be quite crude at times), and I personally really enjoy being two miles underground. I primarily work in an office environment, though I have also spent a summer out in the field (doing surveying work mainly) and will soon be spending a lot more time in the field. I can tell you that it is definitely a struggle for me sometimes, but I enjoy it so I'm still doing it. I also know that I personally am a rubbish equipment operator. Partially due to autism related issues (getting overloaded by my environment and visual-spatial issues) and partially just because my eyesight is not that great, though not bad enough to actually warrant any kind of restrictions on my license.

The skills that you would need to develop are communication skills, the ability to operate heavy equipment (not much you can do there without being trained on site... however, not knowing anything about your particular abilities, driving is a good place to start), being aware of your surroundings, and physical strength. Most mining work now is pretty much just sitting in the cab of a piece of equipment and operating that equipment... which is not unlike playing video games with many modern machines, but there can still be a lot of manual labor involved.

Again, the roles that you would be best suited for would depend very much on your abilities. I can tell you that most equipment operators start by driving haul trucks and work their way up from there. There are also jobs running plants for processing the ore later in the process, or other miscellaneous jobs like security, janitorial, or being a mechanic. There are also various "office" jobs such as geologist, surveying, engineering, safety professional, and managerial positions (you will still spend a fair amount of time actually out in the mine). Typically you won't get an office jobs unless you've had some kind of schooling, however. I have seen exceptions to this, though. I once met a guy who went from driving a truck to doing all of the surveying work for a mine site.

As far as pay, I'm not sure exactly what most miners get paid, though it is typically worthwhile. Also, I don't know too much about fly-in/fly-out operations, but based on stories from some of my friends, if you are at a man-camp they are probably going to make it worth your while. Also, I'm not quite sure about the situation in other countries, but in the U.S. at least the mining industry is starting to wane a little bit. It's very much a boom-and-bust industry, so it'll be going great and be really growing for a couple of years and then the price of whatever commodity the operation is mining will drop and suddenly things really slow down, which doesn't make it any less worth it if it's something you want to do, but it is a risk to be aware of.

_________________
"Success is not the absence of failure, it is the persistence through failure."
RetroGamer87
Veteran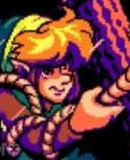 Joined: 30 Jul 2013
Age: 32
Gender: Male
Posts: 9,502
Location: Adelaide, Australia
nuttyengineer
Toucan

Joined: 22 Oct 2012
Age: 29
Gender: Male
Posts: 279
Location: United States
Yeah. I'm not trying to talk you out of it. I have actually met several other aspies who have been quite successful in mining. But it is definitely not for everyone. As for the loud noises, that's good. That's one of the things that I find more difficult about being out in the mine.

_________________
"Success is not the absence of failure, it is the persistence through failure."
RetroGamer87
Veteran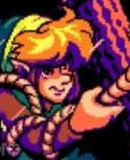 Joined: 30 Jul 2013
Age: 32
Gender: Male
Posts: 9,502
Location: Adelaide, Australia
I didn't mean to say you were talking me out of it. I was just counting my blessings and trying to see the upside. The downside is trying to decide which role I should have and which training I should get for mining or anything else. I tend to be indesicive. I guess the simplest could be truck driving. No need to study geology, chemistry or business and even though truck driving might seem blue collar the pay might not be so bad. Not that I'm trying to be a millionaire it's just that the more money I can earn the more I can not be on welfare. I know a retired truck driver who's driven at mines and many other gigs. Maybe I'll ask him how to break into it. I guess I'd start by getting a truck driver's licence. Hope that's not to expensive. Or I might get into some other career.
Pitabread123
Blue Jay

Joined: 5 Oct 2013
Gender: Male
Posts: 96
Location: Minnesota, USA
RetroGamer87
Veteran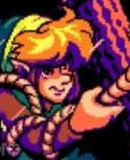 Joined: 30 Jul 2013
Age: 32
Gender: Male
Posts: 9,502
Location: Adelaide, Australia
OvnR
Blue Jay

Joined: 12 Aug 2014
Age: 27
Gender: Male
Posts: 89
Location: Somewhere in NA
Technochicken
Emu Egg



Joined: 27 Aug 2014
Age: 35
Gender: Male
Posts: 1