Page 1 of 1 [ 9 posts ]
Girlwithaspergers
Veteran


Joined: 1 Dec 2012
Age: 25
Gender: Female
Posts: 1,320
Location: USA
Okay, so for those of you who have been following my story of how I'm not in school/working because of anxiety, and how I had a nervous breakdown, watch a lot of shows and stuff, etc etc:

Now, I am getting anxious for no reason. A couple of weeks ago I read some things online about a show I had watched and realized that some people thought that a favorite character in the show had done something that I didn't realize when I watched it at the time, and I was so upset by the thing they did that I was DEVASTATED and for 3 days I could not sleep, kept reading articles on the internet and discussion groups about this "bad thing" and it almost ruined the whole series for me, even though I had finished the series weeks ago and was more than happy with the ending. I am now finally learning to accept and get over this when I go on Twitter and see some upsetting things on a girl I went to HS with's page about them getting drunk and sleeping around and it made me worry that they would get raped or that I should never go to college for fear of getting raped or getting drunk, etc. Then it made me think about the guy I used to hang out with and how he spelled some things wrong in an email the other day, and maybe he is getting drunk and sleeping around and then this though gave me anxiety because I still like him and I thought that if my bad thoughts were true that I am stupid for liking him. I was dealing with this issue but then today I looked at depression websites and it made me feel worse and then I was stupid enough to go and read my childhood diary and it brought back even more problems.

My family says I should not have anxiety because I do nothing all day and they don't get that it's also very upsetting to me. Now, I keep having nightmares about running away and getting stuck in graveyards or losing all my money and also dreams of fighting with my family and having to live in the sh***y house I used to live in that I thought was cursed. I also dream bad things about college and am constantly having pornographic dreams about both sexes that make me wonder if I'm bi or something and I feel guilty because I have been reading a lot of smut fanfiction to turn me on and stuff and I feel ashamed. I have to use Firefox so I can have no history on my laptop and I am afraid my family will walk in and see what I'm looking at, they already almost have like 10 times. I'm scared.

It just keeps my anxiety even worse.

_________________
Diagnosed with Aspergers, ADHD, Bipolar Type II, OCD, and generalized anxiety.
franknfurter
Veteran



Joined: 23 Jan 2013
Age: 26
Gender: Female
Posts: 738

hey, you sound a lot like me, I had to leave college for anxiety reasons, I also get anxiety for no good reason, not doing anything actually makes generalised anxiety like that worse because your brain is not preoccupied, I would suggest distraction with something you like and find calming, that's what I do, I read harry potter when I have generalised anxiety or I listen to my favourite music.

As anxiety like this is irrational your family not thinking you should be anxious for no reason makes no sense, in reality we should not be anxious to the extent we are in any situation barring a life and death one, but yet that's what anxiety disorders are about
franknfurter
Veteran



Joined: 23 Jan 2013
Age: 26
Gender: Female
Posts: 738

also sounds like you might have intrusive thoughts, obsessive thought causing anxiety, again with those really just ignore them as your brain trying to sabotage you and distract yourself, think logically to help beat the thoughts, that's what I do, for example, what if I get ebola, is something that I think about, but I think about the control systems in place and how its no where near me and it makes me feel better.


with being scared about being bisexual, just remember if you are there is no need to really ever tell anyone, keep it to yourself if you want, then there is nothing to be afraid of.
LokiofSassgard
Veteran


Joined: 3 Sep 2014
Age: 32
Gender: Female
Posts: 719
Location: My own autistic wonderland!
I get very anxious like this at times too. Sometimes, I'll start thinking about the world ending soon, and it will get to the point where I'll panic over it for no reason. I've actually had to start taking medication for this because my anxiety would target me so bad that it lead to depressive tendencies. I would want to bang my head, self-harm or do anything to get rid of those thoughts.

This does sound somewhat like me. It's one reason why I can't stand anything most people find to be no big deal. I get worried about the little things, and I'm not even doing anything to have such bad anxiety. My anxiety is so bad that I can't function sometimes. I have been told that my severe anxiety is mostly due to my autism, but I don't think anyone realizes how bad it is, and it's often hard to explain it as well.

_________________
Currently diagnosed with Autistic Disorder, ADHD, severe anxiety, learning delays and developmental delays.
cberg
Veteran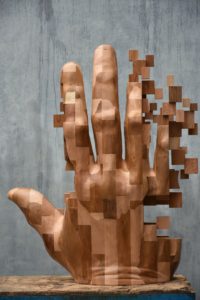 Joined: 31 Dec 2011
Gender: Male
Posts: 11,781
Location: A swiftly tilting planet
I can entirely sympathize. That's the thing about people, they'll of course get drunk and sleep around but that never stops us caring about them. This inevitably leads to social friction but we on the spectrum tend to be very loyal, such folks will always need the solidarity we can provide however we must be prepared for their 'hangovers' not to coincide with our interests or schedules. Usually when my anxiety about these things gets the best of me, I plan ways to get more work done or try to reason through it with friends.
_________________
"Standing on a well-chilled cinder, we see the fading of the suns, and try to recall the vanished brilliance of the origin of the worlds."
-Georges Lemaitre
"I fly through hyperspace, in my green computer interface"
-Gem Tos

Xanzotire
Tufted Titmouse


Joined: 8 Apr 2013
Age: 27
Gender: Male
Posts: 37

I think you need to slow down and take some really deep breaths, and then maybe think through some of your anxieties and try to recognise that at least some of them aren't really very rational. For example, there are any number of reasons a person could spell some things wrong in an e-mail. Maybe they were tired and not really paying attention, maybe because it was a casual e-mail rather than a formal one they didn't feel the need to parse their e-mail for bad spelling, maybe they're just not a great speller and spellcheck wasn't working for them at the time.

Do you have anyone in real life you can talk through your anxiety with?

With regards to your sexuality, I think you need to stop worrying about labels and try to first accept that all forms of sexual expression between consenting adults are OK, and that it's perfectly fine to explore your sexuality within those parameters. I would definitely advise against not talking to someone about it. I;m bisexual and, I went through a process of not wanting to tell anyone, thinking it didn't matter because I could pass as straight, and suffering from anxiety about being found out. Not talking about it seems like the easy road until you finally do and realise how stressful bottling it up was all along. If you don't have any friends you can talk to you could try e-mailing LGBT support groups. You don't have to commit to anything, you can just say to people that you've been having unusual thoughts lately or that you're a bit curious. Maybe it turns out that you're not really interested in same sex partners but you can't let shame or anxiety determine that for you.

_________________
Nihil humani a me alienum puto
LtlPinkCoupe
Veteran


Joined: 7 Dec 2011
Age: 29
Gender: Female
Posts: 2,044
Location: In my room, where it's safe
*HUGS*, Girlwithaspergers.

I have anxiety and am in college too, and it can be really difficult sometimes. I agree with others who have said that it might help to talk about these things with someone IRL that you trust. If you have any comfort items (i.e.; plushies, a blanket, worry stones, etc) don't be afraid to use those, too. I have a bunch of plushies on my bed, and on bad days, just remembering I get to come home to them makes me feel better.


_________________
I wish Sterling Holloway narrated my life.

"IT'S NOT FAIR!" "Life isn't fair, Calvin." "I know, but why isn't it ever unfair in MY favor?" ~ from Calvin and Hobbes
eggheadjr
Veteran



Joined: 3 Oct 2012
Age: 55
Gender: Male
Posts: 1,360
Location: Ottawa, Canada
Hey Girlwithaspergers. You're at a tough age - exiting teenagehood and not quite a full fledged adult. Lots going on to make anyone anxious.

When I was 19 I had to get professional help for my axiety and panic attacks. Ended up getting counselling and also having to be on meds for it for a while. You may want to consider talking to your physician about your anxiety - they can help if the anxiety has gotten to the point where it's out of hand.

It does get better - as you move into your 20's you'll find you have the opportunity to put the pressures of being a teenager behind you and now being able to start building a life for yourself and be your own person so much more.

I've also found that getting out and getting some moderate exercise helped a lot - like walking, swimming, etc. Something you can do on your own - not a team event. Sometimes helps as well to get away from the computer and work on whatever hobbies you have - makes for a pleasant distraction.

Things do get better - a whole lot better in time. Take care.


_________________
Diagnosed Asperger's
Birdsleep
Blue Jay

Joined: 5 Sep 2014
Age: 51
Gender: Female
Posts: 79

Anxiety and depression are very often caused by a deficiency in iodine.
I used to have lots of anxiety until I found out about the physical causes for it.
Now I'm still getting stressed from sensory overload, but this doesn't cause
anxiety anymore, unless I forget to take my iodine supplementation for a couple of weeks.
Especially when there seems to be no reason to get anxious, the cause is most
likely a physical/chemical one.
Unfortunately the stuff that you get in the pharmacy is a rip-off, because it
contains only 250 micrograms of iodine per dose, the body needs at least 12 mg every day.
If you take iodine, it is important to take ample amounts of selenium as well to balance
the thyroid gland, otherwise you can get hyperthyroidism or even inflammation of the thyroid.
This is all explained in more detail in that Article below:

THE IODINE AND BROMIDE CONSPIRACY

Since 1980 governments all over the world have deliberately induced anxiety and depression in their citizens by chemical means to suppress any spirited resistance to their oppressive rule.
How was it done and how can you undo it?

Guy Abraham M.D. , professor of endocrinology and the most knowledgeable expert on the thyroid in the world said that ? the removal of iodine and it?s replacement with bromide caused more misery and death than both world wars combined.?

Prior to 1980, Iodine was used as a dough conditioner in the production of bread and as a disinfectant in the processing of milk. Since then it has been replaced with bromide, a toxic metal which is causing depression, apathy, irritability, brain fog, lethargy, mood swings, and in extreme doses acute paranoid psychosis. They don?t just put it into the bread, but also plenty of it into soft drinks and many other processed foods and medications like asthma inhalers.

During the gulf war soldiers were dosed with pyridostigmine bromide to prevent death in the event of exposure to chemical warfare. It was one of the main chemicals which caused the gulf war syndrome. Statistics on the number of service men who were sent home as incurably ill psychotics aren?t available because of the cover up.

Bromide is so toxic, it is used as an insecticide that kills on contact. But they are happy for you to eat it!

The reason why toxic halogens like bromide, fluoride and chlorine can replace iodine in the body without fulfilling it?s function is because they are all in the same group of elements. Iodine is the element that makes you feel strong, calm and confident, while lack of it causes anxiety and depression.
All you have to do to feel cheerful and fearless is to avoid anything that contains those three toxins and replace them with plenty of iodine.
Now comes the tricky part.

The official Recommended Daily Intake (RDI) for iodine is set at 250 micro grams per day. This is a scam. In order to stay healthy the human body needs 12.5 milli grams of iodine per day (1 milli gram is a 1000 micro grams). So forget about iodized table salt, or the watered down stuff you get in the pharmacy, you would need kilos of it. Pretty much all over the western world, Lugols solution, which is a 5 % solution of iodine that used to be freely available in pharmacies, has been made into a presciption drug. Two to six drops of Lugols would supply you with a healthy daily dose of iodine. Good luck trying to get a subscription, I get my supply from the veterinarian, as it is still legal in New Zealand to give iodine to your cattle. Cows and sheep won?t organize any resistance to their oppressive governments after all.

The average Japanese person eats about 5 grams of seaweed per day, which coincidentally supplies them with about 12.5 milligrams of iodine. That?s why Japanese people are so long lived and healthy and why breast cancer is almost none existent in Japan, because not only the thyroid, but also skin, ovaries and breast tissue need plenty of iodine to stay healthy.
Iodine is one of the safest of all the trace elements, the only one which can be taken for long periods of time in amounts as high as 100.000 times the RDI.
The alleged reason for banning iodine from being sold over the counter is a condition called hyperthyroidism which is a hyperactive thyroid gland. Also called Hashimotos disease because it was first diagnosed in Japan. The alleged cause for this condition is too much iodine, which is of course nonsense. The people who got this condition in Japan were eating exactly the same amounts of seaweed as all the other Japanese people. The real cause for this condition was a lack of selenium in the soil, an element which the thyroid needs to balance its action.
If you have been deprived of sufficient iodine for most of your life you are also likely to lack selenium. To prevent hyperthyroidism from suddenly supplementing large doses of iodine, you would have to supply selenium as well, which is easily done by eating 3 to 4 brazil nuts a day. They reliably contain high amounts of selenium.

I?m writing about this because I know that it really works. I?m too pragmatic to bother with stuff that doesn?t work. Two years ago I was mentally and physically so run down that I had no choice but to find out what was wrong and fix it. I found all this information in an article in a Nexus magazine. I radically changed my nutrition, eliminated the toxic halogens and replaced them with iodine and it completely changed my life. I hope some more people will try this, heal themselves and spread the information. It?s really worth the effort.
And by the way, if you are so lucky to get Lugols solution, don?t take it with water, it tastes horrible that way. Add something acidic like juice or cider vinegar to the water, because that will completely neutralize the taste. You can also just drip it into your soup. If you can?t get Lugols you would need to eat 3 teaspoons of kelp powder a day or some other seaweed. They can?t easily ban that. In the beginning you would need much higher doses than 12.5 mg, but the first positive effects of it can be felt within days.