Page 1 of 1 [ 3 posts ]
diniesaur
Veteran



Joined: 2 Sep 2011
Age: 25
Gender: Male
Posts: 759
Location: in the Ministry of Silly Walks
So, I have this irrational fear of dating that goes back to a terrible previous experience I had with it. I don't act on stupid crushes anymore (I did twice several years ago because I didn't know any better and friends had pressured me but now I don't because there's no reason; I just wait for them to go away) and the idea of me in a relationship is terrifying to me. Even comments like "Why don't you have a boyfriend or girlfriend?" or "At first I thought you were kind of cute" can set me off into an anxiety attack and I'll agonize over it for weeks or even months afterwards, wondering what I did to give people the impression that I'm somehow an option for dating.

I am now slightly less afraid of it than I was before because I developed ACTUAL, legitimate feelings for someone beyond just a stupid crush. My friend who gets super excited whenever he thinks I'll start dating someone (he thinks it's the only way for me to get over my fear) decided to wingman for me and I actually acted on it, because THIS person was someone I liked enough to actually be willing to try the relationship.

Of course, the dude wasn't at all interested in me and at first he tried to be all evasive about it but I asked him to reject me because I knew it would help me resolve the feelings, and he did. AND IT HELPED. I am now somewhat less afraid; if someone were to attempt to date me, I'm no longer likely to attempt to cut off all contact with said person...I'd still probably reject the person, but hey. Progress.

BUT NOW there's this other person who I've developed legitimate feelings for, more than just stupid crush feelings, and they're not going away in spite of my efforts to the contrary. He obviously doesn't like me back and even if he did there are so many reasons why a relationship between us would NEVER work out...but I knew that to resolve the feelings I'd have to act on them. So I told him about my feelings, hoping for a nice resolution to everything and perhaps a slight decrease in my fear of dating...

AND HE REFUSED TO REJECT ME

I mean, he didn't say "yes" either. What he said was that we need to hang out in person more and see how things feel (we don't live in the same state). The scary part is, I'll be going to his state to visit family in a couple months, and I have ANOTHER incentive to go to the city where he is anyway...so I might actually have to go through with that. I mean, I feel towards him something I haven't felt in a long time, something I didn't really know I could feel. The idea of a relationship is less scary if it's with him...BUT IT'S STILL INCREDIBLY SCARY!

And I know he can't possibly like me that way. And even if he did, there are other issues. There's the distance thing, and an age gap that most of my friends don't seem to care about but that my parents would certainly not approve of, and some other issues...OH AND DID I MENTION HE HAS A GIRLFRIEND? Now personally I feel like he's taking advantage of her in their relationship, and she also previously cheated on him and he broke up with her and then got back together for the sex. He does have an ex wife who I know he treated a lot more fairly, but she's the only person he's ever really cared about like THAT...ughh, I want to say I don't know why I even like him but I know exactly why!

But when I told him about the feelings, he didn't even mention his girlfriend. I think they might be semi-polyamorous (which I'm okay with because to me the default relationship would be polyamory rather than monogamy anyway) but I'm not sure. And I'd still think that he'd mention that as a complication...BUT NO. I even TOLD him to reject me, that I knew he didn't like me like that and that all I wanted was some closure. But he refused, and said we needed to hang out first because we couldn't know if it would work out if we didn't. I disagree because I feel like if he already knows for a fact that he doesn't like me and that it wouldn't work out then there should be no need to try hanging out because the answer is already "no"

...sorry. I'm kind of emotionally "blegh" and frustrated from a bunch of other stuff going on in my life and I really want to get closure on this.

TL;DR I'm afraid of dating and there's this person I have feelings for, but he doesn't like me that way and there's no way a relationship with us would work out, but he refuses to reject me, and I'm having trouble getting closure on this. And my feelings aren't going away...if anything, they've actually grown a little.

What am I supposed to DO?!

EDIT: I forgot to mention that therapy is not an option for me at the moment, and that I've also been having trouble finding therapists who understand ALL my issues well enough to actually help me (Autism + anxiety disorder + gender stuff + Emotionally Scarring Backstory + "other thing")
cberg
Veteran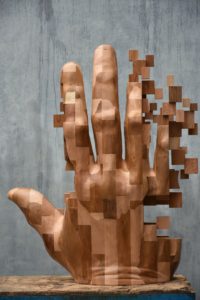 Joined: 31 Dec 2011
Gender: Male
Posts: 10,118
Location: Boulder CO
My situation is congruent yet entirely inverted - I'm on hiatus w/ a long distance girlfriend, one of two ladyfolk whom I trust more than pretty much anyone else on the planet and SHE has a girlfriend. Add to my mix pretty much every trouble you ended your post with and then some. Unquestionably, the best course of action for anyone in such bizarre scenarios as ours is to focus on our own health, accept that this degree of weirdness is just a state of nature for us and patiently allow our love interests to reach an understanding of our brains within the context of their own lives. Autism is all over billboards and banner ads lately, but we on the spectrum are ultimately the ones tasked with explaining what's really going on. Beyond this, a piece of my advice I'm only just getting around to following is getting more sleep. It's a crazy world largely outside our control, but everything works out eventually when we're able to project enough optimism & positivity.
_________________
"Standing on a well-chilled cinder, we see the fading of the suns, and try to recall the vanished brilliance of the origin of the worlds."
-Georges Lemaitre
"I fly through hyperspace, in my green computer interface"
-Gem Tos

diniesaur
Veteran



Joined: 2 Sep 2011
Age: 25
Gender: Male
Posts: 759
Location: in the Ministry of Silly Walks
I don't know...I can't help but wonder if he's enjoying knowing that I have feelings for him, and doesn't WANT to resolve them because it's an ego boost.

I mean, at times he can be really sweet and considerate and I have ascertained that he does indeed have an actual soul...but this is where my paranoia comes in, I guess. I'm terrified that he's taking advantage of me even when there's not going to be a relationship.

Now, he at least is not a Neurotypical...he's not diagnosed with Autism (although I suspect he has some) but with other disorders and definitely does not think like a Neurotypical. It's given us similar experiences in growing up knowing that we were different, and I know he gets my differentness more easily than most Neurotypicals, even when mine doesn't match with his (since he, like the rest of us, has had to learn to cope with people whose minds are different from his). But I'd think that knowing that he'd want to reject me, if he actually gave a s**t.

You're right about the focusing on our own health thing. I think everyone should do that, even in "normal" scenarios.