babybird
Veteran


Joined: 11 Nov 2011
Gender: Female
Posts: 44,011
Location: Top deck of the funny bus....blowing bubbles
I crave having time alone. I've constantly got people around me.

The only alone time I get is for about 3 hours on a Sunday when I go for my walk. I look forward to it all week.

It's the only time I get where I can clear my thoughts and refresh myself for the week ahead.

If you are happy and comfortable in your own company, then how can that be weird?

_________________
I can't say that I have ever shat on my own doorstep.

Woof Woof! Cheep Cheep!
Charloz
Sea Gull


Joined: 1 Feb 2014
Age: 28
Gender: Male
Posts: 234

I can be a loner at times but at the same time I crave human contact occasionally too. The two aren't necessarily mutually exclusive, and what is most important is to have a balance between the two: to not become too lonely, and to not be too social to the point where you never have any time to yourself. I could go a day, two, or three days even without a lot of people around me or social interaction. Then I get bored and start feeling miserable, and need some social situation. I get a strong sense of regression when I do nothing... but feel overloaded if I do too much.

Balance is key. Balance, balance, balance. It's okay to be a loner sometimes, and it's okay to be social sometimes. But be one of these 24\7 and it might just break you up one way or another.
downbutnotout
Veteran


Joined: 6 Jul 2014
Gender: Female
Posts: 656
Location: MN, US
slave
Veteran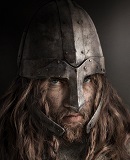 Joined: 28 Feb 2012
Age: 107
Gender: Male
Posts: 4,417
Location: Dystopia Planetia
Metalgear29 wrote:
so it's Saturday night, I feel that I'm strange, regarding not doing what others do on a Saturday night, such as hanging out with friends, or going to the club ( not my scene lol). but instead I choose to be by myself and play videogames. I bask in the thought of being in a comfortable environment, and I rarely get lonely. is this normal? I don't like hanging out in chaotic places that are not structured. does anyone else act in this manner? people think I'm wierd to not want human contact. I've recently discovered that I might have Asperger's syndrome. I'm not saying that I do have it, as I have only read articles on line regarding autism.
It is not weird.
Do what you feel comfortable and happy doing, and they can F off.
Welcome!

_________________
Since the birth of civilization, small sets of dominant individuals have controlled the numerical majority. Even a cursory reading of world history will substantiate this claim. Kings, Pharaohs, Emperors, Sultans, Czars, and Dictators have imposed their will upon their subjects. This pattern has not changed over the millennia and it remains so, today. Our Masters rule over every nation and no one can defy them. They will attain Absolute Power as we reach the Singularity. All those who oppose their will, will be destroyed. Given the obvious futility, I will not resist. 2+2=5.