TechnoMonk
Veteran


Joined: 12 Aug 2006
Age: 39
Gender: Male
Posts: 1,313
Location: Stoke, uk
Mikomi
Veteran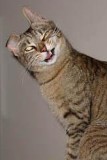 Joined: 24 Jan 2008
Age: 41
Gender: Female
Posts: 811
Location: On top of your TV, lookin' at you funny.
Willard
Veteran



Joined: 23 Mar 2008
Age: 60
Gender: Male
Posts: 6,030

postpaleo wrote:
Tim_Tex wrote:
I am afraid to get one because of the hepatitis risk posed by unsterilized needles.

Tim
The needle thing isn't really an issue anymore. Make sure they used the kind that come prepackaged. The thing to watch out for is do they pour the unused ink back in the container. Good chance I got hep c this way. But good chance I got it other ways, so who knows and I don't care.
Those packages are
sterilization pouches
, and the needles are put in them prior to being steam pressure sterilized in a hospital-grade autoclave by the tattoo shop staff. This is a requirement by the laws of any state that regulates tattooing (and I think at this point they all do).
Resterilizing and reusing a needle is
not
illegal in all states but no reputable shop would do it, as the needles do wear down, even in skin, and become blunt and ragged and don't make clean lines anymore. Besides, needles are too cheap to bother reusing them.
I can't imagine anybody putting unused ink
back
in the bottle, that's the whole purpose of dispensing it into those tiny little ink caps in the first place, so if some is left over, you can throw it out with minimal waste. That sounds like the kind of stupid crap I'd expect from a drunk teenager tattooing people in his kitchen or dormroom without a license. If you let someone untrained and unlicensed tattoo you like that, you deserve whatever disease or infection you get. As we say in the biz: "Good tattoos are not cheap; cheap tattoos are not good".
As for whether tattoos are stupid or art: Anyone who claims their definition of
art
is more right than anyone else's is an
ass
, pure and simple. Some people love paintings of dogs playing poker and Elvis on velvet and pink flamingos on their lawn. I'm sure there's something you hold dear that could make me want to laugh and point and insult you, but I'm more mature than that. Nobody's holding you down and giving you a tattoo against your will, so take your prissy, holier-than-thou attitude and
shove it.
THE MAIN DIFFERENCE BETWEEN PEOPLE
WITH
TATTOOS AND PEOPLE
WITHOUT
THEM: PEOPLE WHO
HAVE
TATTOOS
DO NOT DISCRIMINATE AGAINST THOSE WHO DON'T
mel01
Snowy Owl



Joined: 13 Jan 2008
Age: 44
Gender: Female
Posts: 137

ive got three ,two cover ups and a third that had to be covered up as it had been done wrong.
i dont regret the names i had done when they were done and i dont regret what theyve been turned into now..
one horses head,one tribal tatto, one swallow holding scrolls of my kids names. i have seen some really good ones over the years but im not planning on getting anymore.i dont care if other people like them or not ,i had them done for my own pleasure.i also dont like needles but you suffer the pain if you want the end result.
AnnieDog
Snowy Owl


Joined: 1 Apr 2008
Age: 43
Gender: Female
Posts: 160
Location: New England
I have three, all on my upper back. Each has profound meaning to me. I intentionally got them in places that aren't seen in my ordinary desk job. Helps prevent that pesky questioning and discrimination.

The first is my little cyclone (I lived in hurricane country and was with the Red Cross for years). The second, also small, is to balance out all that wind and water - it's an arrow, a symbol of direction and fire in my faith. The big one, in the middle of my back, is a bouquet of pansies. It is based on a needlepoint that my grandmother designed. They are our favorite flower. I got it about a year after she died. That one is spectacular - the artist, Sandra, rocks. I'll try to find a picture.