Autism and lower functioning seen as inferior
Page 1 of 1 [ 4 posts ]
jenisautistic
Veteran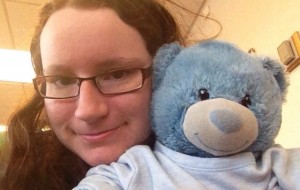 Joined: 21 Jan 2013
Age: 22
Gender: Female
Posts: 1,276

Hello everyone I would like to open up this topic again

As you know my grandmother has an inferiority complex but why do some people consider autism inferior especially lower functioning seems hopeless nowhere to go with a horrible disease that will never make them able to do anything and every little thing they do is A miracle
Why are some kids given up on I mean I know the people in your class try their best but I think that they should be seen as just as smart as the other kids even if they only learn life skills and they have lower level of functioning

Why do people avoid saying there tried to save and back away from any idea of them having a disability.

And autism should not be pitied why do people pithy us instead of understand us

Why can't we have more low functioning advocates like Carly and kingdom of rats? that we deserve to live and deserve to have our lives and do the best we can.

Why is it so hard to get therapy for people who cannot speak? Early intervention is the key to advocacy.

_________________
Your Aspie score: 192 of 200 Your neurotypical (non-autistic) score: 9 of 200 You are very likely an Aspie PDD assessment score= 172 (severe PDD)
Autism= Awesome, unique ,Special, talented, Intelligent, Smart and Mysterious
friedmacguffins
Veteran



Joined: 10 Feb 2010
Gender: Male
Posts: 2,539

I feel as though I have a different style or unusual approach -- not an impediment. I feel grateful, overall, and try to express this, whenever it seems appropriate.

I get the idea that healthy people, who have all their physical needs met, sometimes portray themselves as victims. Caretakers and loved ones want to be treated like they are the ones with a burden.
AardvarkGoodSwimmer
Veteran


Joined: 26 Apr 2009
Gender: Male
Posts: 7,186
Location: Houston, Texas
Parents and caretakers need a lot more help. In the book Boy Alone, the brother who's the author remembers his mom saying that plenty of people wanted to help "cure" Noah but not many people wanted to help care for him.*

And as a rich society, assistance and care should be more readily available. And in time, I hope that we will build our own organizations and recruit volunteers and at times hire good people.

PS I have heard that sign language has positive transfer. Meaning that it's not something that gets in the way of spoken language, it's something which helps spoken language. And same for typing on a laptop (without flickering light)

*The younger nonverbal brother's name is Noah. Karl is the older brother and the author of the book.
Last edited by AardvarkGoodSwimmer on 13 Nov 2014, 12:36 am, edited 1 time in total.
eggheadjr
Veteran



Joined: 3 Oct 2012
Age: 54
Gender: Male
Posts: 1,360
Location: Ottawa, Canada
I think a part of it is about finding what works for a given person on the spectrum.

The way my school was teaching children to read back when I was in grade one didn't work for me and they wanted to fail me - in grade one. My mother would hear nothing of it and found a way to teach me to read that worked for me. By end of grade two I was reading at a grade six level and eventually went onto university.

I'm not saying everyone will go onto university - what I am saying is that when it comes to learning, especially for those of us on the spectrum, the system has to be flexible and find what works as opposed to one size fits all.

_________________
Diagnosed Asperger's