Andreger
Veteran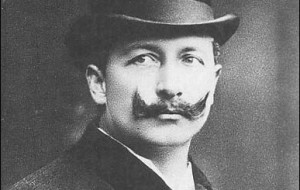 Joined: 2 Jul 2014
Age: 35
Gender: Male
Posts: 525
Location: Russia - worst country ever
I never believe in statements, the only thing I take into account is facts. So I'm atheist.

If there would be facts that some god really exists - it may be a reason to take him for granted. Or not one but many gods - who said Woden, Poseidon, Ahura Mazda and Quetzalcoatl are worser then christian Jehovah or muslim Allah?
drh1138
Velociraptor


Joined: 2 Dec 2012
Gender: Male
Posts: 498

Orangez wrote:
Matthaeus wrote:
Lack of belief in a supernatural entity doesn't necessarily mean making a religion out of science.
I find that if you talk to a lot of atheist, they have some blind faith in science where as the point of science is to doubt everything including science itself.
Science produces tangible results and testable theories about how our universe operates. Religion, in its centuries of existence, hasn't.
aghogday
Veteran


Joined: 25 Nov 2010
Age: 63
Gender: Male
Posts: 11,425

Religion historically, has been used to control human populations to live in much larger societies that they are evolved for.

Religion historically has been used one and same with politics for this same aim to control large herds of humans.

Controls used are oppression and repression of human nature, particularly reproductive freedoms and subjugation of the herd through illusory fears for materialistic gains.

In this way in the past religion has served this purpose well to control populations when subsistence was hard to maintain for the masses, particularly to exclude the potential for anarchy among the masses.

Religion continues to serve this purpose among the masses where the social welfare state is not strong, and there are few safety nets when subsistence can no longer be gained.

All the great philosophers who went out on their own, and escaped these language and culture centric ideas of religion, went OUT ON similar paths to awakening and enlightenment escaping the illusions of a culture and religion designed for a way of life in concentrated population that humans are simply not evolved to do.

One tale IS THAT of a philosopher known as Jesus who went out into the desert and found the GOD of Mother Nature True there.

One tale of a philosopher known as Buddha renounced his riches and wandered the country side eventually ending up under a tree and found the GOD of Mother Nature True there, careful not to name GOD so GOD would not be idolized and instead sought within for A true path of enlightenment and awakening back into human intuitive and instinctual God given ways of 'KNOWING' AKA FAITH AND TRUST IN MOTHER NATURE TRUE TO GUIDE ONE THROUGH THE DARKNESS and LIGHT OF LIFE.

AND THERE ARE MANY MORE PHILOSOPHERS INCLUDING Friedrich Nietzsche who did serious research into the faults and limitations of modern religions as expressed now, and came to agreement with the tales of Buddha and Jesus that GOD lives within us ONE AND SAME.

AND WE ARE CONNECTED IN AN INTERDEPENDENT RELATIONSHIP OF ALL THAT IS AKA MOTHER NATURE TRUE AKA GOD TOO.

THE MOST AMAZING AND HEART WARMING 'THING' IS:

NONE OF THESE WORDS ARE NECESSARY OR THE WORDS OF ANY PHILOSOPHERS OR EVEN SCIENTISTS LIKE EINSTEIN AND CARL SAGAN AS WE AS HUMAN BEINGS ARE BORN WITH THE INSTINCT AND INTUITION TO FEEL THE TRUTH OF GOD WITH ABSOLUTELY NO WORDS.

The problem is as science now shows, is, when one LIVES IN THE MIND PATH OF MECHANICAL COGNITION AND FACTS ONLY, THE FEELING EMPATHIC GOD CONNECTING PER MOTHER NATURE TRUE PART OF THE MIND WITHERS AWAY TO THE POINT WHERE IN EFFECT AND AFFECT NEITHER LOVE OR GOD EXISTS IN AN ILLUSORY REALITY FOR THOSE WHO LIVE IN THIS HELL OF DEAD HEART AND SOUL ILLUSION OF A WHOLE PART OF THE BRAIN THAT HAS GONE QUIET AND FOR ALL PRACTICAL INTENTS AND PURPOSES IS DEAD.

YES, AS SCIENCE SHOWS there is a feeling, loving, empathic part of the brain that SEES JOY AND BEAUTY IN ALL LIVING THINGS INTERDEPENDENTLY CONNECTED AS ONE, IN OTHER WORDS GOD, AND YES THE SAME GOD THAT CARL SAGAN, EINSTEIN, AND TALES OF BUDDHA AND JESUS DO TELL.

BUT TO ONLY HEAR THE WORDS HOWEVER UNADULTERATED BY THOSE FOLKS WHO USE RELIGION FOR CONTROL INSTEAD OF ENLIGHTENMENT OR AWAKENING OF THE HUMAN BEING BEFORE HUMANS FALL TO A LIFE SPENT AS ROBOT INSTEAD OF CONNECTING LIVING THING WITH THE REST OF MOTHER NATURE TRUE AKA GOD TOO, WITHOUT actually FEELING THE INTERCONNECTING FORCE OF ALL THAT IS AKA GOD, IS TO NOT HAVE GOD IN ONE'S LIFE, IN A PERCEPTIBLE WAY OF TRUTH IN REALITY AS IS.

'FIRST woman is LOVE.

And then man creates Atheist.

Then CHILD CREATES GOD AGAIN'.

And No, it shouldn't take a rocket scientist to figure out why AND HOW, but...

[youtube]http://www.youtube.com/watch?v=hcZNbzUzPGM[/youtube]
SilverProteus
Veteran


Joined: 20 Jul 2007
Gender: Female
Posts: 7,915
Location: Somewhere Over The Rainbow