Can you tell if people are afraid of you?
Page 1 of 1 [ 6 posts ]
Jayo
Veteran



Joined: 31 Jan 2011
Gender: Male
Posts: 938

Fortunately, I've been acting and responding in a way that doesn't register (subtle) fear, for several years; but in my younger years like 18-26 I was apparently registering fear in people, mostly women, which well-intentioned friends who were present pointed out to me after she'd leave.

It happens maybe once in a very blue moon though - and I'm sure most of you can identify with this either now or at some point in your lives.

Picture this, when you somebody makes some nuanced statement to you, and you don't have the "instant intuition" to accurately process it (like pretty much all Aspies) and so you ask them with a blank or "deer" stare: "Umm...I don't quite follow" or "what do you mean exactly" - THEN the other person (again, female mostly) might react with subtle fear - thinking you must be a real weirdo not to pick up on what's so obvious to other humans - heck it might conjure up images of Anton Chigurh (he of "No Country for Old Men") or they might invoke some silly stereotype in their mind of you turning into a crazed Columbine shooter or something.

I once had a female room-mate tell me in my 20s "You don't scare me, but you DO freak me out. Sometimes I have to explain things to you as though you're a child"



This, despite the fact that Aspies don't seek to intimidate others or exert some kind of fear-force over them.
It's sad

Zajie
Veteran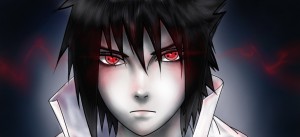 Joined: 17 Sep 2014
Age: 1185
Gender: Female
Posts: 842

King_oni
Sea Gull

Joined: 14 Nov 2014
Age: 38
Gender: Male
Posts: 216
Location: The Netherlands
People being "afraid" of you can have several causes, including facial expression, posture, body language and overall appearance.

I'm quite used to it by now, and perhaps does contribute to a certain kind of why I don't care to interact with people, since clearly they can't deal with how I am.

But it's mostly first impressions. The people who actually manage to sit through it and overcome that initial "fear" will find that I'm actually really laidback and a pretty fun guy (at least, that's the thing I've heard friends tell me after someone I just met told them "I didn't expect him to be that nice"). It is however, the fact that there's only one first impression... and some people just give up to easily on that and jump aboard the nope-train too fast... for no real reason I reckon.

I suppose if I were that shy weird guy it's all excuseable as social awkwardness... yet I'm not much of an awkward guy. Most of the time I'm quite out there, which might make people assume I'm willingfully making them uncomfortable.

But then again; I've known people for a while and I've had situations where I kinda joked around with a blank face where they were expecting me to punch them in the face as hard as I could... makes me wonder how people really perceive me. But I never joke around like that with people I don't know... since I'm aware of that first impression deal.
Transyl
Veteran


Joined: 21 Jun 2014
Age: 30
Gender: Male
Posts: 732

Edna3362
Veteran


Joined: 29 Oct 2011
Gender: Female
Posts: 7,013
Location: ᜆᜄᜎᜓᜄ᜔
Most at the time I don't. I'm the one who's supposed to be afraid of people; they're unpredictable, and even in my mind I know that someone is nice, I always feel that they're intolerant, and that they're just being easy on me.

People are sometimes intimidated by me and I don't see why. If not intimidated, they are 'charmed'. -.- I end up face-palming.

But at least they know when I'm hyper, and I know that they don't seem to be afraid if I'm. Probably because, clearly, I become a chatterbox and a giggler that way; like a child. Downside is sometimes, they end up in a baby talk.

It's annoying, one way or another.
_________________
Gained Number Post Count (1).
Lose Time (n).
BeggingTurtle
Veteran


Joined: 11 Jun 2013
Gender: Male
Posts: 1,374
Location: New England