BlueYellowBrownGreen
Snowy Owl


Joined: 28 Nov 2014
Gender: Female
Posts: 153

Thank you again for everyone's responses. I got my rabbit's file and the vet wrote in the file that my pet was very sick and may die but she did not tell me. So I bought medication and food and was hopeful. Even in the vet room, I said to my rabbit, in front of the vet and her assistant, that I was glad that my rabbit was going to get better and I wanted him to live another five years and the vet said nothing. She just exchanged glances with the assistant. I spent $600.00 for the visit, buying medicine and food; I was full of hope, only to have my rabbit die on the way home from the clinic. When I told the vet she phoned back and said, "Well, we talked of possibilities". When I wanted to get a second opinion on the condition of my rabbit, she called and said that the reason she didn't suggest euthansia is because when I first brought my rabbit into the clinic, I said that I wanted him to be better. She also said that we had a good talk about the risks regarding my rabbit (which we didn't). She said that medicine is a grey area and that people often use euphemisms (which she didn't). If medicine is a grey area, why did she clearly write that my rabbit was very sick and likely to die, yet she would not give me a straight answer to my face? She said that what happened was just a misunderstanding, a lapse in communication and that she'd never experienced any communication problems with anyone else in her 28 years of practice (so I must be the problem; it must be me and my autism-I just couldn't read between the lines). I shouldn't have expected the vet to tell me straight out that my pet was very sick and about to die. I should have been able to read her facial expressions and ticks instead; I should have listened for nuances; it was all my fault.

My rabbit's suffering was prolonged. It isn't a difficult decision to put an animal down when the alternative is them suffering to live another hour in agony. It was her duty to tell me that my rabbit was seriously ill and she didn't. I feel tricked. I feel mislead. I feel like I did when a repairman took advantage of me and said he 'fixed' my fridge when he didn't. He lied. But a fridge, who cares, it is not the same as a beloved pet. I think she just wanted me to spend as much money as I could; money was the goal, not the care of my rabbit. I think she was aggressive and evasive. I think she behaved unethically. She knew my rabbit was in critical condition yet she sold me medicine and sent me on my way. She talked about discussing risks; that never happened. The vet even wrote in my rabbit's file, "the client feels she was told to give the rabbit certain medicine as soon as she got home"- the vet told me to do that; I didn't feel that she told me.

Even when I first took my rabbit in to see her, I said that I kept my dog away from my rabbit because rabbits and dogs don't mix and she said with a smirk, "Well not in a good way".

I had taken a cab across town to see this 'specialized' pet clinic. I was vulnerable. I trusted her to be be direct and honest. I thought the care of my rabbit would be the first priority, not making money.

My opinions.



How do you defend yourself against someone who behaved unethically towards you and then they justify their actions it by saying that it was simply a "lapse in communication" and "a misunderstanding". What phrases can you say to counter these excuses?
little_blue_jay
Velociraptor



Joined: 31 Jul 2014
Age: 44
Gender: Female
Posts: 421
Location: Ontario, Canada
I'm so sorry about your bunny



Sounds like the vet really didn't handle this well with you at all. At least at the end of the visit a vet should clearly ask if you understand all of the options of the pet's care, and do you have any questions, etc. to give you an opportunity to ask about suffering, euthanasia, etc.

Hugs

_________________
Diagnosed "Asperger's to a moderate degree" April 7, 2015.
Aspie score 145 of 200
NT score 56 of 200
AQ score: 47
RAADS-R score: 196
"Everyone inside the circle is normal. Everyone outside the circle should be beaten, broken, and reset, so they can be brought inside the circle. Failing that, they should be institutionalized, or worse, pitied. Why would you feel sorry for someone who gets to opt out of the inane courteous formalities, which are utterly meaningless, insincere, and therefore degrading? Can you imagine how liberating it would be to live a life free of all the mind-numbing social niceties? I don't pity this kid. I envy him." Dr. Gregory House, speaking of a boy with autism, House M.D.
skibum
Veteran



Joined: 18 Jul 2013
Age: 53
Gender: Female
Posts: 7,045
Location: my own little world
I am so sorry you lost your rabbit and that the communication with the vet was so confusing. It is especially confusing when we are emotionally hurting and as Spectrumites it's hard enough to communicate to begin with.
Big Hug.


_________________
"I'm bad and that's good. I'll never be good and that's not bad. There's no one I'd rather be than me."

Wreck It Ralph
Campin_Cat
Veteran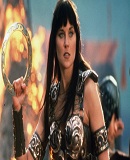 Joined: 6 May 2014
Age: 59
Gender: Female
Posts: 25,951
Location: Baltimore, Maryland, U.S.A.
BlueYellowBrownGreen wrote:
How do you defend yourself against someone who behaved unethically towards you and then they justify their actions it by saying that it was simply a "lapse in communication" and "a misunderstanding". What phrases can you say to counter these excuses?
There just ISN'T a way to defend yourself----no phrases, etc. You just tell yourself that you'll never deal with that person, again. You said it yourself: "justify their actions"----people do that to "shut you down"----meaning, so you can't say anything, more, no.1; and no.2, like in this case, to protect themselves from a possible lawsuit.

I'm terribly sorry for the loss of your pet rabbit. I hope you'll be feeling better, real soon.
BlueYellowBrownGreen
Snowy Owl


Joined: 28 Nov 2014
Gender: Female
Posts: 153

Thank you again for all the replies.



That is true about an unethical person trying to shut someone down; they use terms like lapse of communication. It is about them protecting themselves.

I found the vet visit confusing because the vet was not forthright with me; she did not tell me that my pet was very sick and likely to die. I don't always find communication confusing.

I will even be more aware now; I will ask even more questions. It is horrible when you are in the underdog position and someone takes advantage of your vulnerability.

I have to be even more aware and on my guard now.

Thank you everyone!

Have a Merry Christmas and Happy Holidays! If you don't celebrate Christmas, Happy Holidays and Happy Winter!