Strange (for me) experience on a train ... comments?
Page 1 of 1 [ 3 posts ]
IKnowWhoIAmNow
Deinonychus


Joined: 9 Jun 2013
Age: 54
Gender: Male
Posts: 315
Location: Suffolk, United Kingdom
I went to AutismCon and may write about it; however, I did have a rather unusual (for me) experience on the way.

I was sitting on the right hand side of the train in a window seat and the vestibule facing seat was spare. Three ladies got on board at Ipswich. There was a table with two seats forward and left of me and two of them sat there and the other one sat in the seat next to me. She and her companions were drinking wine and eating fancy nibbles. It transpired later that they were going to celebrate a birthday in London.

Now as a person with autism and as a former Londoner I have always been wary of talking to people on public transport; one might get trapped in a stilted conversation or, in the case of London, even be mugged.

I was catching up with Facebook and Twitter and the lady sitting next to me offered me a cheese straw; apparently there are too many in a pack for three people to consume. I politely declined as I didn't know what to make of it and had already eaten well.

But when I had finished, the lady said "Whatever did we do before mobile phones?" I replied politely but she kept trying to keep the conversation going. Since diagnosis and volunteering I have become more adept at polite conversation so I was at least able to continue without much discomfort, but was surprised that she wanted to talk with a stranger on a train.

She kept asking me questions about myself; we talked about unemployment, autism, my new job, the learning centre where I used to volunteer (which she knew about) and so on. She kept repeating praise for my achievements educationally and in recovering from the problems my autism had caused me before it was diagnosed. It was as if she was talking to a child.

She told me a bit about herself; initially for the sake of politeness and later on because I had become bit curious by then, I asked her a few questions. about her job. We also talked about my workplace, where it was, plus the book sales that I run, especially in the context of her son's academic interests and the fact that he is going to University eventually. She went out of her way to be reassured that she had a worthwhile carer despite not going to university herself and I did compliment her in that respect.

I was both pleased at somebody wanting to talk to me, but a bit disconcerted; that sort of thing normally doesn't happen to me. I was pleased at being able to hold an almost normal conversation with a complete stranger. She seemed a bit hesitant or distracted in places and her son has a particular special interest that is somewhat unusual given, as she pointed out, that most boys his age would be playing X-Box or PS than reading serious academic literature.

At London we closed the conversation but for some reason she told me her name and so I told her mine, despite that we would likely never see each other again; she lives in the next town to mine but I rarely go now that I no longer volunteer in that town.

I don't think I was being chatted up; though she's only a few years older, good looking for that age and clearly a nice person so it wouldn't have been a problem if she had been; certainly my overall impression of how she talked and presented herself was typical of divorced/separated single mothers in their late 50s or early 50s that I see on matchmaking websites such as PoF. Of course that's no guarantee that she is single or looking for someone new.

But why give me her name like that, knowing her job role and employer too? What if I had been a stalker? As a man, I don't mind her knowing how to contact me at work (especially if it helps me sell more books!) but for a woman, it's a security risk.

So I don't know what to make of it.
Last edited by IKnowWhoIAmNow on 20 Jan 2015, 6:53 pm, edited 1 time in total.
kraftiekortie
Veteran


Joined: 4 Feb 2014
Gender: Male
Posts: 63,824
Location: Queens, NYC
Campin_Cat
Veteran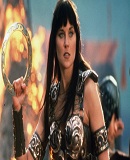 Joined: 6 May 2014
Age: 58
Gender: Female
Posts: 25,934
Location: Baltimore, Maryland, U.S.A.
I've had LOTS of people do the same thing to me, and I'm not really sure why they do it, either----because the conversation is clearly over, but..... I dunno..... I think it might be like an afterthought----like, they think: "Gee, we've shared so much, and I haven't even said who I am, pardon my manners", or something like that. Also, maybe it's something like "an offering"----like, she thought you were really nice, and felt like you gave HER, so much, (just by talking to her / sharing a bit of yourself) and so she thought she'd give a little piece of herself, to YOU. (I don't mean in a trashy way----I mean, like, in a "letting-you-in", sort of way.)